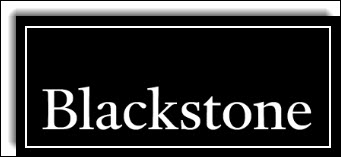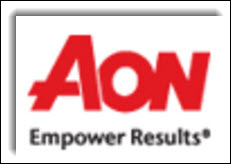 Quick Take
Publicly-held private equity firm Blackstone (NYSE:BX) has announced an agreement to acquire the benefits and HR platform of Aon's (NYSE:AON) Hewitt division for up to $4.8 billion in cash and contingent consideration.
The platform will likely benefit from Blackstone's desire to invest capital and a new focus on expanding its offerings.
If the past is any indicator, Blackstone will invest in the company, rationalize its operations and either sell or IPO the unit within a three- to five-year period after close.
Target Company
Aon's Hewitt business was originally acquired in 2010 for $4.9 billion in cash and stock as an attempt to provide a complete, end-to-end solution for software, advice and solutions to Risk, Retirement and Health segments of large and medium enterprises.
The Benefits Administration and HR BPO platform processes work benefits for 15% of the U.S. workforce population between more than 1,400 companies.
Below is a brief explainer video about Aon Hewitt's move to the cloud approach:
(Source: Aon)
Competitors to Aon's platform include major consultancies who have developed their own internal HR platforms and other technology providers:
Aon's Chris Michalak will be CEO of the new standalone unit and will lead its 22,000-strong employee base.
Acquisition Terms, Rationale and Commentary
Blackstone is paying $4.3 billion in cash up front and up to $500 million in additional consideration based on agreed-upon financial milestones for the deal, which is expected to close in 2Q 2017.
Aon, which acquired Hewitt for $4.9 billion in 2010, is making a nice profit since it is keeping the consultancy business after the sale.
Aon is selling the unit because it is exiting what it calls the ' capital intensive requirements of managing outsourcing platforms' in order to 'further sharpen its focus on using proprietary data and analytics to provide clients advice and solutions.'
For its part, Blackstone is acquiring this leading but capital-heavy business because it 'believes there is significant opportunity to accelerate future growth.'
As more middle-market and large enterprises move their operations into the cloud and continue to outsource non-core operations, Blackstone will invest in new service lines and strategies to provide them with expanded offerings.
I expect Blackstone to hold onto the unit for a three- to five-year period as it reorganizes and reinvests in these new capabilities, and will likely either sell or IPO the unit after that time in order to recycle its capital investment.
Interestingly, the new unit and Aon 'will continue to work together on behalf of shared clients and prospects.'
I'm not sure what that means in practice, especially attempting to work together on 'prospects,' but in any event, the deal appears to have an ongoing relationship element that stands to benefit both parties and their need to retain precious large and middle market clients.
With Blackstone's access to and tight management of low-cost capital, the unit has a strong chance of success as long as it can capitalize on its newfound freedom.
I write about IPOs, M&A, follow-ons and secondaries. If you want to receive future articles automatically, click the +Follow link next to my name at the top of this article.
Disclosure: I/we have no positions in any stocks mentioned, and no plans to initiate any positions within the next 72 hours.
I wrote this article myself, and it expresses my own opinions. I am not receiving compensation for it (other than from Seeking Alpha). I have no business relationship with any company whose stock is mentioned in this article.