JELD-WEN Holding Strong Buy Recommendation
The 25-day quiet period began with the JELD-WEN Holding, Inc. (NYSE:JELD) IPO on 1.17 and will come to an end on 2.21, allowing the firm's IPO underwriters to publish reports and recommendations on 2.22.
Our firm has studied price movement around quiet period expirations for the past five years and has found strong evidence to support above-market returns in the five days prior to and two days after the conclusion of a company's quiet period. We found this to be particularly true in particularly in cases where the company has a strong team of underwriters and performed well in its IPO. We recommend a modest allocation ahead of JELD-WEN Holding ahead of the quiet period expiration to benefit from the expected price increase.
We first covered JELD-WEN Holding ahead of its IPO on our IPO Insights platform - and previewed the deal in more detail here. At the time, a slowdown in revenue due to negative economic trends made us hesitant on investing. Although these remain concerns, the company maintains a healthy balance sheet and has plans to further improve its financial flexibility by using net proceeds from the IPO to repay its debt.
Powerful Underwriters Could Boost Share Price at Quiet Period Expiration
Throughout the years we have followed announcements and news post quiet period expirations and have found underwriters are often eager to report positive news particularly in situations where the company has had a successful IPO. JELD-WEN was backed by a strong team of underwriters including: Barclays Capital, Citicorp Global Markets, BofA Merrill Lynch, Credit Suisse Securities, Deutsche Bank Securities, FBR Capital Markets, Goldman Sachs, J.P. Morgan Securities, RBC Capital Markets, Robert W. Baird & Co., SunTrust Robinson Humphrey, and Wells Fargo Securities. We believe underwriters will be eager to release reports once quiet period restrictions are lifted.
Early Market Performance
JELD-WEN went public at the end of January (1.26) and priced at $23, the high end of its expected price range of $21 to $23. The company raised $575M through the sale of its 23 million shares. The stock moved up 13.6% on its first day of trading and an additional 9.2% in after-market return.
The stock closed at $25.52 on its first day of trading. It reached a high of $29.77 on February 10th.
Business Overview: Manufacturer of Doors, Windows and Composite Panels and Trim
JELD-WEN is the world's largest manufacturer of doors and windows for homes and commercial buildings. Its product portfolio includes windows, such as double-hung, single-hung, awning, fixed, sliding, casement, bay, bow, garden, and tilt and turn windows; exterior and interior doors, including all panel, Dutch, glass panel, bi-fold, and louver doors; and folding, sliding, and swinging patio doors. The company serves builders, homeowners, and architects, and it distributes through multiple channels such as wholesale distributors, retail home centers, and building products dealers throughout the United States and internationally. The company operates 115 manufacturing facilities in 19 countries, located primarily in North America, Europe, and Australia.
In 2015, JELD-WEN Holding generated $3.381 billion and $90.918 million in revenue and net income, respectively. This was a 3.5% decline in revenue from 2014 which the company cites was due to negative economic trends. However, 2016 is on track to be a better year; revenue is up 8.1% for the nine months ending 9.24.16 compared to same period last year.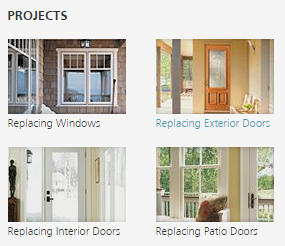 (Source)
Management Team
Mr. Mark A. Beck has served as chief executive officer and president since November 2015 and director since November 2016. Previous experience includes: senior executive roles at Corning Incorporated (NYSE:GLW), executive vice president at Danaher Corporation (NYSE:DHR). He also served on the board of directors of Dow Corning Corporation, a private manufacturing company (2011-2014). Mr. Beck holds a B.A. in Business Management from Pacific University and an M.B.A. from Harvard Business School.
Mr. Brooks Mallard has been the chief financial officer since November 2014 and serves as its executive vice president. His previous experience includes: senior financial positions at TRW Automotive (NYSE:TRW), Eaton/Cooper Industries, Cooper Power Systems, Cooper Bussmann, Thomas & Betts, and Briggs & Stratton (NYSE:BGG). Mr. Mallard holds a Bachelor's Degree in Accounting and MBA from Georgia Southern University.
Conclusion: Buying Opportunity
JELD-WEN Holding has performed well since its IPO, and is currently up ~20% from its IPO price. Net sales show signs of a comeback in 2016. Additionally, the company is backed by a strong team of underwriters.
Our firm's research has found above-market returns in the days surrounding quiet period expirations, and we expect to see a similar pattern here. We recommend investors consider purchasing shares ahead of the event to benefit from the expected price increase.
Don Dion's IPO Insights provides up-to-date information and analysis on the major IPOs each week, along with additional opportunities to invest and short these stocks at their quiet period and lockup period expirations, respectively. Consider following us at the link above. We will continue our PRO offerings on Seeking Alpha alongside our more exclusive research.
Disclosure: I am/we are long JELD.
I wrote this article myself, and it expresses my own opinions. I am not receiving compensation for it. I have no business relationship with any company whose stock is mentioned in this article.
Editor's Note: This article covers one or more stocks trading at less than $1 per share and/or with less than a $100 million market cap. Please be aware of the risks associated with these stocks.