Update: Poll results are in.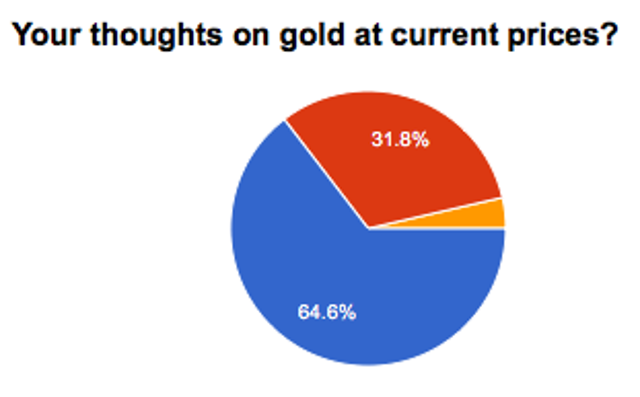 Buy - current environment looks favorable for gold - 64.6%
Hold - gold is a good to have when things look uncertain - 31.8%
Sell - unsure how will gold perform in the near term or long term - 3.6%
Thanks to everyone who participated in today's poll. We're back tomorrow with more Market Challenge.
*****
Gold continues its march higher. Can the precious metal keep the momentum going?
Gold closed slightly down Tuesday. Still, the shiny metal finished January with strong moves, closing out the month with its biggest gains since June.
Some political uncertainty, a weakening dollar and suggestions equity markets are getting toppy are pushing some into gold purchases.
Your thoughts on gold at these highs? Offer your ideas below!