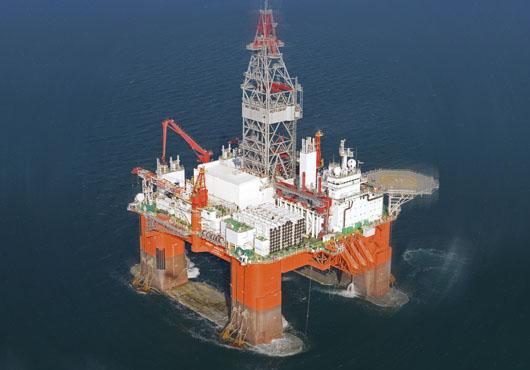 Image: Semi submersible West Aquarius. Seadrill Partners LLC (NYSE:SDLP)
This article is an update of my preceding article published on Seeking Alpha on November 25, 2016.
To access the SDRL Fleet status (my article) as of November 22, 2016, please click here.
Investment Thesis:
SDLP is an important player in the harsh-environment floater segment, which is the segment called deep waters offshore particularly in Norway, UK and Canada - because the water depth encountered is important - contrary to the jack-up segment, which operates at areas called offshore shallow zones.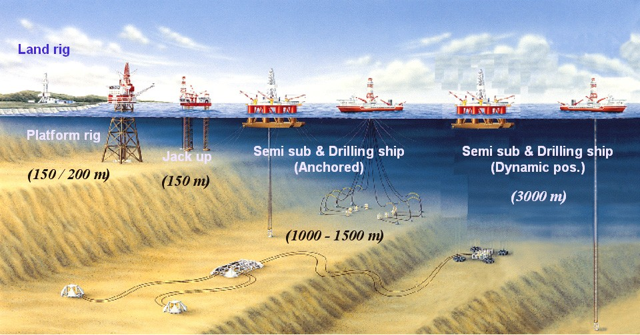 Unfortunately, the offshore industry has been hit hard by the oil crash that pushed away oil majors from investing in the offshore drilling sector. Thereby, contract backlog has been steadily shrinking and revenues weakened at an unsustainable level.
The offshore drilling industry is still contending with the nasty effects of this stubborn bear cycle as I speak. The result is that Seadrill Ltd. - who owns 42,819,100 total common (26,275,750 shares) and subordinated shares (16,543,350 shares) of SDLP, or 46.6% (Minority holder) - has an unbearable debt load that will have to be refinanced soon.
SDRL announced recently that it will unveil a restructuring plan before April 2017. This situation will have probably an important effect for SDLP as well.
If you want to read more about the imminent Seadrill (NYSE:SDRL) restructuring, read my article published on February 1, 2017. Click here.
Today, February 13, 2017, we learned from OffshoreEnergyToday:
Seadrill Partners has secured a contract for one of its offshore drilling rigs with Statoil (NYSE:STO).

According to the driller, the contract is for two wells plus a two well option for the West Aquarius rig with Statoil, offshore eastern Canada.

The contract is expected to start in the second quarter of 2017 following the conclusion of the Unit`s current contract with Hibernia in early April 2017.

The backlog for the firm portion of the contract, estimated at 70 days, is expected to be approximately $14 million, meaning a dayrate of around $200.000.

In addition, Seadrill said it would provide fuel and additional services at a fixed rate.
A little bit about the semisubmersible West Aquarius
The rig is owned by SDLP and is actually working for Hibernia in Eastern Canada until early April 2017 at a day rate of $615k/d.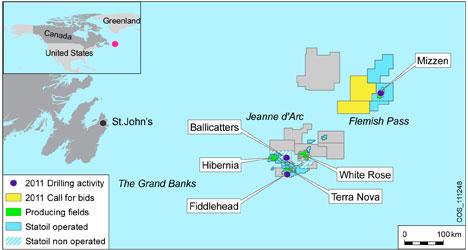 The next contract with Statoil is well below the rate the rig is receiving with Hibernia in fact for the same time length, SDLP/SDRL is receiving $43 million with Hibernia and $14 million with Statoil. It will be located in the Flemish Pass (per Upstream about 60 Kms East of Jeanne D'Arc (Hibernia).
Deal: 70 day at @200k/d or a total backlog of $14 million seems incredibly cheap and can be considered as breakeven price only assuming that the rig will work in the direct vicinity of the actual site?
The total backlog remaining for the West Aquarius is approximately $44 million now.
Backlog remaining for SDRL and SDLP (Estimated by Fun trading).


Conclusion
This new contract is a good news for Seadrill Partners and Seadrill, because it keeps the semisubmersible West Aquarius active, an extra 70 day and eventually more if the option is exercised.
However, when we look at the day rate, most of the excitement is going away. It is a new record low for this sector, I believe, and this is the actual day rate for a semisubmersible working in harsh environment now.
Seabreeze indicated that at the end of 2016, the day rate for a "global UDW semi-sub" should be around the $230k/d-$308k/d or a middle point at $269K/d.
This day rate is 26% lower than the middle point. So, where is the bottom? At one point, an offshore driller will just give up and stack the rig?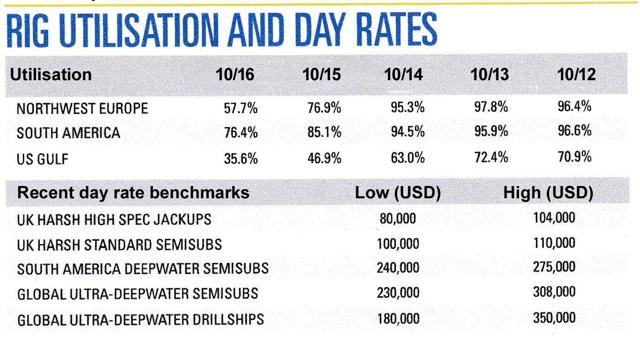 The offshore drilling industry is not about to rebound soon, despite some positive signs at the oil price level. I think a 8 months to 12 months is the minimum, assuming oil prices close to $60 a barrel. I really do not see the recovery happening, no "green shoots," and each time I check, I witness a worsening situation.
The only sector that seems to respond is the US shale leading by the Permian, but the offshore drilling is not receiving its fair share now, period. At least, not the deepwater and ultra-deepwater segment.
To be able to jump-start this unresponsive machine, we need higher oil prices that can be considered as decent for the oil majors.
A range of $60 to $70 a barrel is desperately needed. Even BP (NYSE:BP) recently admitted that it needs $60 a barrel to make it. Without a decent price of oil, oil majors will not be able to invest in exploration CapEx, even if the day rate can be slashed another 50% from here. There is no incentive.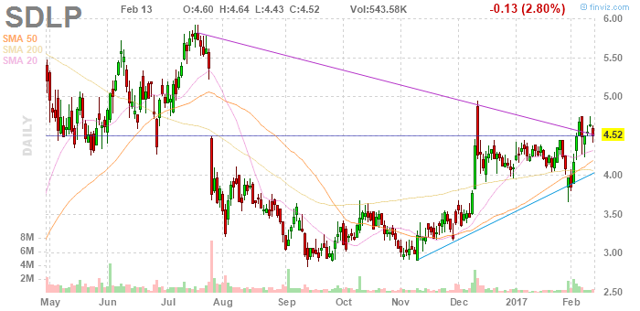 I am a supporter of this industry and a long-term investor. This bear cycle will eventually vanish and a new bullish era will replace it, when?
It is difficult to play prophet on this issue. Oil prices are paramount and OPEC vs. US Shale is a tough battle with no real winner now.
A few offshore companies will be able to survive. SDLP is potentially one, but SDRL will have to restructure soon. I recommend to check closely the sector now and be patient.
SDLP chart is showing a "symmetrical triangle pattern" typical of a period of consolidation, about to break out. The breakout on the downside may be more likely and could be triggered by the news of SDRL restructuring.
Important note: Do not forget to follow me on SDLP and other offshore drillers. Thank you for your support.
Disclosure: I/we have no positions in any stocks mentioned, and no plans to initiate any positions within the next 72 hours.
I wrote this article myself, and it expresses my own opinions. I am not receiving compensation for it (other than from Seeking Alpha). I have no business relationship with any company whose stock is mentioned in this article.