Since the beginning of 2016, the ASX 200 has been on the rebound, trading at a level of 5720.61 at the time of writing: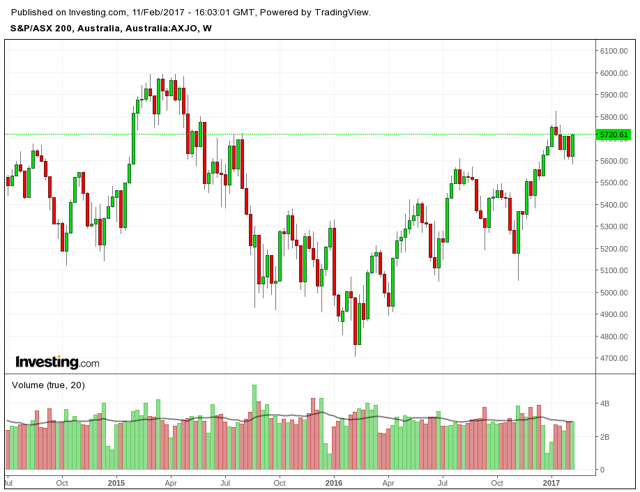 From a currency perspective, I have been making the argument that the Aussie dollar has been strengthening - finding status as an unusual safe haven due to political uncertainty in the United States and Europe. The same could well apply to the Australian equity market this year.
Moreover, when we look at the constituent sectors of the ASX 200, we see that the consumer discretionary and materials sectors account for the lion's share of the constituents on the index.
| | |
| --- | --- |
| Sectors | Number of Constituents |
| Consumer Discretionary | 37 |
| Consumer Staples | 14 |
| Energy | 8 |
| Financials | 26 |
| Health Care | 18 |
| Industrials | 19 |
| Information Technology | 10 |
| Materials | 36 |
| Real Estate | 22 |
| Telecommunication Services | 4 |
| Utilities | 6 |
Both of these sectors are expected to perform well looking further into this year. For instance, while Schwab expects that accommodative monetary policy, as well as an improving job market are factors set to set the consumer discretionary sector higher in the United States, we see that consumer confidence is already slightly higher in Australia, and the labour force participation rate is also slightly higher:
Consumer Confidence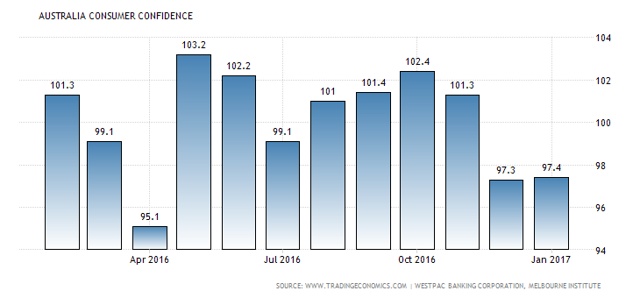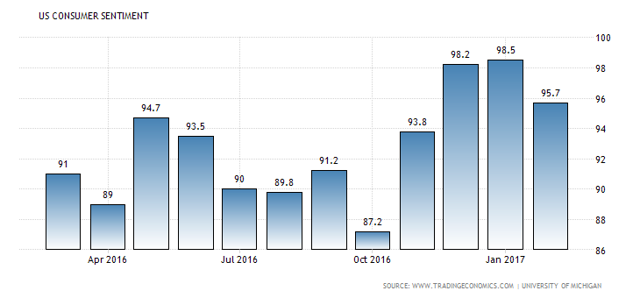 Labor Force Participation Rate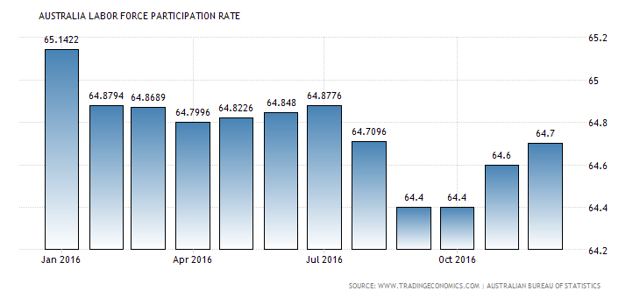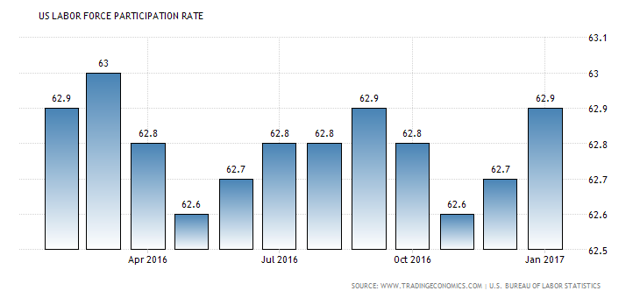 In this regard, we could well see consumer discretionary stocks such as Harvey Norman (OTCPK:HNORY) rebound - with this particular stock trading at a lower than average price to free cash flow along with free cash flow per share heading higher: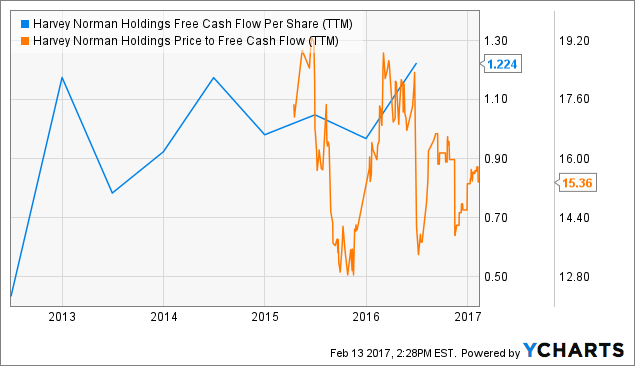 Regarding the materials sector, there could also be upside in this sector owing to strong performance from the mining sector. While there is some risk that China demand could slow down due to more domestic production, the materials sector has so far been one of the strongest performing sectors in 2017, with iron ore and copper prices having risen significantly, along with miners BHP Billiton (NYSE:BHP) and Rio Tinto (NYSE:RIO) up to 2.1 and 3 percent respectively.
Given strong performance across the index, and also that the largest sectors on the index are set for growth, I see a significant possibility of the ASX 200 breaking 6000 by the end of the first half of 2017.
Disclosure: I/we have no positions in any stocks mentioned, and no plans to initiate any positions within the next 72 hours.
I wrote this article myself, and it expresses my own opinions. I am not receiving compensation for it (other than from Seeking Alpha). I have no business relationship with any company whose stock is mentioned in this article.