Last week, Energy Transfer Partners (NYSE:ETP) finally resumed work on the controversial Dakota Access Pipeline after it received a green signal from the Army Corps of Engineers. The MLP expects to complete its $4.8 billion Bakken Pipeline project, which includes the 1,172-mile DAPL and the 754-mile ETCO pipeline, in 2Q2017. Moreover, the approval is also a sign of positive things to come for the Dallas, Texas based pipeline operator under the Trump Administration.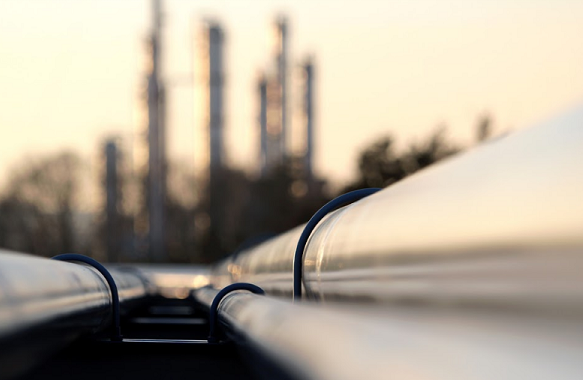 Donald Trump was widely perceived as pro-energy before he became president. A couple of weeks after winning the election, Jason Miller, Trump's transition team spokesman confirmed that the then president elect backed DAPL's construction. Not surprisingly, a few days after taking over the Oval Office, Trump issued a presidential memorandum advising the US Army to expedite the approval of the project. On Wednesday, Energy Transfer Partners said that it has received the easement Army Corps of Engineers which allowed it to complete construction of the pipeline. Within 24 hours, Energy Transfer Partners resumed work on the final tranche of DAPL which is now expected to start up by June 1.
The Dakota Access pipeline will give Energy Transfer Partners an opportunity to tap into the anticipated uptake in production from the Bakken formation, which is North Dakota's prolific shale oil producing region. The line is designed to give Bakken oil producers access to the lucrative Gulf of Mexico market where many refineries, who are the major buyers of crude oil, are located.
The major Bakken shale drillers, such as EOG Resources (NYSE:EOG), Continental Resources (NYSE:CLR) and Hess Corp. (NYSE:HES), have struggled in the downturn. The region's oil production has fallen sharply, with Bakken producers pumping almost 981,000 barrels per day of oil in Nov. 2016, down from more than 1.1 million barrels per day prior to the downturn, as per data from North Dakota's Department of Mineral Resources. Moreover, unlike Texas's Permian Basin, Bakken formation hasn't seen a surge in drilling activity. In fact, at the end of last week, there were just 36 rigs operating in North Dakota, down from 39 rigs in the same period a year earlier, as per data from Baker Hughes (BHI). By comparison, Texas has witnessed an addition of more than 100 rigs in the same period, thanks to the Permian Basin.
However, following the surge in oil prices to above $50 a barrel since December, a number of Bakken producers, including the above mentioned companies, have planned to ramp up their output. That's going to increase the demand for pipelines, which offers the cheapest way to transport crude oil. Note that there is already a chronic lack of pipeline capacity in the Bakken formation, which has forced oil producers to rely on expensive alternatives (primarily railcars) to ship crude oil. But the DAPL, with its 470,000 barrels per day of capacity, will make things a lot easier.
More importantly, through the issuance of presidential memo, President Trump has lived up to his pro-energy expectations. Trump has also issued other memos and executive orders to facilitate pipeline approvals, including a memo associated with TransCanada's (NYSE:TRP) proposed Keystone XL pipeline. The president is also moving forward to ease regulatory pressure on businesses in general. This all could work out well for Energy Transfer Partners.
Remember, pipeline operators are facing growing risk due to the uptake in environmental activism and the number of protests in the last few years. In fact, a few months ago, some protestors went so far as to physically close the valves of several key pipelines after breaking into private properties in a coordinated action. The protests have played a key role delaying the startup of DAPL by roughly six months and could threaten the future of other Energy Transfer Partner projects. However, the risks associated with activism are partly offset by the Trump Administration's pro-energy stance.
Energy Transfer Partners is working on a number of other projects that should fuel its turnaround in 2017. The MLP has recently received an approval from Federal Energy Regulatory Commission (FERC) for the construction of Rover pipeline, a 710-mile interstate natural gas pipeline which will connect shale gas producers in the Marcellus and Utica regions with key markets in the US and Canada. The first phase of the line will become operational by July 2017 while the second phase will start up by November 2017. The project comes with a total price tag of $3.8 billion (ETP's share $2.47Bn). Its natural gas pipeline in Texas, the Trans-Pecos, is 96% complete and will be placed in service by the end of 1Q2017 while Comanche Trail, another Texas natural gas pipeline, was placed into service last month. Energy Transfer Partners is also planning to finish work on the $1.5 billion Revolution System and the $750 million (ETP's share $225Mn) Bayou Bridge pipeline by the end of this year.
On top of this, Sunoco Logistics Partners (NYSE:SXL), which is merging with Energy Transfer Partners, has its own share of projects, including the Mariner East 2 pipeline for transportation of natural gas liquids which is slated for completion in 3Q2017.
These projects will play a key role in driving the growth of Energy Transfer Partners' EBITDA and distributable cash flow in 2017, which will mark the MLP's turnaround. In the first nine-months of 2016, Energy Transfer Partners' adjusted EBITDA dropped by 4.2% while DCF fell 9.8%.
Energy Transfer Partners will likely continue to face obstacles, such as legal challenges and protests, but under Trump Administration, a major delay looks unlikely.
Note from author: Thank you for reading. If you like this article, then please follow me by clicking the "Follow" link at the top of this page.
Disclosure: I/we have no positions in any stocks mentioned, and no plans to initiate any positions within the next 72 hours.
I wrote this article myself, and it expresses my own opinions. I am not receiving compensation for it (other than from Seeking Alpha). I have no business relationship with any company whose stock is mentioned in this article.