When it comes to delivering an electric vehicle to the masses, Tesla (NASDAQ:TSLA) is getting ready to launch its Model 3. While production is scheduled to start later this year with up to 200,000 units before the end of 2017, many see that as overly optimistic. General Motors (NYSE:GM) has launched its shot at Tesla with the Bolt, which started sales in late December 2016 and is expanding availability as 2017 progresses. Nissan (OTCPK:NSANY) has also had its Leaf out for a number of years, but the Leaf has a lot less range and has not turned out to be the big hit many thought it would be.
On Tuesday, we saw the next major step in this race when Hyundai Motors (OTCPK:HYMLF) announced pricing for its new IONIQ in the US. The vehicle, seen below, is certainly more eye catching than the Bolt. Like the Bolt, it will appear in California first, and it should expand to other states (primarily ZEV credit ones) throughout the year.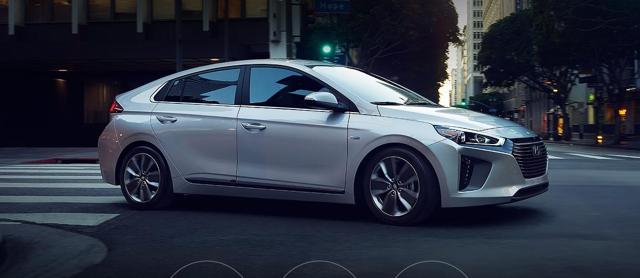 (Source: Hyundai site)
The IONIQ will be mostly compared to the Leaf in terms of pricing, battery size, and range. The IONIQ starts at $29,500 before incentives, while featuring a 28 kWh battery and 124 miles of range. As a comparison, the Leaf features a 107-mile range and 30 kWh pack, but starts at roughly $1,100 more. Tesla's Model 3 is expected to start at $35,000 with at least 215 miles of range, while the Bolt goes for 238 miles but starts at $37,495.
Should Tesla and GM be overly worried about the IONIQ? Probably not, because Hyundai isn't likely to mass market this vehicle initially. Additionally, there will be those who will shy away from the 124-mile range. The upside for the IONIQ is its starting price, which is a lot more affordable, especially after incentives, to the lower end US consumer. Like the Bolt, there's also the current advantage that it is available, while we're still waiting on the Model 3.
As the electrek article above states, Hyundai's pricing came in a lot more competitive than thought. In other countries, the IONIQ is priced at the equivalent of $35,000 in USD, so the sub $30,000 price was a surprise. Additionally, the first number in the price starts with a "2," which may be psychologically important to some. The IONIQ isn't going to be a high-performance vehicle like Tesla supporters are used to, but for everyday use, it will work.
For most drivers out there, 124 miles of range would seem enough for a day's use, considering that's over 45,000 miles annualized. While that range may not be as impressive as the Bolt or the Model 3, it's enough to give Hyundai decent in-roads to this space. That might not be enough to worry Tesla, GM, and Nissan currently, but if Hyundai makes improvements moving forward, we might look back at this IONIQ announcement as a key point in the EV race.
Disclosure: I/we have no positions in any stocks mentioned, and no plans to initiate any positions within the next 72 hours.
I wrote this article myself, and it expresses my own opinions. I am not receiving compensation for it (other than from Seeking Alpha). I have no business relationship with any company whose stock is mentioned in this article.
Additional disclosure: Investors are always reminded that before making any investment, you should do your own proper due diligence on any name directly or indirectly mentioned in this article. Investors should also consider seeking advice from a broker or financial adviser before making any investment decisions. Any material in this article should be considered general information, and not relied on as a formal investment recommendation.
Editor's Note: This article discusses one or more securities that do not trade on a major U.S. exchange. Please be aware of the risks associated with these stocks.