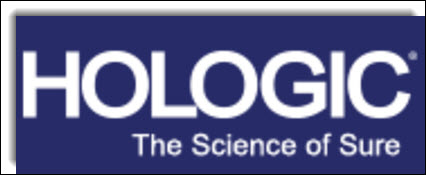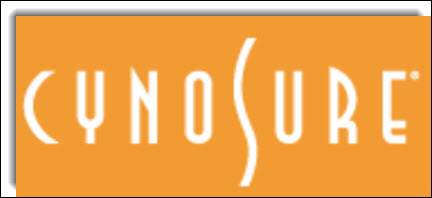 Quick Take
Women's health medical device and diagnostic company Hologic (NASDAQ:HOLX) has announced an agreement to acquire medical aesthetics company Cynosure (NASDAQ:CYNO) for an equity value of $1.65 billion.
Cynosure will add a related, adjacent and quickly growing market segment to Hologic's women's health core business.
The deal price is not cheap, but I support management's acquisition rationales and view it as a significant positive for the stock in the medium term.
Target Company
Westford, Massachusetts-based Cynosure was founded in 1991, went public in late 2005 and manufactures a variety of light-based medical treatment devices.
The company currently sells more than 20 light-based systems (lasers) in over 130 countries and is primarily focused on the female medical aesthetics market in the following treatment areas:
Body contouring
Cellulite treatment
Hair removal
Nail fungus
Pigmentation
Gynecology
Sweat gland inhibition
Skin care
Scar reduction
Tattoo removal
Vascular treatment
In Cynosure's most recent year ended December 31, 2016, management reported revenues of $433.5 million, an increase of 28% vs. prior year.
GAAP earnings were $0.65 per diluted share and cash flow from operations reached $45 million for the year.
A notable partner for Cynosure has been SpaMedica, which performs live patient demonstration seminars for the medical community in order to help sell Cynosure products.
Acquisition Terms, Rationale and Commentary
Hologic has agreed to pay $66 per share to Cynosure's shareholders, a $1.65 billion equity value and $1.44 billion value net of cash.
The price represents a 28% premium over the previous day's closing share price and CYNO is trading very near the $66 per share offer.
Hologic management has provided four primary rationales for the deal:
Gives Hologic an entry into the fast growing medical aesthetics market, which it believes exceeds $2 billion worldwide
The deal is complementary to Hologic's focus on women's health and OB/GYN channels
Increases Hologic's top-line and bottom line growth rates
Pays for CYNO with cash on hand, funded by Hologic's divestiture of its blood screening unit, and resulting in 'high-single-digit return on invested capital by year five.'
Hologic says the acquisition will be immediately accretive in non-GAAP EPS and it expects to realize cost savings of $25 million by the third year after transaction close.
Management cited Cynosure's business as an 'adjacent, cash pay segment that is expanding at a low double-digit rate.'
A comparison of Hologic's September 26, 2016 Accounts Receivable Net balance of $447 million vs. Cynosure's December 31, 2015 A/R Net balance of $42 million appears to support that assertion on its face.
However, as a percentage of revenues, net receivables isn't that much different:
Hologic - 15.8% AR vs. Sales
Cynosure - 12.4% AR vs. Sales
As to valuation, Hologic intends to pay $1.65 billion for $433.5 million in sales, a Price/Sales multiple of 3.8x.
According to the NYU Stern valuation dataset, a basket of healthcare products companies currently trades at 3.34x sales and averages a 9.9% net margin.
Based on that comparison, the price for Cynosure is within range, especially given its 28% 216 revenue growth and history of 28 consecutive quarters of YoY revenue growth.
Additionally, market researchers Markets and Markets estimates that the global aesthetics market reach $13.3 billion by 2021, a CAGR of 10.8% from 2016.
Although the estimated growth potential includes non-relevant procedures such as breast implants, the growth potential has not been lost on Hologic's management, which also refers to Cynosure's segment growth potential as 'low double-digit rate.'
Although the market has pushed down Hologic's stock by 3% on the announcement, I'm bullish on the combination, as I believe management's rationales are sound.
The deal, while not cheap, adds a significant, complementary, and accretive piece to Hologic's growth story.
Author's note: I write about IPOs, follow-ons, secondaries, and M&A. If you want to receive future articles automatically, click the Follow button next to my name at the top of this article.
Disclosure: I/we have no positions in any stocks mentioned, and no plans to initiate any positions within the next 72 hours.
I wrote this article myself, and it expresses my own opinions. I am not receiving compensation for it (other than from Seeking Alpha). I have no business relationship with any company whose stock is mentioned in this article.