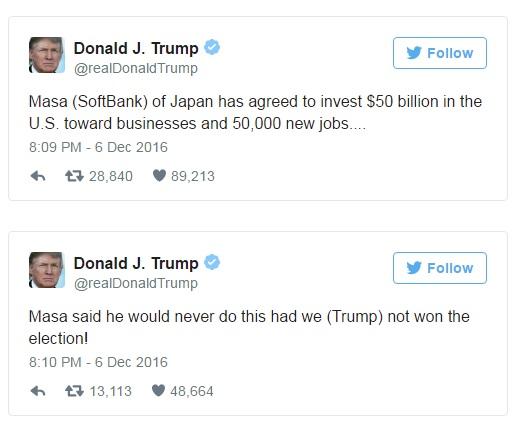 SoftBank (OTCPK:SFTBY) made a deal with Fortress Investment Group LLC (NYSE:FIG) to buy it for $8.08 per share and shareholders are collecting dividends until the close. This is a hold until close. The deal represents a great risk adjusted return, SoftBank has the money, both management teams want it to happen and I don't foresee regulatory problems.
Pre-market shares are up to $7.90 which seems quite close to the $8.08 deal price but you likely pick up one $0.09 dividend and maybe another one. That's between a 3.42% and 4.55% return if you hold until close if we don't consider dividend taxes. Taxation of Fortress dividend isn't always straightforward, as evidenced by the below announcement from last quarter, and you may want to take that into account: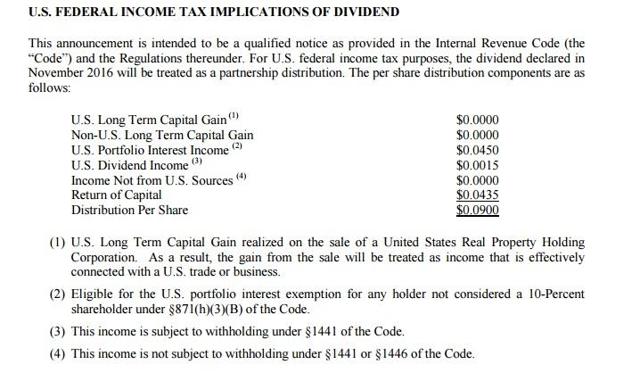 Source: Quarterly report
Assuming this closes in one or two quarters the unlevered return is between ok and real good. However, the risk of the deal not closing seems remote which turns it into a very good risk/adjusted return.
SoftBank doesn't have to think twice about spending $3.3 billion. The firm has an Enterprise Value of $188 billion and $26 billion of cash on its balance sheet. One quarter of Free Cash Flow pays for the entire acquisition but Fortress actually holds about $2.75 in net assets per share on its balance sheet through investments in its funds etcetera. That means the deal really only stretches SoftBank's liquidity by about $2.2 billion.
The merger agreement was unanimously approved Fortress's full Board of Directors. Principals Pete Briger, Wes Edens and Randy Nardone will continue to head Fortress and will invest 50% of their after-tax proceeds from the transaction in Fortress Managed Funds and vehicles and in equity securities of SoftBank and SoftBank-managed funds and vehicles. They are also voting their 34.99% in favor of the transaction. This clearly communicates they think this is an attractive deal.
Finally, I don't expect much push back from regulators. Regulators are less likely to become involved under the new administration to begin with while Fortress is hardly a coveted national prize while getting acquired by SoftBank doesn't make the market for alternative asset managers any less competitive. But SoftBank CEO Masayoshi Son has been one of the first executives to really play along with President Trump announcing SoftBank would pour $50 billion into the U.S. and create 50,000 U.S. jobs. Well, here's $3.3 billion coming in.
Through buying Fortress, Masayoshi is acquiring the infrastructure to start funneling money efficiently into the U.S. Masayoshi Son just demonstrated the ability to raise $100 billion in the blink of an eye and importantly (in part) from non-U.S. sources like the Saudi Arabia sovereign wealth fund. Other investors include U.S. tech giants like Apple (NASDAQ:AAPL) and Qualcomm (NASDAQ:QCOM) for which the fund may represent an opportunity to put capital to work, perhaps even in the U.S., without burdening their organisation and avoiding the repatriation tax problem. President Trump wants nothing more than foreign money and U.S. money held overseas to start pouring into the U.S. I can't imagine his administration to close the floodgates at this point in time.
This is a relatively safe deal to hold until closing. Even unlevered it isn't that easy to generate better returns with your money while the acquirer has the cash, the administration will love it, there are no anti-competition problems and the target's management team is on board while they control 35% of the vote by themselves.
I hope you liked this piece. I run the Black Swan Portfolio on Seeking Alpha's Marketplace to help readers eliminate risk of ruin and finding truly differentiated ideas to avoid going down with the masses and to gain exposure to upside that's unfathomable with your run-of-the-mill blue chip. If you'd like to learn more, continue reading here; otherwise, please click follow above to get my free Seeking Alpha articles first.
Disclosure: I am/we are long FIG.
I wrote this article myself, and it expresses my own opinions. I am not receiving compensation for it (other than from Seeking Alpha). I have no business relationship with any company whose stock is mentioned in this article.
Editor's Note: This article discusses one or more securities that do not trade on a major U.S. exchange. Please be aware of the risks associated with these stocks.