It's been about a year since I have written anything on Prospect Capital (NASDAQ:PSEC). I left off with a change in investment direction; going from a strategy to sell with minimal losses to buying and holding because the tide looked like it had turned.
The stock price at the time was around $6 and I had added to my position near 52-week lows. It was a little gutsy considering the market was all about punishing PSEC. But, I determined management had already turned the corner in May of 2015 as net investment income ('NII') rebounded and started heading in the right direction - the direction of dividend coverage. It turned out it was a good decision to hold - and add some.
And I'm glad I did.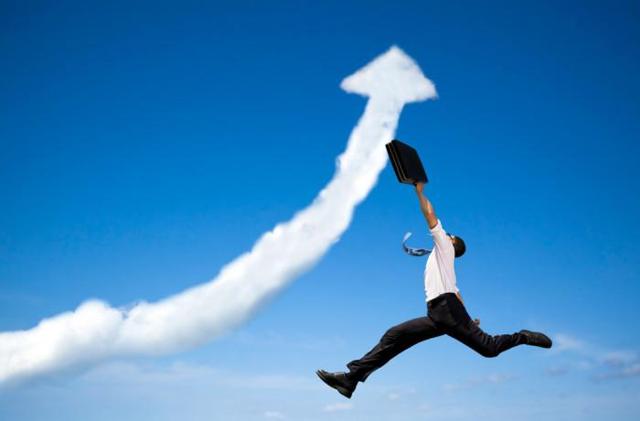 Today PSEC is at 52-week highs and climbing. NII has been stable and dividends are continuing at the same rate uninterrupted. The forecast looks decent and management seems to be regaining the confidence of investors.
But don't think I'm naive. I've read both sides of the PSEC debate. I hear what the bears have to say and I will get into some of it here, but there's something more important than conjecture on a controversial management team - market perception.
Right now the market perception is PSEC is doing all the right things - producing results, making dividend payments, holding Net Asset Value ('NAV') steady - and this is evident by the 23% rise in stock price since early November to new highs.
The Bearish Angle ... And My Angle
Some would say management isn't actually covering the dividend lately and they would be correct. However, because of the underinvestment of the prior quarter it was below declared dividends. But recent investment news says the quarters ahead will be invested back to prior levels, levels where the company was above dividends. This is why the company has spillback; for the flexibility not to be pressured into high risk investments but rather seek the right opportunity.
"Oh but they generate fees off idle cash."
Yes, we get it. They make money just by opening their office door every morning. So be it. As long as they are working to cover the dividend or have a plan to cover it I'm still in. It's really the only reason why I'm still in. And from the looks of recent news they are heading back in that direction.
Others have mentioned its cushion of spillback is only at $0.10 per share now as opposed to $0.27 per share so there is little room for covering the dividend and it will be cut soon. In reading the explanation according to PSEC's quarterly report, it has to do with realizing tax losses:
In the prior quarter, we estimated that our available spillback income was $96.6 million, $62.2 million more than the $34.4 million reported this quarter. Realized gains and losses on underlying individual loans in our structured credit investments are reported as taxable events when calculating our taxable income, and losses on sales of such assets reduce our taxable income.
So management took the opportunity to realize losses and this affected taxable income and therefore reduced the bucket of spillback. To me it sounds like management took advantage of their spillback stock pile to make asset changes while they had the opportunity and flexibility. The team sees the future better than shareholders which leads me to believe it already planned to be fully invested and cover the dividend in the coming quarters and, therefore, the spillback won't be relied on.
I Like What I See - Seems The Market Does, Too
I'm sure some would have loved a special dividend instead but if this gives PSEC the flexibility to be fully invested I'm for it. I'm not invested in PSEC for the special dividend, just the continued monthly dividend. My special dividend comes from my Main Street Capital (NYSE:MAIN) holding. Clearly this isn't a thought for the market as the price action has said, "We're buying."
The fact is these nuances aren't what bothered me over a year ago. Management was fighting a large battle back then; dividend cut, sliding NII and sliding NAV. I decided to take some time to see how it played out and last year is when I made my decision to not only hold but to dollar cost average at what turned out to be an extremely undervalued price.
Good Year, What About The Next One?
But good investing doesn't cheer and pretend like this momentum will continue forever. So the question becomes, what do we look for in the next year, in the next few quarters?
For me it'll be quite simple, as it really was this past year: Keep an eye on NII - is it covering the dividend - is NAV stable or sliding, and are rates going to rise?
As long as NII covers the dividend going forward - and ideally exceeds it - it will be enough to keep me entrenched. Secondly, if NAV stays stable will be another great positive. I'd like to see it begin to rise so the stock can either continue to work towards equality or a premium to it. This would mean it becomes beneficial again to issue shares to create capital and more investments - something we haven't seen Prospect Capital do in quite some time.
Finally, interest rates are on track to rise by a more significant amount than in the past few years. For PSEC this is good news. Its liabilities are 99.9% fixed rate while maintaining 90.4% floating rate interest earning assets. A rise in short-term interest rates would help PSEC earn higher revenues while not causing an increased burden to service its debt.
I'm happy to see PSEC where it is today; the dividend is being maintained, the stock is on the rise in a way it hasn't for some time and the outlook of investments being made by management look promising. I did say I would continue to DRIP my dividends until the spread between share price and NAV contracted to under 15% and so I have followed through. For the time being I will put my dividends toward other assets since the difference in shares and NAV is down to just under 4%. This is great news on one front but requires a slight change in approach from the investing side. I made purchases much lower through outright buys and through DRIP but now is the time to limit those methods. It's an optimistic hold because it came from a great time to buy.
If you'd like to be made aware of my opinion and analysis in the future on Prospect Capital, along with other financial companies, then I encourage you to follow me by clicking the "Follow" link at the top of this page next to my name.
Disclosure: I am/we are long PSEC, MAIN.
I wrote this article myself, and it expresses my own opinions. I am not receiving compensation for it (other than from Seeking Alpha). I have no business relationship with any company whose stock is mentioned in this article.