Will the European Union finally dissolve? Since August of 2011, when the Greek debt crisis slammed the U.S. markets, investors have learned that the stability of the European experiment can negatively impact U.S. stockholders.
So what should S&P 500 (NYSEARCA:SPY), Nasdaq (NASDAQ:QQQ), Russell 2000 (NYSEARCA:IWM), MidCap (NYSEARCA:MDY), and Dow (NYSEARCA:DIA) investors do to hedge their risks ahead of the election in France? Basically, this is a referendum on whether to end the Euro or not. In my view, the Euro is doomed and has been ever since Draghi started picking winners and losers with people's tax money in the form of QE. The QE and bailout rally is why Trump got elected. Fear of missing out is real.
It all started with the Scottish referendum. The Braveheart theme runs deep worldwide at the moment, and people just want freedom! Freedom from a rigged stock market, freedom from onerous surveillance, and freedom from a rigged economy in the form of a cashless society. Sure, it all sounds like a kooky conspiracy theory, but look at debt to GDP ratios, Nigel Farage, Trump, and Le Pen before you call 51% of the voting public 'tin foil' hats.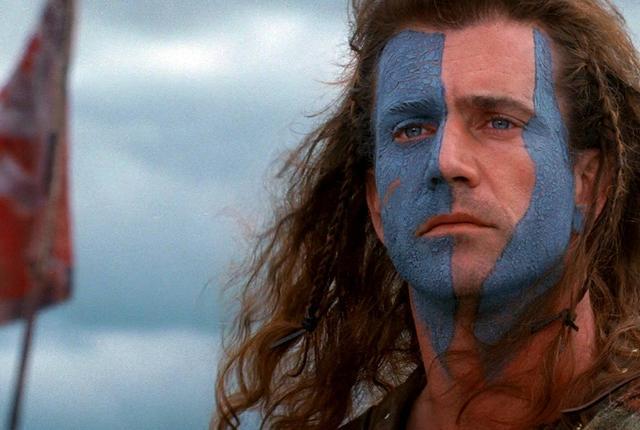 Essentially, the voters are trying to kick out the bums. The bums want higher (ever higher) stock and bond markets. The voters may be actual bums in real life, but as they say "the last shall be first, and the first shall be last."
A breakup of the Euro would be a disaster for the world stock markets because of all that debt - defaults, draw downs, margin calls, derivative implosions, etc... all seem unavoidable. That's mainly because the people at the bottom (and that's like 50%) don't care what happens to stocks. They see suits prospering while they eat cake and get angry.
How much longer can the Euro last? The question is not irrelevant to U.S. stocks - a higher dollar would be the result of a Euro collapse, which would halt exports and create deflation. While that would be welcome to savers, stock markets would sell off sharply.
Personally, I feel that so much speculative excess exists that the correction could be positive provided that it happens before stocks climb to a higher diving board.
I expect a further bond market sell-off especially since Draghi may be forced to stop being the "price insensitive" buyer that holds the bubble in place. If the "whatever it takes" message becomes "we regret our mistakes" watch out for rising yields in Europe, Japan, and the U.S. - once treasuries yield over 3% on 10-year treasuries, investors should play it safe and hold bonds to maturity. Otherwise, a shotgunned portfolio mix including gold, real estate, commodities, cash, and a few good blue chips should provide adequate protection against a populist revolt.
Disclosure: I am/we are long STOCKS, MARRIED PUT OPTIONS TO HEDGE.
I wrote this article myself, and it expresses my own opinions. I am not receiving compensation for it (other than from Seeking Alpha). I have no business relationship with any company whose stock is mentioned in this article.