The notion that investors can beat the market given the unlikely event that they can pick the right stocks, or manager, in addition to incurring the massive costs of active management, means following a more evidence based approach to portfolio management simply makes sense. In addition to being advocated by the vast majority of academia, it was also advocated by Benjamin Graham, the father of value investing, and his most famous student Warren Buffett, who has extolled the virtues of passive investing in his annual letters to shareholders.
1996 Chairmans Letter - "Most investors, both institutional and individual, will find that the best way to own common stocks (shares') is through an index fund that charges minimal fees. Those following this path are sure to beat the net results (after fees and expenses) of the great majority of investment professionals."
2007 Chairmans Letter - "Naturally, everyone expects to be above average. And those helpers - bless their hearts - will certainly encourage their clients in this belief. But, as a class, the helper-aided group must be below average. The reason is simple: 1) Investors, overall, will necessarily earn an average return, minus costs they incur; 2) Passive and index investors, through their very inactivity, will earn that average minus costs that are very low; 3) With that group earning average returns, so must the remaining group - the active investors. But this group will incur high transaction, management, and advisory costs. Therefore, the active investors will have their returns diminished by a far greater percentage than will their inactive brethren. That means that the passive group - the "know-nothings" - must win… The best way in my view is to just buy a low-cost index fund and keep buying it regularly over time, because you'll be buying into a wonderful industry, which in effect is all of American industry…People ought to sit back and relax and keep accumulating over time."
2008 Chairmans Letter- "The American economy is going to do fine. But it won't do fine every year and every week and every month. I mean, if you don't believe that, forget about buying stocks anyway… It's a positive-sum game, long term. And the only way an investor can get killed is by high fees or by trying to outsmart the market."
2014 Chairmans Letter- "What I advise here is essentially identical to certain instructions I've laid out in my will. One bequest provides that cash will be delivered to a trustee for my wife's benefit….My advice to the trustee could not be more simple: Put 10% of the cash in short-term government bonds and 90% in a very low-cost S&P 500 index fund. (I suggest Vanguard's.) I believe the trust's long-term results from this policy will be superior to those attained by most investors - whether pension funds, institutions or individuals - who employ high-fee managers...If not for their fear of meaningless price volatility, these investors could have assured themselves of a good income for life by simply buying a very low-cost index fund whose dividends would trend upward over the years and whose principal would grow as well."
As a student of Warren Buffett's letters, we can see that there are several principles that individual investors can derive from Buffetts writings to improve their investment outcomes.
1. Keep Costs Low
While many investors spend their investment lives trying to replicate the results of Buffetts Berkshire Hathaway, Buffett himself advocates owning passive low cost investment vehicles.
2. Invest for the Long Run
Another key to Warren Buffetts investment advice, which we can see in his approach to investing is taking the long view. Far too often individuals talk about what the hot stock is to buy now, or what asset class to pivot into this quarter, month, or week. Some people even track every day's market action trying to pick the perfect time to get in and out. The reality is that none of this works, and is more akin to speculation than true investment. Investing for the long run takes time by definition, it is a long term bet on the power of markets to compound wealth. Many in active management call passive investing un-American. I would argue it is in fact the most American thing one can do who believes in capitalism. Passive investors put their faith not in an individual manager, but in the market structure itself. By following a passive, evidence based approach to portfolio management, investors can reap the great rewards of capitalism, at a minimal cost of expenses and time.
Buffetts commitment of investing for the long run, allows individuals to focus on long term goals, not to mention the many tax advantages, cost advantages, and other benefits to ignoring the crowd, and taking a long term approach to investing.
3. Diversification
Another element of Warren Buffett's investment philosophy is to diversify ones investments. Even in his instructions to his trustee, buying the S&P 500 index spreads his capital out over 500 companies, each deriving their earnings from multiple markets around the globe and operating in many different industries. The S&P 500 is far more diverse than most investors realize.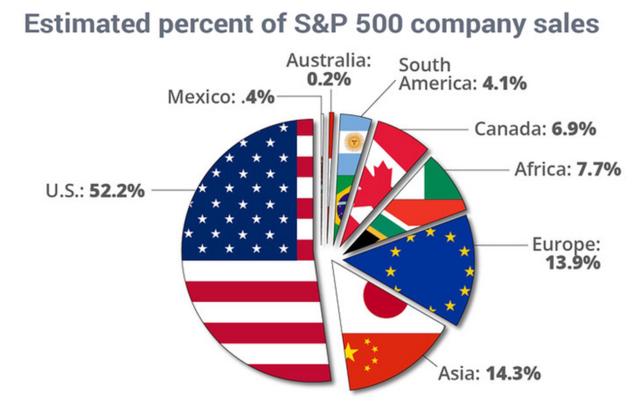 4. "Be fearful when others are greedy, and greedy when others are fearful." -Warren Buffett
Another great key to investment success advocated by Warren Buffett is avoiding behavioral mistakes. During the financial crisis of 2008, Warren Buffett wasn't panicking, instead he was buying. All too often investors take a ride on Mr. Market's Roller Coaster, only to buy at times of maximum euphoria, and selling at times of maximum pessimism. Warren Buffett on the other hand does the exact opposite. He takes advantage of times of maximum pessimism when stocks are at their lowest value, and thus highest expected returns, to buy, and selling stocks when markets are euphoric.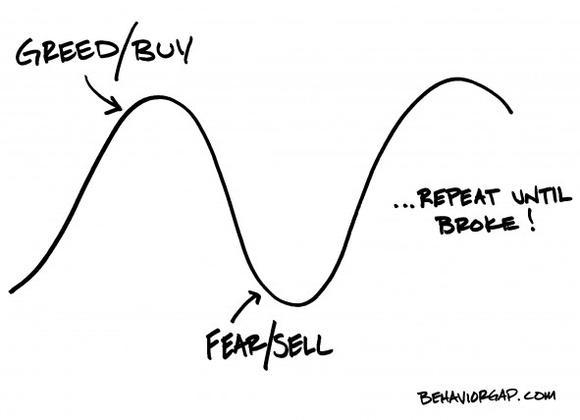 5. Avoid the temptations of The Hot Manager/Stock/Opportunity
Finally, following Warren Buffetts investment advice means staying committed to your long term investment plan no matter what is happening in the market, or who is tempting you with the newest investment idea or hottest stock. Focus on the questions that matter. Instead of asking what stock is going to soar, let's ask questions that can enhance your overall portfolio return. By staying focused on your objectives you set yourself up for long term financial success.
"In the stock market you do not base your decisions on what the market is doing, but on what you think is rational." -Warren Buffett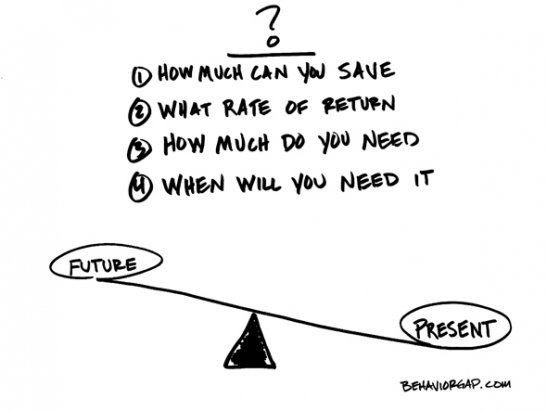 Buffett's keys to investment success include:
Putting the odds in your favor by using a passive approach that charges minimal fees. Holding your investments for the long run Changing your thinking and avoiding costly behavioral mistakes. Stick to your long term plan and don't let so called experts and pundits deter you.
Investors who follow this advice, by utilizing an evidence based approach to investment management, will be well on their way to achieving long term investment success. I will end with an anecdote concerning why active investing is such a losers game. Warren Buffett made a $1,000,000, 10 year bet in 2008 that he would be able to beat hedge funds selected by Protégé Partners by merely investing in the Vanguard S&P 500 index fund. As of 2016 the S&P 500 was crushing the hedge funds by more than 44%. Follow the evidence, and the advice of Warren Buffett.
Disclosure: I/we have no positions in any stocks mentioned, and no plans to initiate any positions within the next 72 hours.
I wrote this article myself, and it expresses my own opinions. I am not receiving compensation for it (other than from Seeking Alpha). I have no business relationship with any company whose stock is mentioned in this article.
Additional disclosure: This article is for informational purposes only and is not an offer to buy or sell any security. It is not intended to be financial advice, and it is not financial advice. Before acting on any information contained herein, be sure to consult your own financial advisor.