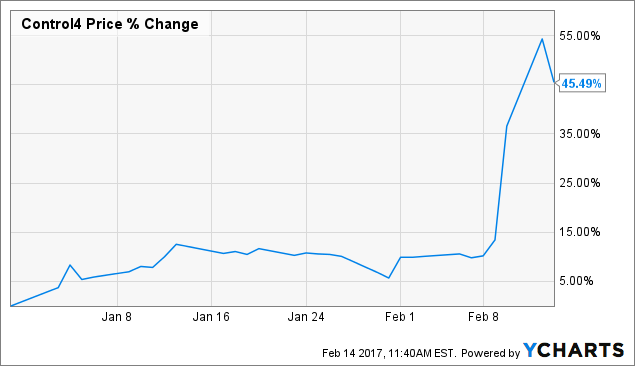 Figure 1: Year-to-Date, Control4 Corp's Stock Price Has Gone Up by 45.49%
Since releasing Q4 2016 and full-year 2016 earnings, Control4 Corp.'s (NASDAQ:CTRL) stock price has increased to $15.46 per share, and currently, it is trading at $14.92 per share, which represents a 45.49% increase since the start of 2016.
The strong bullish momentum was accelerated after Control4 Corp posted record quarterly revenue in Q4 2016. However, the bulk of the optimism behind the bullishness seems to have come from the $12.95 million annual net income posted in 2016.
We believe the company's growth strategy has paid off in 2016 and the momentum would continue in 2017 and beyond.
On February 14, 2017, Imperial Capital reiterated the price target for Control4 Corp to $16 per share, and based on the current market price of $14.92 per share - it offers an additional 7.24% upside potential to secondary investors.
Takeaway from Control4's Q4 2016 Financial Performance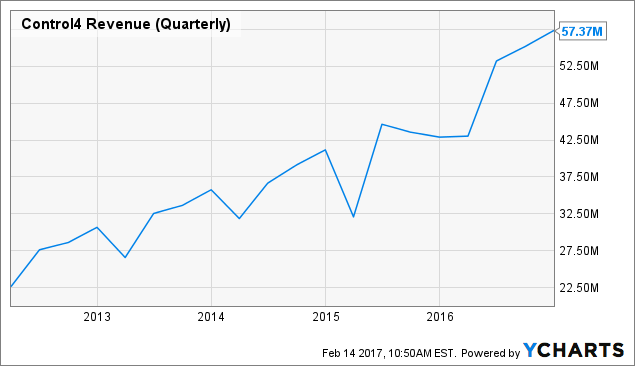 Figure 2: Control4 Corp's Quarterly Revenue Has More Than Doubled in the Last Five-Year Period
On February 9, 2017, Control4 Corp released its Q4 2016 financial results which showed the company had earned a record $57.4 million revenue. Compared to $42.9 million revenue in the fourth quarter of 2015, it represented a 33.8% increase in the top line of the company. On the other hand, Control4 Corp posted a $208.8 million annual revenue for 2016, which came out 27.94% higher compared the 2015 annual revenue of $163.2 million.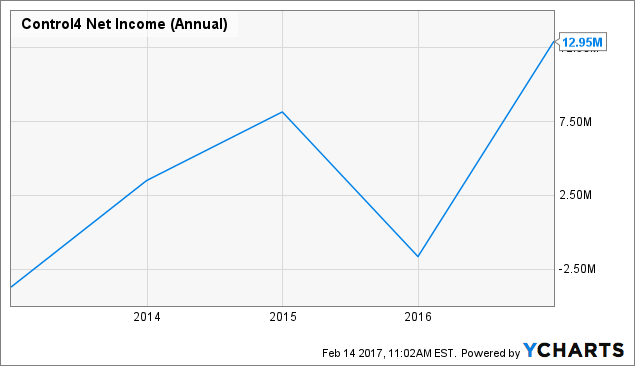 Figure 3: Compared to $1.65 Million Net Loss in 2015, in 2016, Control4 Corp Posted an Annual Net Income of $12.95 Million
Besides posting a record quarterly revenue in Q4 2016, Control4 Corp also managed to earn $4.01 million net income, where in Q4 2015, they posted a net loss of $0.65 million. In fact, the annual net income for 2016 came out at $12.95 million, where in 2015 the annual net loss was around $1.65 million.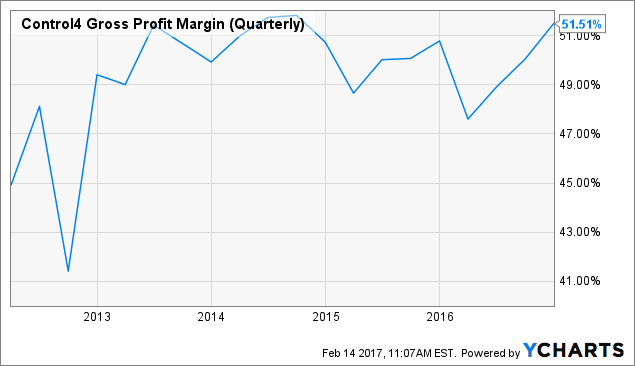 Figure 4: Control4 Corp's Gross Profit Margin Improved to 51.51% in Q4 2016
Last time Control4 Corp managed to maintain a gross profit margin above 50% was in Q4 2015, which sharply declined to around 48% in Q1 2016. However, over the last three quarters, Control4 Corp managed to improve their gross profit margin, and in Q4 2016, it came out at 51.51%. With a fabulous top line growth, the increasing gross profit margin was the key reason they managed to post a $4.01 million net revenue in Q4 2016.
Conclusion
During the Q4 2016 earnings call, the Chairman and Chief Executive Officer of Control4 Corp, Martin Plaehn, mentioned that the $57.4 million revenue was $1.9 million higher than their guidance range. We also learned from him that there was strong demand for their automation platform and Control4 Corp managed to ship over 28,000 EA Series controllers during Q4 2016.
Because of the high demand, Control4 Corp's balance sheet was strengthened as their inventory level declined. As a result, Control4 Corp's cash and investment balance grew to $61.9 million as at the end of Q4 2016, nearly $10 million higher compared to the $52.1 million in early November 2016.
Besides the solid financial performance and record top line growth, we were delighted to learn that Control4 Corp was recognized as the top home automation brand among the CE Pro 100 highest revenue home technology integrators for the second straight year in 2016.
We are optimistic that Control4 Corp will be able to continue their growth momentum in 2017 as they strengthened and scaled their dealer sales and support services during 2016, which we believe, will contribute to further growth throughout 2017, as well as in 2018.
Therefore, we recommend that secondary investors consider increasing their exposure to Control4 Corp, as there is a strong possibility that the stock price will continue to travel north in the next few quarters and reach around $16 per share.
Disclosure: I/we have no positions in any stocks mentioned, and no plans to initiate any positions within the next 72 hours.
I wrote this article myself, and it expresses my own opinions. I am not receiving compensation for it. I have no business relationship with any company whose stock is mentioned in this article.