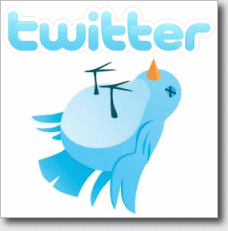 The extremely public usage of the Twitter (NYSE:TWTR) platform by President Trump, both on his personal and official accounts, has not been enough to save the stock from plummeting 16.7% in the two trading sessions following their most recent earnings report.
Twitter has fallen 38.2% since early October 2016 when rumors of a buyout fell apart as Salesforce (NYSE:CRM) walked away from a possible deal. In a time when social media competitors like Facebook (NASDAQ:FB) are making all-time highs, what has caused this prominent social media platform to suffer such a beleaguered track record? In simple terms: The company cannot figure out how to monetize their platform.
Critical Downfall For Twitter: It Can't Turn A Profit
This issue of poor monetization has been a long-term issue for Twitter and does not have much chance of sustainable improvement over the short term. The management of Twitter has, historically, not been able to turn excellent revenue numbers into profits. This misunderstanding came to a head over the course of 2016. Since the start of last year, 12 top level executives have left the company - many for other tech companies.
These are the types of minds that Twitter should be working to retain and attract rather than to push away. This lack of talent at upper levels of management will prove to be a big issue for the possibility of new solutions in the future.
What is SO bad about Twitter's numbers?
To dig deeper into the problems facing Twitter, an investor only really needs to look at profits. In 2016, Twitter's quarterly net income numbers were:
| | |
| --- | --- |
| Quarter | Net Income (Millions of Dollars) |
| Q1 (ending 3/31/16) | -79.73 |
| Q2 (ending 6/30/16) | -107.22 |
| Q3 (ending 9/30/16) | -102.87 |
| Q4 (ending 12/31/16) | -167.05 |
| | |
Yearly numbers since Twitter's IPO are not much better:
| | |
| --- | --- |
| Year | Net Income (Millions of Dollars) |
| 2016 | -456.87 |
| 2015 | -521.03 |
| 2014 | -577.82 |
| 2013 | -645.32 |
| | |
One could argue that the numbers have been getting better since IPO, but even improving the net income on a yearly basis by an average percent of 10.87% per year, the company is still losing money. A bad situation that is improving is still a bad situation, and with top talent leaving as previously mentioned, I do not foresee this positive progress continuing.
Improving Net Income: Twitter's Only Hope
If a company is not making profits, they can either make more or spend less. That is not a hard concept to understand. Since its IPO in 2013, Twitter has done a great job with the first half of that idea: increasing revenue. Revenue numbers on an annual basis are:
| | |
| --- | --- |
| Year | Revenue (Millions of Dollars) |
| 2013 | 664.89 |
| 2014 | 1403.00 |
| 2015 | 2218.03 |
| 2016 | 2529.62 |
Yes, Twitter has increased revenue since 2013 by 280%. A company making profits on this increase would definitely be at the height of their game, but Twitter is not. Where is all of their money going? In the past, Twitter has spent a lot in order to make more, but it has never worked out in the end. The Research and Development budget for Twitter was extremely high in comparison to other similar companies. In 2014, Twitter was spending 80% of its revenue on Research and Development.
The nearest company of similar market capitalization was spending 30%. Now I want to be extremely clear that I'm not arguing that the expense for Research and Development is a bad thing AT ALL. However, no business or entity can survive spending more money than it makes indefinitely, and if Twitter can't make enough money, they should probably start cutting spending.
It appears that this fact has sunk in with Twitter's management as they have begun shedding extra expenses by shutting down the mobile app, Vine, and downsizing the workforce by 9%. This will surely help cut costs and it may even make Twitter turn its first net annual profit, but it is not the right answer in my opinion. Most of the workforce that found themselves out of the job are from Twitter's Sales department. With revenue growth slowing on a year-over-year basis (see above annual net income table above), cutting sales out of the equation may exacerbate this slowing of growth.
On the bright side, Twitter's excessive spending on research and development has decreased upwards of 15% in 2016, which will surely help the net income numbers. In the end, Twitter needs to massively restructure HOW they spend to make money and while decreasing R&D spending will help, it will not save the company.
Twitter's Way Forward
There have been 6 major downgrades from firms like Deutsche Bank and Citigroup since earnings. Wall Street is pricing in the headwinds Twitter will experience from a diminished sales department and slowing revenues. Investors looking to buy Twitter at a discount at these levels should beware that the stock's fall is likely not over - there are still too many major issues facing the company in regards to making a profit. However, I do not think all hope is lost.
Twitter has a core of brilliant minds at the heart of the company that have consistently raised revenue on an annual basis since the company's IPO. It seems as a downturn in the stock's price is dangerous to investors, it could be lucrative to potential buyers of the company itself. I believe this to be the best chance of getting the right minds in the right positions to start churning the cash machine Twitter could be. The role Twitter plays in the information sharing world is invaluable, and a buyout of the company will surely come in at a price above current trading levels (16.52 per share on 2/14/2017).
However, Twitter has recently been in this position with potential buyers beginning to circle like sharks in the water but yet still left without a deal. The challenges that a buyer of Twitter will face purchasing the company and having to restructure the entire business model will surely keep away most possible buyers. Like selling a house that will need to be completely renovated, Twitter will likely sit on the market for a while.
How Should an Investor Play Twitter Today?
Personally, I profited 10% shorting Twitter through earnings. If investors were looking for opportunities on a shorter-term basis, there will be money to be made on the short side. My first target for Twitter on the short side is $14 per share. My second target would be at the $10 level. As the price of Twitter decreases, more and more companies will be looking at an acquisition. Therefore, as Twitter gets cheaper and cheaper, I would look for smaller and smaller time frames for my positions short on the stock.
Disclosure: I/we have no positions in any stocks mentioned, but may initiate a short position in TWTR over the next 72 hours.
I wrote this article myself, and it expresses my own opinions. I am not receiving compensation for it (other than from Seeking Alpha). I have no business relationship with any company whose stock is mentioned in this article.