Four-and-a-half months ago, OPEC signed the historic "Algiers Accord" to limit its production to 32.5 million barrels per day. Two-and-a-half months ago, OPEC signed the "historic Vienna Agreement." Six weeks into the cuts with "amazing" compliance, U.S. crude oil inventories are at historic highs.
The OPEC Secretary General suggested in a speech in December that the United States join OPEC in future production cuts, otherwise they will be "incomplete." While that idea is absurd, it is clear that the cuts are turning out to be incomplete, because U.S. crude oil imports are at their highest level in years.
In the four weeks ending February 10th, net U.S. crude oil imports averaged 7.8 million barrels per day (mmbd), up 6.5% vs. a year ago.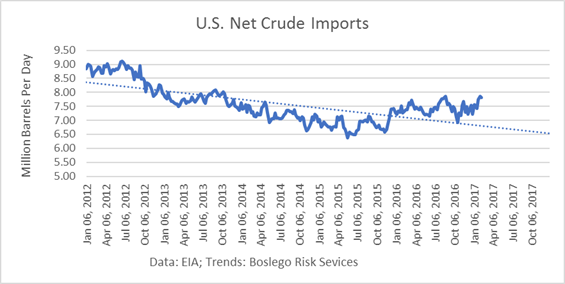 Imports from OPEC averaged 3.3 mmbd, around their highest over the past year. And imports from Saudi Arabia have not been as high since December 2015. I guess the OPEC countries have not had enough time to plan and implement their cuts, or perhaps they are waiting for the U.S. to join them? Maybe they don't really want other producers taking their market share after all.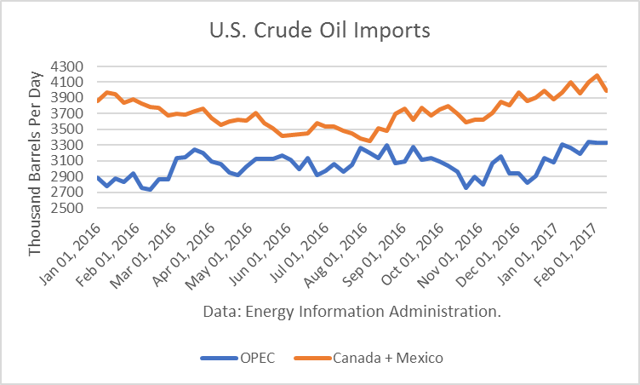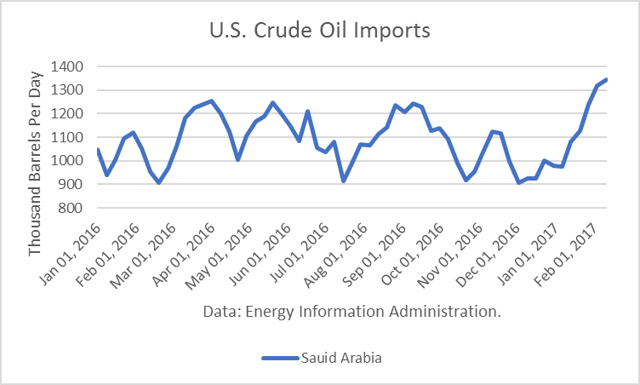 U.S. crude oil stocks have ballooned to new record highs, as I had predicted. Stocks stand at 518 million barrels, a gain of 39 million barrels since the cuts went into effect.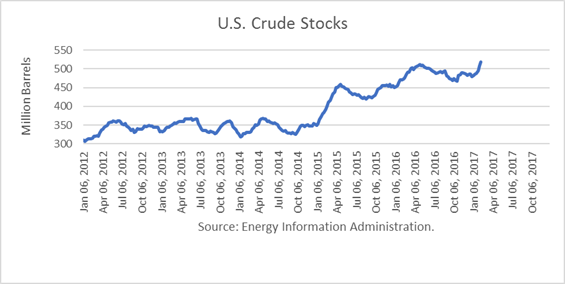 And the rate of stock build is the highest in years.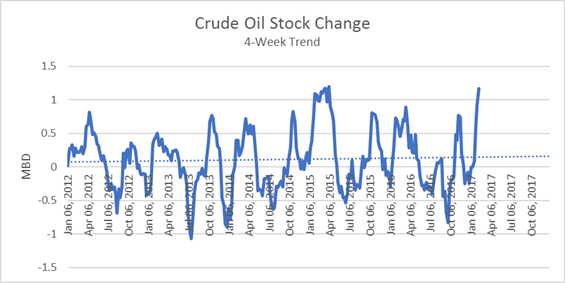 Crude oil stocks have risen not only because of high imports but also because the demand for crude has dropped due to refineries that have begun their seasonal maintenance.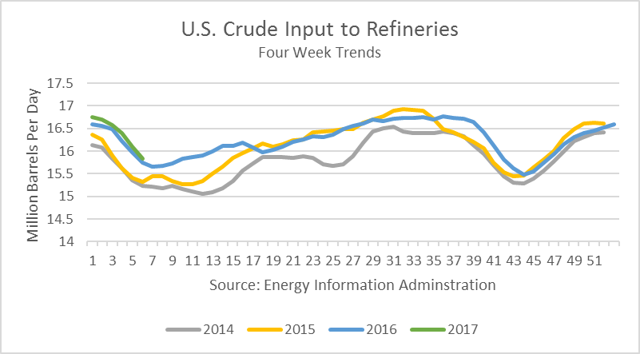 Total stocks are 14 million units lower than their historic highs and are now 178 million barrels above their five-year average. OPEC ministers have claimed global OECD stocks may be close to their five-year levels by June.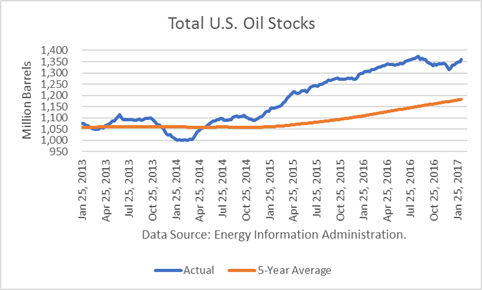 Conclusions
In the U.S., the storage glut has been getting worse instead, no surprise to me. OPEC's production cuts have yet to surpass U.S. oil imports. But it's only been four-and-one-half months since the "historic Algiers Accord." It just needs more time, I suppose.
Disclosure: I/we have no positions in any stocks mentioned, and no plans to initiate any positions within the next 72 hours.
I wrote this article myself, and it expresses my own opinions. I am not receiving compensation for it (other than from Seeking Alpha). I have no business relationship with any company whose stock is mentioned in this article.