HyperChange Episode 13 - Moonshot Monday
This is first edition of a new weekly series where I pitch a Moonshot partnership between two companies.
Investment Thesis Overview
Since it's IPO in early 2015, Shake Shack stock has settled down dramatically from a high of $90 per share to $36. While the IPO hype has been wearing down, the company has continued to execute. The combination of the share price declining as the intrinsic value of the business grows, makes for a very compelling valuation as I wrote about earlier this week.
However, despite rapid growth and the potential to triple or quadruple its store count over the next 5-10 years, Shake Shack has a looming issue over its head. Its consumer base is young, hip and beef is remarkably unsustainable. This juxtaposition has the potential to be a major divider across Shack Shack's brand. They will need to innovate around this issue and for that reason I am pitching a partnership between Shake Shack and Impossible Foods.
Intro
As the American palate evolves into the 21st century, the millennial generation is pushing society towards fresher, higher quality and more sustainable eating alternatives.
With arguably the highest carbon footprint of any food we food we frequently consume, but such delicious flavor and widespread availability, the burger lies at a moral crossroads.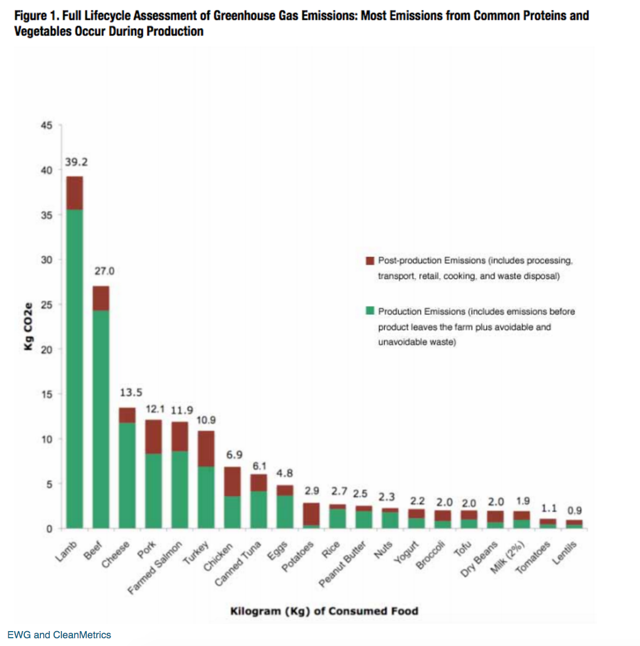 However, this has not stopped Shake Shack (NYSE:SHAK) from enjoying widespread success selling burgers, even within the demographic of eco-conscious millennial consumer.
This likely won't last forever. As awareness spreads, and articles like the one below continue to educate millennials on the carbon footprint of beef, consumption habits are likely to start shifting.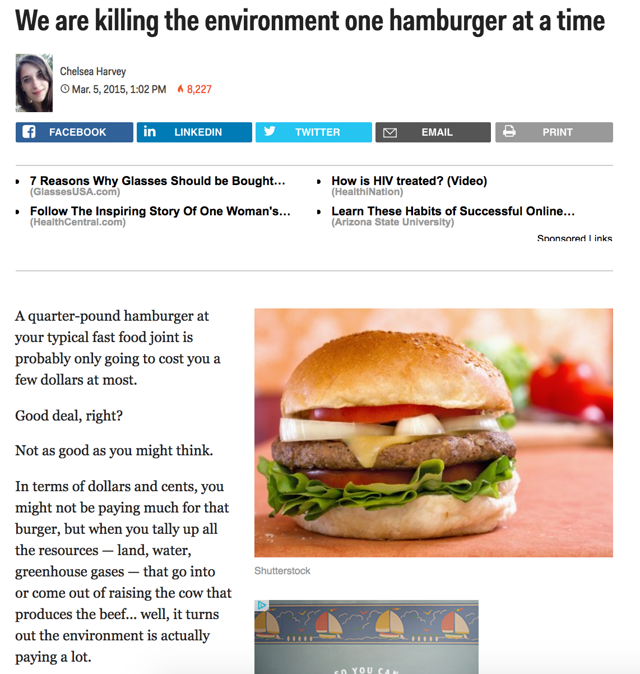 Going Beyond The Shroom Burger
Shake Shack does currently have a vegetarian menu offering, it calls the Shroom Burger.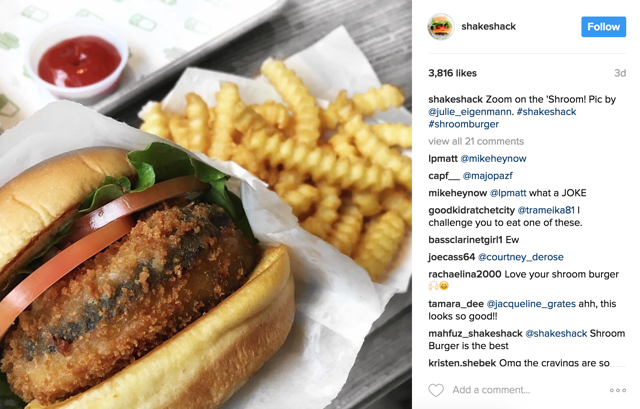 The Shroom Burger is a deep-fried Portabello mushroom, stuffed with a blend of muenster and cheddar cheeses. It's incredible, don't get me wrong, but it's never going to replace what a normal meat eater considers to be a hamburger. It feels like it's mostly on the menu to make that one vegetarian in the group happy.
If Shake Shack wants to stay ahead of the curve, it needs to adapt and start integrating menu offerings that have the potential to convert meat lovers to more sustainable alternatives.
Enter Impossible Foods
Impossible Foods is a Silicon Valley startup that has claimed to make the first plant based burger (aka veggie burger) with no compromises.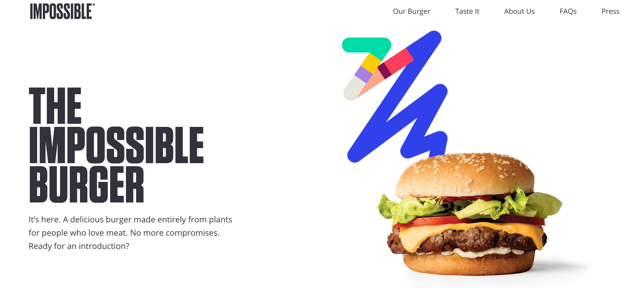 The biggest differentiator for Impossible Foods relative to your standard veggie burger is an ingredient called heme. Supposedly this is the missing puzzle piece to get a veggie burger to "smell, sizzle, bleed and taste gloriously meaty."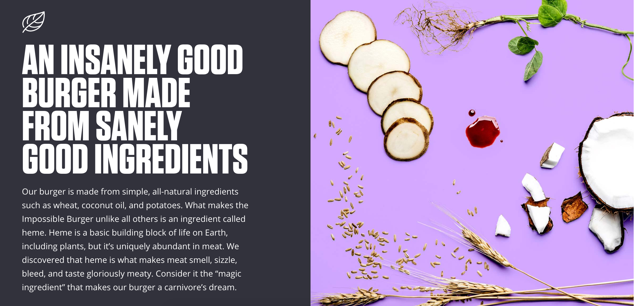 Impossible Foods has been commercializing this technology for 5 years, and now the Impossible Burger has started popping up on menus in San Francisco and New York City. The strategy thus far has been to offer it at gourmet, high end restaurants with an average menu price of $14-$17. You can checkout the full list of restaurants offering the Impossible Burger here.
I have not personally tried the Impossible Burger, but one of my good friends did, and reviews it in the YouTube episode at the beginning of this article (review starts at 2:08). He really liked it. Even if it's only anecdotal, it's promising to see a meat lover's warm first reaction the Impossible Burger.
Although the Shackburger's pricing of $6-9 (depends on if you get a single or double) is slightly below the echelon of restaurants carrying the Impossible Burger right now, that could change quickly.
Impossible Foods is a very well capitalized startup, that has already raised over $180M in venture funding. As they continue to improve production and lower their cost per patty, Shake Shack will quickly become an obvious candidate to carry the Impossible Burger.
Shake Shack already has set a high bar by limiting its burgers to antibiotic-free Angus beef, committing to the US Animal Welfare Policy, among many initiatives as part of its Stand For Something Good pledge.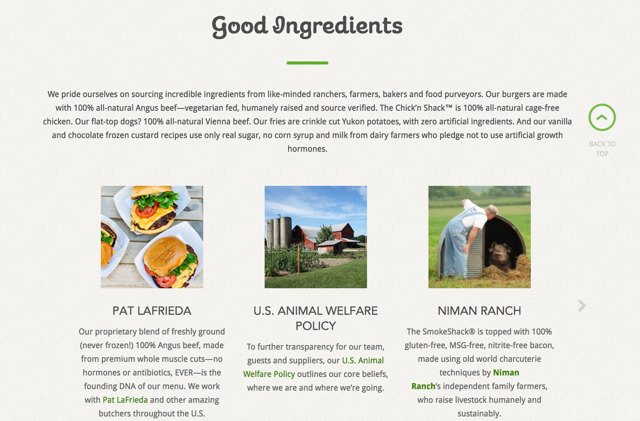 Conclusion
If Shake Shack is the first national chain to offer the Impossible Burger it will send a strong message to its consumers on sustainability.
With a large portion of its target market within the millennial demographic, Shake Shack needs to start thinking about how the perception of its brand will change if it lags behind in addressing the carbon footprint of the beef industry.
Disclosure: I/we have no positions in any stocks mentioned, and no plans to initiate any positions within the next 72 hours.
I wrote this article myself, and it expresses my own opinions. I am not receiving compensation for it (other than from Seeking Alpha). I have no business relationship with any company whose stock is mentioned in this article.