Although it has had a difficult time of late, we believe that Harley-Davidson (NYSE:HOG) is poised for a turnaround in fortunes. By increasing its dealership network, growing ridership, and launching a new range of motorcycles, we think that the company has positioned itself perfectly for a return to solid growth in the year ahead. Furthermore, the demise of Polaris Industries' (PII) Victory brand could be just what the company needed. With this in mind, we think Harley-Davidson would be a great investment today.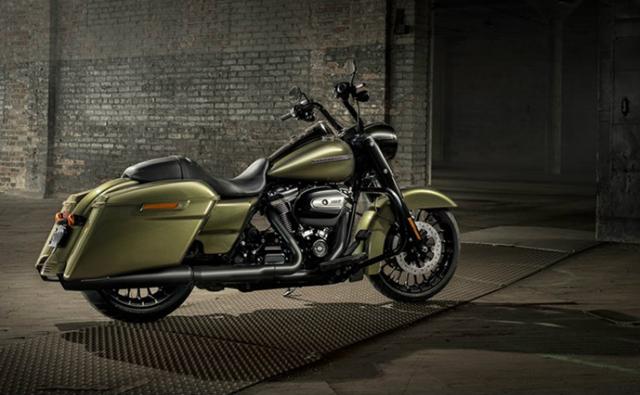 Motorcycle sales across the board in the United States were less than favourable in 2016. This led to Harley-Davidson posting a 3.9 per cent drop in sales, with similar figures being posted by its rival Polaris Industries. Polaris has attempted to address this decline by ending the production of its Victory range in order to focus on its iconic Indian brand. We think the demise of the Victory brand is an opportunity for Harley-Davidson to boost its sales.
The motorcycle giant recently announced its plan to release up to 50 new motorcycles over the next five years. One notable release will be its Road King Special. The bagger type cruiser, priced at $21,999, has a similar styling and comes at a similar price point to the discontinued bagger Victory that Motorcycles released in 2016.
It's worth noting that in recent quarters Harley-Davidson has been shipping less motorcycles in an effort to help reduce inventory with their dealers. We think this was a smart move and should allow dealers to order in the new motorcycles without being overstocked on older models.
Harley-Davidson will certainly be hopeful that this provides a much-needed lift. Whilst fourth quarter profit was up 11.8 per cent on the prior corresponding period, the company's sales tumbled 5.9 per cent to $1.1 billion. Although there was a slight improvement in motorcycle unit sales in the United States during the quarter for the company, for the full year motorcycle unit sales were down a disappointing 3.9 per cent. The second worst performing segment behind Latin America, as shown below. Luckily for the company EMEA unit sales have been improving rapidly. This is likely the result of the company expanding its dealer network around the globe. Overall, although not the best full year performance, things are still headed in the right direction in our opinion.

Source: Company report
We believe the new product releases will be key to short-to-medium term success for Harley-Davidson, helping to protect its market share. The strategy has worked well in the past and we expect it to be the same today. When Yamaha released the Bolt a few years ago it went into direct competition with Harley-Davidson. Management responded quickly and bolstered its lower cost range. This included bikes such as the Street 500, Superflow and the Iron 883. Doing so not only helped it retain market share, but it also opened up the brand to consumers that wouldn't otherwise had been able to afford its motorcycles.
Whilst Harley-Davidson's performance on its home turf hasn't been overly impressive, we have seen signs of an improvement in the most recent quarter and believe that its new product launches will help build on this. Harley-Davidson has proven time and time again that it is adaptable to change and can compete with new challenges. We see the introduction of the new bagger cruiser as proof that the company has its finger on the pulse and can capitalise when it counts.
Because of this we believe the short-to-medium term is positive. In addition to this in the long-term we believe its diverse product range, varied price points, and focus on growing ridership numbers will pay dividends for the company.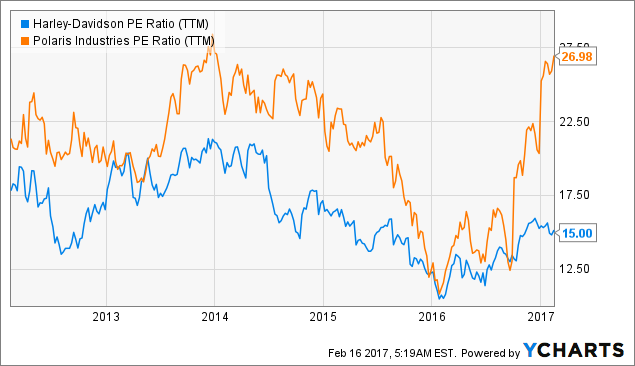 In our opinion Harley-Davidson is a buy right now. Not only are its shares comparatively cheaper than rival Polaris, but they trade at a significant discount to their five-year average price-to-earnings ratio. We feel a price-to-earnings ratio of 17 is fair for Harley-Davidson. Based on this ratio and our forecast for full year earnings per share of $3.90 in fiscal year 2017, we have a price target of $66.30 on its shares. This is approximately 15.7 per cent higher than the current share price.