Devon Energy (NYSE:DVN) has been on the defensive in the downturn. The company has been struggling with weak earnings and cash flow deficits, but the Oklahoma based oil and gas producer is ready to shift gears from 2017.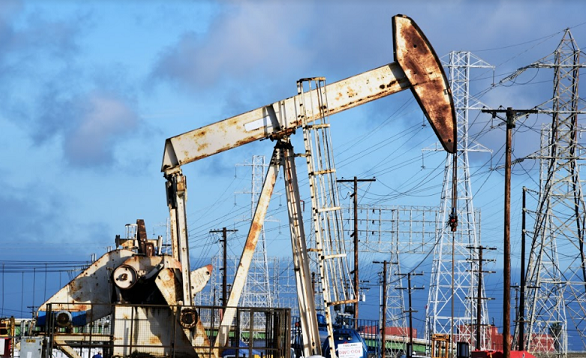 Low cost operator
Devon Energy has recently released its fourth quarter results in which it produced 537,000 boe per day from retained assets, down 10.6% from a year earlier but almost 2,000 boe per day ahead of its guidance. The company has been increasing its focus on higher-margin oil production, which is why its 4Q16 production was 45.4% oil. In the year-ago quarter, the company's output was 43.3% oil.
Devon Energy operated in a better commodity price environment as compared to last year, but its realized prices for sale of oil, gas and NGL were actually lower this year than last year. That's because in 4Q15, Devon Energy benefited from having a solid hedge book which softened the blow coming from cheap energy prices, but in 4Q16, the company did not have any large hedge positions. Consequently, Devon Energy's price realization for the final three months of 2016, after accounting for hedges, was $23.17 per boe, down from $29.44 per boe a year earlier.
Despite lower production and realizations as compared to last year, Devon Energy not only remained profitable, but also managed to deliver better than expected results. Its adjusted earnings clocked in at $0.25 per share, which was ahead of Thomson Reuters consensus of $0.21 per share. The beat was likely driven by better than expected production and the company's cost cutting efforts.
Devon Energy's performance was largely in-line with what we've come to expect from this low-cost producer. The company has a great track record of beating earnings estimates. In fact, the company has missed earnings estimates just twice in the last 13 quarters, data from Seeking Alpha shows. Thanks to a low-cost asset base, particularly in the Delaware Basin in Texas which is one of the lowest cost shale plays in the US, Devon Energy has largely remained profitable in the downturn, on an adjusted basis. In fact, the only time when the company's earnings slipped into the red was in 1Q16 when oil prices plunged to multi-year lows of less than $27 a barrel in February.
Financial health
Devon Energy established itself as a low-cost operator, but it has been carrying a large pile of debt. However, the company has managed to significantly improve its financial health in the downturn by reducing the debt and eliminating all near term maturities.
In the fourth quarter, Devon Energy's consolidated net debt clocked in at $8.20 billion, depicting a large drop of 24.1% from a year earlier. Excluding the debt associated with EnLink Midstream (NYSE:ENLK), Devon Energy carried a net debt of $4.91 billion at the end of last year, down 36.5% from 2015. That should reduce Devon Energy's financing costs by roughly $120 million annually. Moreover, the company has no major maturities until mid-2021. It has ample liquidity of $5 billion, including $2 billion cash. Its future cash flows also look secure given the company has already hedged nearly half of its estimated oil and gas production for 2017.
In short, Devon Energy is entering 2017 on a firmer financial footing. That's in stark contrast to a year earlier when Devon Energy had a massive debt load, significant near term maturities and no downside protection due to a lack of hedges. It is therefore, not surprising that Devon Energy's management has decided to shift gears by accelerating drilling activity.
Shifting gears
Devon Energy has already significantly grown its US rig count to 10 operated rigs by the end of last year from five rigs in 3Q16. Now, with oil prices rising to north of $50 a barrel, the company aims to further increase rig counts to as high as 20 units, mainly in the high-margin Delaware Basin and Oklahoma's STACK play. This will fuel the turnaround of the company's US oil production, which fell 24.5% in 4Q16 to 105,000 be per day but will climb 13% to 17% to up to 123,000 boe per day in 2017. As oil prices hold their ground, Devon Energy says that it will continue accelerating drilling activity which could fuel 20% growth in 2018.
But what I really like about Devon Energy's plan is that it isn't aggressively targeting growth. In fact, as per the company's guidance, its total production will still fall to the range of 539,000 to 561,000 boe per day in 2017 from 568,000 boe per day in 2016. Rather, Devon Energy is focusing on pumping additional quantities of higher margin oil while living within its cash flows.
Despite accelerating drilling activity, Devon Energy will continue to keep a lid on its spending levels. It plans to increase the E&P portion of its capital budget to the range of $2 billion to $2.3 billion from $1.16 billion in 2016. However, the total capital expenditure, which includes acquisitions and capitalized interest, is projected to drop 20% to ~$2.5 billion (guidance $2.285B-$2.690B).
The uptake in higher-margin oil production will have a positive impact on Devon Energy's earnings and cash flows, even with the drop in total production. In fact, the company believes that it can post "peer‐leading cash flow expansion" in 2017 and 2018.
If WTI oil prices gradually climb to average $60 a barrel in 2018, then in this environment, Devon Energy believes that it can grow its upstream cash flows to more than $3 billion in 2018 from just $930 million last year. Add lower capex to the equation and we have a company whose free cash flow profile is set to improve significantly in 2017. The company saw a cash flow deficit of almost $1.4 billion in 2016 (op. cash $1746M vs. capex $3,109M), but could report free cash flows in 2017.
In short, Devon Energy is a low cost operator whose shares should perform well this year with significant improvement in earnings and cash flows.
Thank you for reading. If you like this article, then please follow me by clicking the "Follow" link at the top of this page.
Disclosure: I/we have no positions in any stocks mentioned, and no plans to initiate any positions within the next 72 hours.
I wrote this article myself, and it expresses my own opinions. I am not receiving compensation for it (other than from Seeking Alpha). I have no business relationship with any company whose stock is mentioned in this article.