On a cursory glance, Netflix (NASDAQ:NFLX) would seem to be a no-brainer to choose as a stock investment for an investor seeking capital appreciation. It is the largest provider of an online entertainment subscription service operating in the U.S., with over 49 million subscribers. Worldwide, they have 93 million subscribers (including their U.S. subscribers). Holding a dominant position within a given industry as Netflix currently does ticks one of the key investment criteria boxes. The growth in the stocks share price over the past ten years shows that Mr. Market broadly agrees with this view:

Delve a little deeper, however, and it is apparent that the problems with Netflix are as follows. First, Netflix is the largest online entertainment subscription service today. But there is no guarantee that this will remain the case forever. Netflix provides a platform for customers to stream content, but the customers are only truly concerned about the content that they get access to - they have no interest in the platform itself beyond it serving as a means to access the desired content.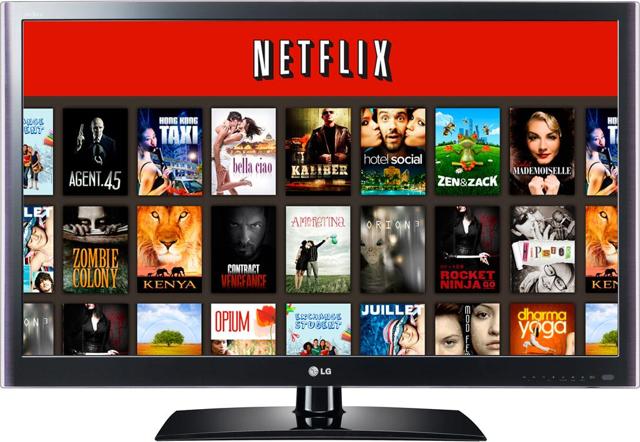 It is possible that, ten years from now, a different type of subscription platform may emerge that displaces Netflix, or an alternate form of media emerges that renders Netflix's business model obsolete. There is no certainty that Netflix can retain pole position indefinitely, especially with competitors that Netflix themselves identified in their 2016 Q4 shareholder letter, and their summation is worth quoting at length:
Internet video is a global phenomenon. Amazon (NASDAQ:AMZN) Prime Video expanded recently to match our territory footprint, while YouTube remains far larger than either of us in terms of global video enjoyment minutes. Video consumption is growing on Facebook (NASDAQ:FB), and Apple (NASDAQ:AAPL) is rumored to be adding video to its music service. Satellite TV operators are moving to become internet MVPDs, such as ViaSat to ViaPlay in the Nordics, DISH (NASDAQ:DISH) to Sling, and DirecTV to DirecTV Now. Insurgent firms such as Molotov.tv in France and Hulu are building native-internet interfaces for TV network bundles. CBS (NYSE:CBS) is releasing a major original series (Star Trek) exclusively on its domestic SVOD service (with us as international partner). Finally, the BBC has become the first major linear network to announce plans to go binge-first with new seasons, favoring internet over linear viewers. We presume HBO is not far behind the BBC. In short, it's becoming an internet TV world, which presents both challenges and opportunities for Netflix as we strive to earn screen time.
To their credit, Netflix have attempted to provide themselves with a buffer against this increasingly competitive reality by creating their own exclusively owned content. In-house productions such as House of Cards, Lilyhammer, First Day of Camp and The Ranch are a way of giving them more than just their platform to base their future viability upon. However, the production costs of creating exclusive content are as capital-intensive as the high licensing fees of acquiring non-exclusive content, and there are no guarantees that such productions end up being commercial successes in every instance.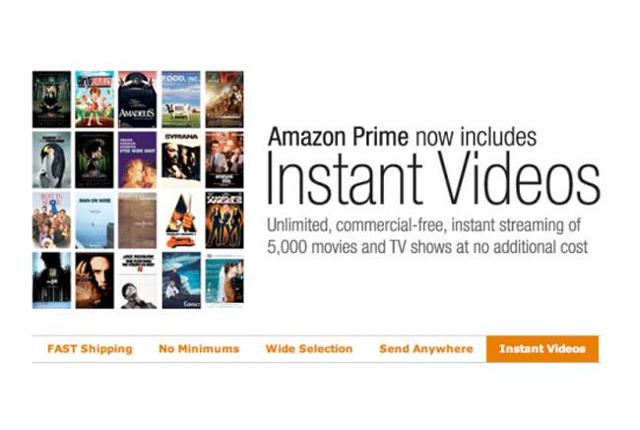 And this is an area where Amazon in particular can match Netflix quite easily. The online retail giant has also been creating content which is only available via its website and apps, such as Mozart in the Jungle, The Man in the High Castle, and Transparent, to paid-up members of its Prime membership program. These, in addition to the free shipping of its many wares, and access to e-books, streaming movies and music tracks and third-party content, provide Amazon with a mousetrap that may prove more attractive than the one Netflix has set.
If it comes to being able to outspend each other on content production, long-term the edge would appear to go to Amazon if the revenue figures for both companies are any indication, as Netflix simply does not possess the liquidity that Amazon has:
| | | |
| --- | --- | --- |
| Year | Netflix Revenue ($) | Amazon Revenue ($) |
| 2012 | 3.61 billion | 61.09 billion |
| 2013 | 4.37 billion | 74.45 billion |
| 2014 | 5.50 billion | 88.99 billion |
| 2015 | 6.78 billion | 107.01 billion |
| 2016 | 8.83 billion | 135.99 billion |
In addition to that, Amazon Prime is priced cheaply compared to Netflix - charging customers $8.99 in the U.S. per month and $5.99 monthly in Europe for its streaming service as opposed to the $8-$10 Netflix charges for its service per month. Effectively, Amazon has undercut Netflix worldwide, and has the resources to continue doing so if necessary.
This leads to the inevitable conclusion that Netflix is a company with a competitive advantage that looks increasingly weak long-term, and thus is not as certain to deliver the high level of capital appreciation that it has previously. It is therefore not a stock to be bought at a premium to the market, especially not at the valuation it currently sits at.
Currently, Netflix trades in the low-$140 range at a price-to-earnings ratio of 334.14. That P/E ratio is at a significant premium to both the Internet and Catalog Retail sector average of 155.07 and the overall market average of 25.91. To buy a stock trading at a high of 334.14 entails having a high degree of optimism that everything is going to go right for that stock going forward. The increased competitive pressures on Netflix, combined with the volatile nature of the tech sector in which it operates, makes such optimism misplaced, to put it mildly.
Netflix is caught in the same dilemma that many other tech stocks are caught in - the fact that they operate in an extremely volatile sector where present dominance can never be assured as a long-term state of affairs. It was this dilemma which caused investors in Eastman Kodak (NYSE:KODK) such grief - they found themselves going from holding what was in 1983 one of the top ten companies in the S&P 500 index to holding in 2010 a company that was functioning in an effectively dead market and which would file for bankruptcy two years later.
Netflix still has time to improve its position against Amazon, Apple and Facebook, along with the other contenders for its throne. However, due to its smaller revenues vis-a-vis said rivals, extremely capital-intensive business model, and lack of sustainable competitive advantage in a volatile market sector, it's very difficult to recommend Netflix as a long-term investment, especially when trading at a P/E ratio of 334.14 - the likelihood of it being a successful total return investment is doubtful at present, to put it mildly.
DISCLAIMER: The author is not a financial professional and does not accept responsibility for any investment decisions a reader makes. This article is presented for information purposes only. Furthermore, the figures cited are the product of the author's own research and may differ from those of other analysts. Always do your own due diligence when researching prospective investments.
Disclosure: I/we have no positions in any stocks mentioned, and no plans to initiate any positions within the next 72 hours.
I wrote this article myself, and it expresses my own opinions. I am not receiving compensation for it (other than from Seeking Alpha). I have no business relationship with any company whose stock is mentioned in this article.