The Global X Social Media Index ETF (NASDAQ:SOCL) provides investors with an efficient way to gain exposure to the social media industry, holding a broad basket of companies from all over the world that provide social networking, file sharing, and other web-based media applications. Social media has grown dramatically over the last decade and one would think this would be a very profitable focus. But like most of the themed ETFs I have investigated so far, SOCL has under-delivered. In this case, SOCL has not even come close to the performance of the SPDR S&P 500 Trust ETF (NYSEARCA:SPY).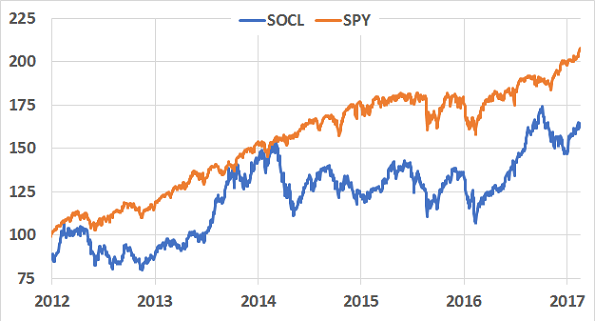 Fundamentals
Per the fund website, SOCL has a P/E ratio of 26.0, based on consensus estimates. I would normally consider the P/E ratio to be too high but considering that social media is a high-growth industry, this should be expected.
The Return on Equity (ROE) is listed as 12.9%, also based on consensus estimates. I did my own calculation, based on the ROE trailing 12 months for companies listed on a U.S exchange using Portfolio123.
| | | |
| --- | --- | --- |
| Name | 3Y Sales Growth | ROE |
| Facebook (NASDAQ:FB) | 52.0% | 19.8% |
| Alphabet Inc. (NASDAQ:GOOG) (NASDAQ:GOOGL) | 17.6% | 15.0% |
| Groupon, Inc. (NASDAQ:GRPN) | 10.2% | -38.2% |
| IAC/InterActiveCorp (NASDAQ:IAC) | 1.3% | -2.3% |
| Netease Inc. (NASDAQ:NTES) | 38.8% | 31.8% |
| NutriSystem Inc. (NASDAQ:NTRI) | 5.2% | 38.8% |
| Pandora Media (NYSE:P) | 32.1% | -52.9% |
| Sina Corporation (NASDAQ:SINA) | 18.5% | 9.5% |
| Twitter, Inc. (NYSE:TWTR) | 56.1% | -10.2% |
| Weibo Corporation (NASDAQ:WB) | 93.5% | 12.9% |
| Yelp (NYSE:YELP) | 45.2% | -0.6% |
| Yahoo Inc. (YHOO) | 3.4% | -0.7% |
| Yandex N.V. (NASDAQ:YNDX) | -4.7% | 10.6% |
| Zynga (NASDAQ:ZNGA) | -5.3% | -6.4% |
| Average | 26.0% | 1.9% |
I came up with a much lower ROE of 1.9%. This tells me that the consensus estimates for the stocks held by SOCL may be a little suspect. But in any case, the three-year compound sales growth of 26% is quite good, so maybe I can except the forward-looking ROE.
Buying IPOs
One issue that sticks out like a sore thumb is that the ETF includes Initial Public Offerings (IPOs) that have been purchased shortly after their public debut. This practice is the likely reason for the fund's poor performance as I will demonstrate in this article.
An IPO provides a company money to grow its business, reward venture capitalists and to assist in keeping key employees. During the last half-dozen years or so, there has been a shift in attitude among investment banks and the company involved. It used to be the case that shares were issued and priced such that the IPO would be successful and that early purchasers were almost guaranteed to make money over time. But in the last half-dozen years, things have changed. There has been such a high demand for social media stocks that investment banks and company management have gotten greedy. They don't need to concern themselves about the shares being accepted by the Street, resulting in too many shares issued, too high a price, and too many shares or share options handed out to key stakeholders. The end result is devastation for small investors who can only get a share of the action after the IPO.
Now, I would like to show you how the top IPOs that SOCL holds performed post-IPO, starting with the most famous.
Facebook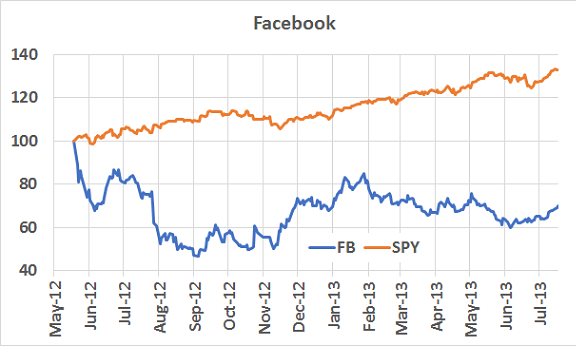 Twitter, Inc.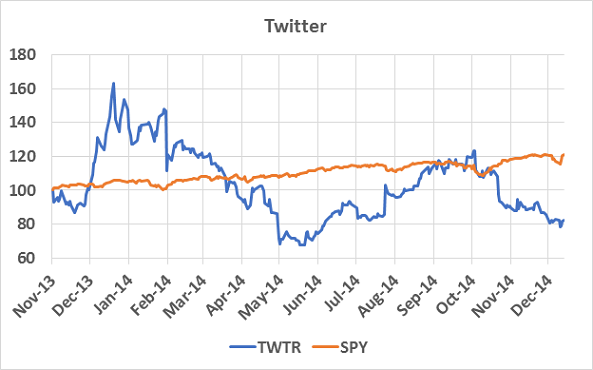 Yandex N.V.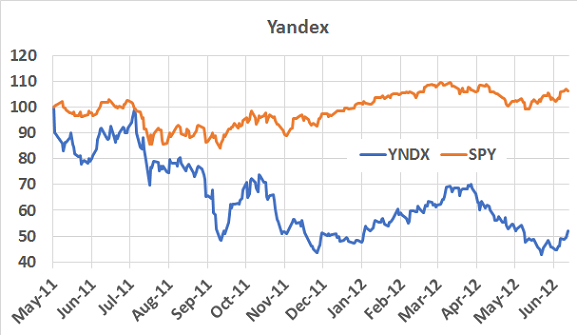 Weibo Corporation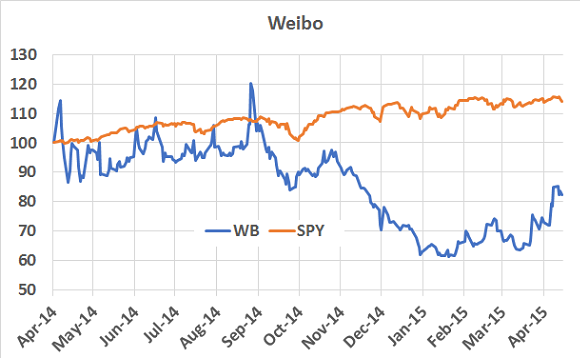 Momo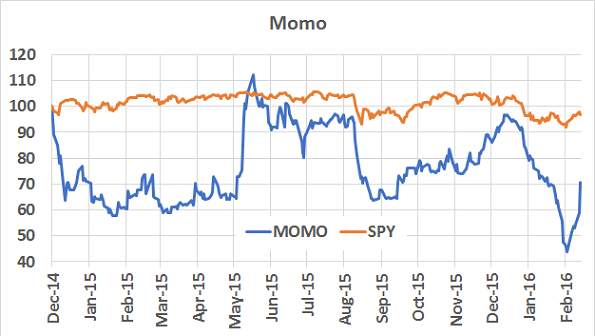 Pandora Media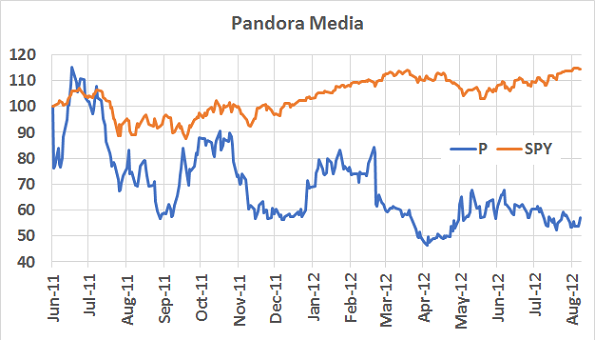 Do you get the picture? I recommend that SOCL be avoided until such time that the fund eliminates the practice of buying IPOs. The fund should not be touching stocks until they have been publicly listed for at least 18 months, enough time for company insiders to dump their shares if they intend to do so, and the company has issued several quarterly reports.
Disclosure: I/we have no positions in any stocks mentioned, and no plans to initiate any positions within the next 72 hours.
I wrote this article myself, and it expresses my own opinions. I am not receiving compensation for it (other than from Seeking Alpha). I have no business relationship with any company whose stock is mentioned in this article.