Technology business briefs for the morning of February 17, 2017.
Apple On Top in Smartphone Market Share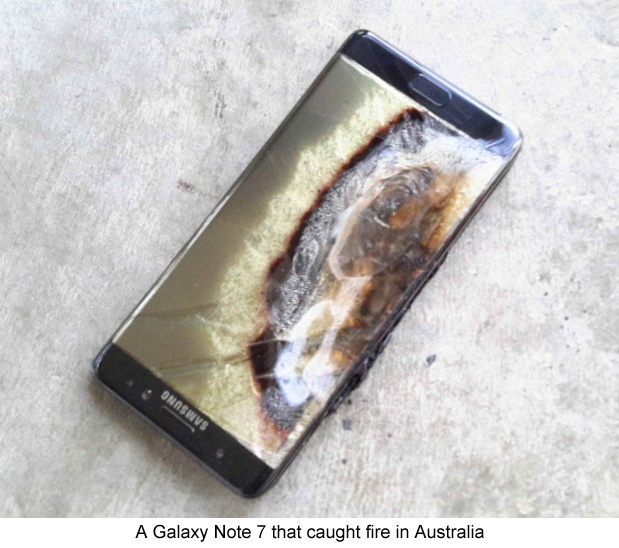 Source: Android Authority
Market share leadership isn't an end-all and be-all. Smartphone industry profit share is far more important, and when it comes to industry profit share, Apple (NASDAQ:AAPL) wins by a mile.
But market share leadership is a nice-to-have, and no Apple investors complain when Apple is on top in market share, as it was in the December quarter. This was first reported February 1 by research firm IDC and confirmed by Gartner on February 15.
Although the numbers are slightly different between the two companies, there is fairly close agreement about market share. Both agree that Apple's global smartphone market share for calendar 2016 Q4 was about 18%, with Samsung (OTC:SSNLF) behind by only about 0.1%.
IDC says that Apple shipped 78.3 million units for a 4.7% y/y gain, whereas Gartner says that Apple shipped 77.0 million units for a 7.7% y/y gain. Both IDC and Gartner agree that the overall smartphone market grew by about 7% in the quarter.
The spread between IDC and Gartner gives some feel for the uncertainty in the data. One could argue that Apple and Samsung effectively tied for market share.
What's significant to me is that the last time that Apple and Samsung finished this close in a December quarter was in 2014 when the iPhone 6 was introduced. At the time, we heard a lot about how this was a one-time only thing due to the large screen form factor. It was argued that Apple was out of "gimmicks" to further stimulate sales.
In Q4 2015, Apple did in fact cede the top spot in market share to Samsung as it rolled out the iPhone 6s, but the fact that Apple could come back in 2016 with the iPhone 7 says a lot. This was the supposedly non-innovative iPhone.
iPhone 7 defied the pundits with its continuing innovation in Apple's custom mobile processor and iOS operating system. The dual camera system of the 7 Plus greatly increased the sales percentage for the Plus size, and Apple didn't achieve supply-demand balance on the 7 Plus until January.
Perhaps the competitive pressure is getting to Samsung. Apple yanked its processor fabrication business away from the Samsung foundry and gave it exclusively to Taiwan Semiconductor Manufacturing Company (NYSE:TSM) for the A10 Fusion processor in the iPhone 7.
Then there was the embarrassing series of spontaneous fires of the Galaxy Note 7 as Samsung rushed it into production in the hopes of blunting the impact of the iPhone 7. Samsung's botched recall only made matters worse.
And now the CEO of Samsung Group Jay Y. Lee has been arrested on charges of bribery, perjury and embezzlement. It's believed by Korean investigators that Lee is involved in the corruption scandal that led to the impeachment of South Korean President Park Geun-hye last December. If the impeachment is upheld by the South Korean Constitutional Court, Park will be the first democratically elected President removed from office in South Korea.
Yet, this is the company that Apple is supposed to become dependent on as a sole supplier of OLED screens for the next iPhone.
Valve Gets Comfortable with VR (Failure)
Polygon has an interesting interview with Valve CEO Gabe Newell, which I highly recommend. Valve with hardware partner HTC launched the Vive VR platform in competition with Oculus Rift, owned by Facebook (NASDAQ:FB). The article describes Newell's take on the new platform:
Newell sees it as analogous to the arrival of PCs in the early 1980s. PCs were viewed as a cool manifestation of the future. People bought them without really knowing what they were for. . .

According to Valve, there are around 1,300 VR apps on Steam right now. The second half of 2016 saw an 86 percent growth in monthly active users (against a small starting point.) The company says that 30 VR apps have made over $250,000 each from Steam. Still, that's a lot of apps making seriously insignificant revenues.

"We're optimistic. We think VR is going great. It's going in a way that's consistent with our expectations," says Newell. "We're also pretty comfortable with the idea that it will turn out to be a complete failure. If you don't try things that don't fail you probably aren't trying to do anything very interesting. So we hope that we'll find stuff that gamers will say is awesome and is a huge leap forward."
Somehow, I doubt that Mark Zuckerberg is equally comfortable. I have for some time been skeptical about VR, and last March I opined that VR based on mobile devices such as Samsung Gear VR would be more successful. They were, and it now appears that the real market in VR is for smartglasses, devices that can combine VR and AR capability and are untethered. I believe this is why Apple continues to profess interest in AR.
Tesla Issues Another Enhanced Autopilot Update
Tesla's (NASDAQ:TSLA) Enhanced Autopilot continues to receive software updates to restore basic Autopilot functions that were disabled when Tesla transitioned from Mobileye (NYSE:MBLY) to Nvidia's (NASDAQ:NVDA) Drive PX 2 hardware and an enhanced sensor suite.
Originally, Tesla represented that Enhanced Autopilot software would be rolled out by the end of December 2016, but I didn't really expect it to be that fast. I figured 3-4 months to complete the software from the October announcement.
Here we are in the 4th month and the roll-out is still not complete, but Tesla continues to make progress. A major component of Autopilot, Autosteer has been enabled for local roads and highways with the 17.5.36 update, reports Electrek.
The update allows self-steering on undivided "local roads" up to 35 mph and on divided highways up to the speed limit plus 5 mph. Other features from the previous gen Autopilot, such as Summon and Autopark remain to be delivered. Electrek reports that there is a new target to reach parity with first gen Autopilot next month.
Delivery of Enhanced Autopilot is a critical step to Full Self-driving Capability that Tesla offers based on the Nvidia hardware. Based on the delivery rate of Enhanced Autopilot features, we can probably expect Full Self-driving features to start arriving in the second half of the year. I continue to regard Full Self-driving as an important discriminator for Tesla, if it can deliver.
Disclosure: I am/we are long AAPL, NVDA.
I wrote this article myself, and it expresses my own opinions. I am not receiving compensation for it (other than from Seeking Alpha). I have no business relationship with any company whose stock is mentioned in this article.
Editor's Note: This article discusses one or more securities that do not trade on a major U.S. exchange. Please be aware of the risks associated with these stocks.