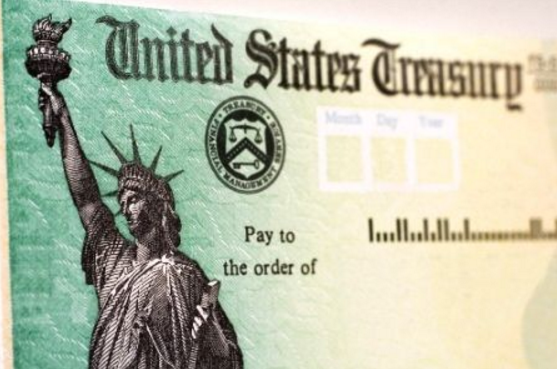 Thesis: I expect the 10-year to remain range-bound between 2.2%-2.8% through at least September mainly due to both inflationary and disinflationary forces competing against each other. Outside of the potential for rate hikes and increasing inflation, I don't foresee strong compelling forces that would cause Treasuries to sell off (or increase in value), leading to the idea of a spread trade.
Overview
The lack of volatility in the financial markets has been one of the more surprising developments over the past 2-3 months. Days in which we see intraday moves of more than 1% have been nearly non-existent.
If one expects higher volatility in the future, the typical solution is "safe haven" assets such as US Treasuries (NYSEARCA:IEF)(NYSEARCA:TLT) and precious metals, such as gold (NYSEARCA:GLD) and silver (NYSEARCA:SLV). On the same token, I only recommend US Treasuries at their current valuations - as directional investments - if one is bearish on inflation or if it's used as part of a pair trade that hedges out bond market risk.
Low-risk bonds are not ideal long-term "stow and forget" investments, with current 10-year Treasury yields producing only 30-50 bps in real yield. But at the same time, long-run economic prospects of the US are probably accurately measured at sub-2% real GDP growth, which makes riskier assets less alluring in relative terms if their prospective returns are muted going forward. Several disinflationary pressures also work against an extended sell off in bonds.
Shorting 10-year Treasuries (or correspondent Treasury proxies) may have made sense at 1.5% yield, but isn't as compelling at 2.5%. I expect Treasuries to trade flat to slightly down over the course of 2017. Inflation, and even if the Fed hikes rates once, would be the main element that gives Treasuries upside.
But at the same, risk premiums in the stock market are very low with the risk appetite currently being displayed and stocks making new highs on a regular basis. Accordingly, a rise in the 10-year from 2.4%-2.5% up to 2.8%+ creates a dilemma for equity market participants due to the further compression of the risk premium. This would cause bonds to become increasingly more attractive than equities, which could precipitate a sell-off in the latter.
My median fair value for the S&P 500 (NYSEARCA:SPY) comes to 1,870 (following the process described in posts such as these), for an overvaluation of 25% relative to the current ~2,350 figure. This is using a low-end historical equity risk premium ("ERP") of 4.1%. With years of low rates and quantitative easing, a lower ERP can be justified but ultimately it lies on each individual investor to ask him- or herself as to what a tolerable level of risk might be.
Equities are more volatile than bonds, especially those with very low risk. Thus, while stocks provide greater returns over time relative to "risk-free" assets, how much of a premium do investors require to take on this level of volatility? During bad times, such as the dot-com crash or the financial crisis, equity portfolios have lost close to 60% of their value. Anyone leveraged 2:1 would have wiped out completely.
The 1,870 figure would produce an equity risk premium of merely 3.15%. For those inquisitive as to the other assumptions used to calculate this, I'm using an annual earnings growth rate of 6.2% over the next five years, an earnings yield of 3.8%, dividend yield of 1.95%, risk-free rate (10-year Treasury) of 2.44%, cash payout ratio of 80% (sum of net share buybacks plus dividends), and a long-run growth rate of the economy of 1.8%.
Naturally, 3.15% is the lowest figure I've gotten in my time running this exercise, which I typically do just once per month. But I was curious given the recent run-up in February likely changed my 3.44% ERP calculated from nearly two weeks ago. Forward return expectations become lower as the market increases without any corresponding evidence of an underlying fundamental shift that justifies the repricing.
Refocusing back on the point, if the 10-year US Treasury were to ascend form its current value of 2.44% (as of the time I write this), to 2.80%+, we're looking at an ERP of 2.80% or less.
It's hard to ascertain whether investors are genuinely crazy enough to keep pumping capital into the stock market if the additional returns erode down to less 3% for an asset class as inherently volatile and high-risk as equities. My personal belief is that even though there is a high amount of greed in the market currently, there will come a point at which the risk/reward fundamentals become so skewed that the risk-taking behavior is likely to abate.
This is one reason why I believe the Fed will not hike three times in 2017. I think they'll remain behind the curve and recognize that three increases in 2017 are likely to put a lid on equity market valuations. Of course, earnings could pick up and start growing beyond my 6.2% year-over-year assumption, or management teams can keep paying out more than 80% of earnings back to shareholders to support these stretched valuations in the near-term. But I think the natural course of action is that if the 10-year does transcend beyond the ~2.8% plateau you're more likely to see a fall in equity prices rather than a continuation of the uptrend.
Trade Idea
I believe that a sufficient level of inflation and at least one Fed rate hike in 2017 will keep 10-year Treasury yields above 2.2%. At the same time, for the reason explained above, I believe a rise above 2.8% is probably unlikely as well. Or else the rise above 2.8% will be accompanied by a drop in the US equity markets due to unfavorable spread compression between riskless and risk assets IF earnings fail to materially pick up above their current levels.
Therefore, I am entered into a spread trade involving options on 10-year T-note futures that would produce a profit should the price fall within a range that produces a 2.2%-2.8% yield before the September 2017 expiry.
This is also possible to do with options on the 7-10 year Treasury bond fund , although it doesn't track the 10-year precisely (if that's the goal).
It would involve writing a September 103 call and writing a September 106 put (only approximate levels). Writing each contract would yield around $280-$290 in premium, or about $570 for the trade. One would expect to make money on this so long as IEF remained between 100 and 109, which represent the approximate breakeven points. Maximum return would be $268 for the trade. Cash is always needed on the side to buffer against the potential of it not working out.
One should always do his or her own due diligence and this should not be construed as an explicit trade recommendation.
Catalysts
This is a spread trade that is based on what you could say is the lack of a catalyst (market staying within a certain range), but in terms of reasons for why it will stay within the 2.2%-2.8% bounds, I provide the following:
1. Disinflationary forces
high government debt throughout the developed world, which limits future government spending
industrial overcapacity in China and India
China and their balance of payments issue, which has caused a depreciation of the yuan; this depreciation has appreciated other currencies in relative terms; currency appreciation is deflationary (same amount of money goes further)
consumption that's already been pulled forward from an elongated period of ultra-low rates
productive resource underutilization (e.g., oil)
2. Fed rate hikes limited to 1-2 25-basis point moves, rather than the three initially projected for 2017
3. Already sky-high valuations in the equity markets, wherein a rise in the 10-year to a high enough level can produce a correction in prices as discussed above
Risks
1. Inflation (or if inflation subsides to a degree where the 10-year falls below the specified 2.2%-2.8% range)
2. Economic growth and earnings growth surpassing expectations (puts upward pressure on both stocks and limits the appeal of Treasuries), or growth and earnings faltering and causing safe haven inflows, lowering yields.
3. It's normally only advisable to take this trade if you keep a portion of your portfolio in cash (such that the trade is covered). Given you're short gamma (i.e., short volatility) by writing options, this is just a way to make up to a few extra percent off cash lying otherwise dormant. In terms of portfolio construction, I think it's a generally a good idea to be long gamma due to the notion of limited downside and unlimited upside.
Disclosure: I/we have no positions in any stocks mentioned, and no plans to initiate any positions within the next 72 hours.
I wrote this article myself, and it expresses my own opinions. I am not receiving compensation for it (other than from Seeking Alpha). I have no business relationship with any company whose stock is mentioned in this article.
Additional disclosure: Long and short September 2017 US Treasury 10-year T-note futures in the fashion described in the article.