MLPs have done a whole lot of nothing the last two weeks, including a marginal total return this week. Oil hasn't moved much either, hovering just above $53/bbl for 5 straight weeks. The broad market continues to melt up, which hasn't hurt MLPs or oil prices. MLP specific newsflow did confirm 3 positive trends: (1) improving capital markets access, (2) improving regulatory backdrop for pipeline development, and (3) logical strategic transactions among MLPs (JVs, asset swaps, etc.).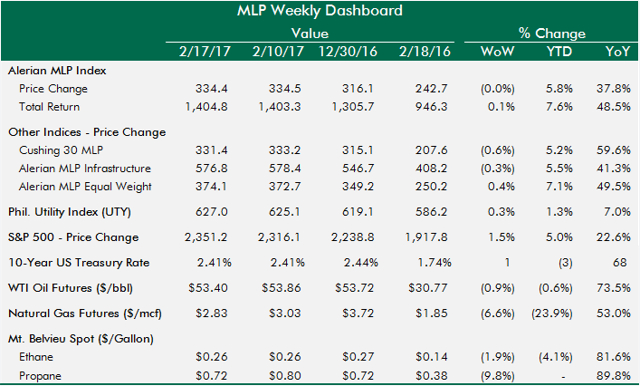 Unlike oil, natural gas has moved in the last few weeks…straight down. Natural gas prices are down 24% already this year. Natural gas pipeline approvals have continued and are great for their developers, but they also pull forward northeast natural gas supply, which doesn't help prices in the face of another warm winter. Propane has been supported by exports YTD, but dropped 10% this week.
Warm weather is bittersweet for us MLP investors living in areas that produce a lot of heating degree days (HDD). Sure, it's fun to take your kids for a catch outside in February in a T-shirt, but in the back of your mind, you're aware that for the greater good, having to dig yourself out to reach a car buried in snow would be better. Oh well, enjoy the weather and the holiday shortened week.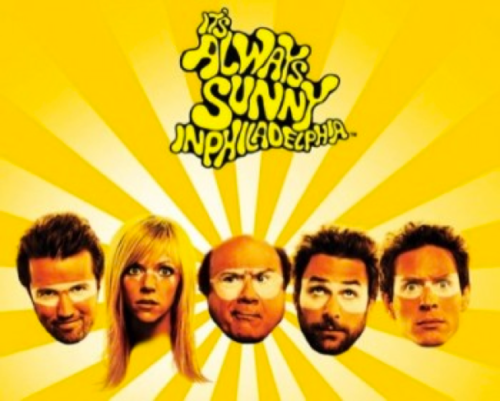 Winners & Losers
NBLX returned to its usual spot among the top 5 this week, while FGP can't seem to escape the bottom 5. Coal-related MLPs NRP and CNXC were the best performers overall. On the downside, SPH dropped 8.4% on persistent warm weather.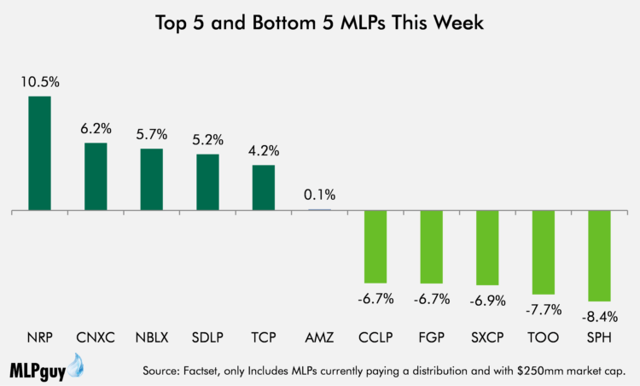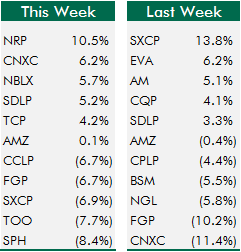 YTD Leaderboard
NBLX pulled further into the lead 1.5 months into 2017. Only one MLP is down more than 10% for the year so far, a far prettier picture than this time last year.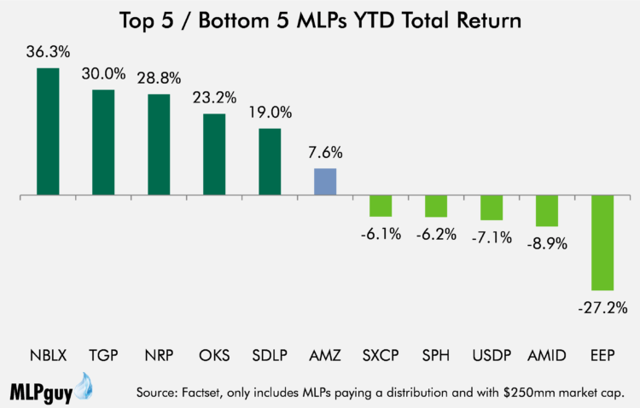 CNXC and KNOP jumped out of the bottom 5, replaced by SXCP and SPH, and AMID dropped to second to last.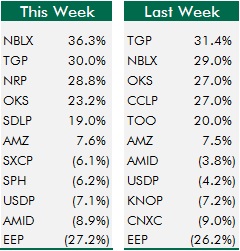 General Partners and Midstream Corporations: TEGP's Day in the Sun
GPs and midstream corps median return matched the MLP Index exactly this week, and the group continues to lag year to date. TEGP led the way following positive 4Q results and stout 2017 guidance (40%+ distribution growth). Cheniere (NYSEMKT:LNG) was the worst performer of the group, despite a business model designed to benefit from cheap domestic natural gas, and gas prices were certainly not up this week. ETE didn't have quite the positive reaction some would have expected from another pipeline approval this week, but it was among the winners.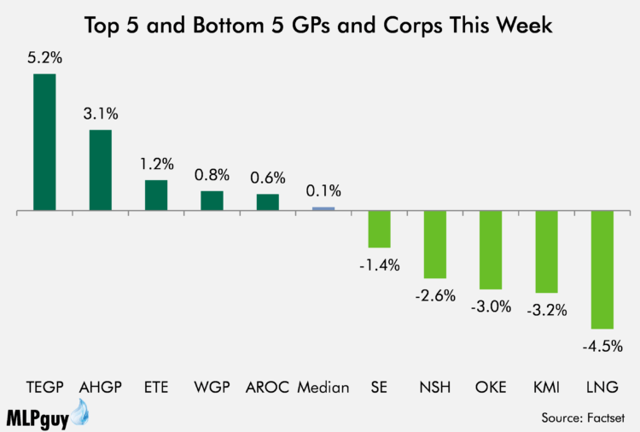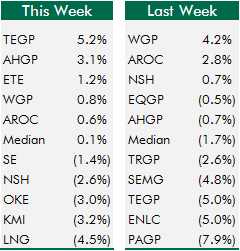 News of the MLP World
Capital markets continue to improve. Overnight offering discounts have been tighter overall, but still fairly wide for larger transactions with no use of proceeds besides reducing leverage. Also, the last high-profile MLP IPO remaining in the depleted backlog re-filed its prospectus and looks to be readying a launch soon.
In M&A, inter-sector M&A and joint ventures continue. This week it was a Permian JV between an upstart producer-backed MLP (NYSE:NBLX) and a large cap MLP with a large footprint (NYSE:PAA), whereas last week it was a Marcellus JV between an upstart producer-backed MLP (NYSE:AM) and a large cap MLP with a large footprint (NYSE:MPLX).
Finally, improving pipeline regulatory environment trend continues to play out. This week it was a final approval for Mariner East II and the denial of construction halt for DAPL.
Capital Markets
Growth Projects / M&A
Other