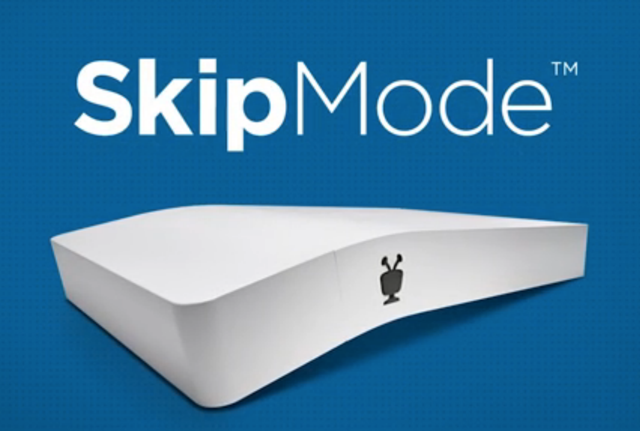 Well that captures it perfectly.
In the last couple of days, I spent good time going over TiVo (NASDAQ:TIVO). The reason was to establish whether TiVo is, or isn't, an obvious short idea. This article focuses on the 2 most important findings, along with how I think TiVo will react.
First Finding - The Rovi Side
The TiVo of today is the result of a marriage between Rovi and TiVo proper, which retained the TiVo name in spite of Rovi being the acquirer. As such, we have two disparate businesses brought together with the promise of significant ($100 million) cost synergies. Some of the cost synergies seem reasonable: TiVo and Rovi were both concentrating on generating patents roughly in the same space through intense R&D activities, so I guess a lot of R&D personnel are going to be shown the door.
The main earnings and cash flow generative activity at both TiVo and Rovi was IP licensing. When it came to Rovi, this seemed somewhat challenged due to the expiration of its licenses with Comcast (NASDAQ:CMCSA) and EchoStar (NASDAQ:SATS)/Dish Networks. This happened in Q1 and Q2 2016.
This expiration raised fears that the same could happen to the AT&T (NYSE:T) and Charter (NASDAQ:CHTR) licenses. However, those fears were misplaced as both renewed their licenses for long periods, while Dish also caved in later (after expiration). Only Comcast remained steadfast in not renewing its license, which is now leading to Rovi suing it.
Here, an important thing to observe is Rovi not only alleged Comcast was infringing on patents from the former licensing agreement, but also patents applied for and issued in the meantime. This is important, as we'll see later on.
Given these developments, the Rovi IP side of the business seems rather stable.
Second Finding - The TiVo Side
On the (former) TiVo side, though, there's something very relevant and curious. Relevant, because TiVo got/gets massive returns from it (~45% of revenues and arguably all the profitability of former TiVo). Curious, because the inherent risk used to deserve a separate section in TiVo's 10-Qs, but is no longer mentioned (other than a qualitative risk) in the (new) TiVo 10-K.
So what's this thing? Well, I am talking about licensing agreements with EchoStar, AT&T, Verizon (NYSE:VZ), and Cisco (NASDAQ:CSCO) and Google (NASDAQ:GOOG) (NASDAQ:GOOGL)/Motorola Mobility. These agreements end in 2018, and they were formerly depicted as follows in TiVo's 10-Qs:


Source: Former TiVo Q2 2016 10-Q
As we can see, even for the new TiVo (Rovi+TiVo), these are very significant numbers which will go away in 2018. They represent ~22% of revenues and nearly 40% of EBITDA going forward (before synergies, less if the synergies come to pass).
I call this a finding because this threat is still present for the combined company. Yet, it's now somewhat buried as the (new) TiVo 10-K no longer mentions it quantitatively; it only does so in qualitative terms (as a risk disclosure, reproduced below):
We generate a significant amount of revenue from our settlement agreements with DISH, AT&T and Verizon and our agreement with DIRECTV which expire in 2018, and if we are unable to renew or replace these revenues, our business would be harmed. In 2011, TiVo Solutions entered into a settlement and patent license agreement with DISH and in 2012 we entered into settlement and patent license agreements with AT&T and Verizon. The agreements with DISH, AT&T and Verizon will generate recurring revenues for us until 2018. We generate a significant amount of revenues as a result of these settlement and patent license agreements. If we are unable to renew or replace these revenues through similar or other business arrangements, our revenues would decline and our business would be harmed as a result.

Our contract for TiVo service and software with DIRECTV, which was acquired by AT&T, expires on February 15, 2018. We cannot assure you that our license agreement with DIRECTV will be renewed on terms acceptable to us or at all. If we are unable to replace the revenue associated with this agreement through similar or other business arrangements, our revenues and profit margins would decline and our business would be harmed as a result. While it is our intent to renew both our DIRECTV and AT&T agreements, as a result of AT&T's acquisition of DIRECTV, the timing and structure of such renewals with AT&T/DIRECTV could have a negative impact on our future revenues. We also cannot assure you that these license agreements will be renewed. Additionally, we may become involved in litigation with these licensees in connection with attempting to negotiate new agreements. The existence and/or outcome of such litigation could harm our business.
A short thesis on the (new) TiVo would thus most likely rely on this impending sword of Damocles. It's important to notice that TiVo trades for ~9.5x-13.5x EV/EBITDA (9.5x if synergies are fully attained, 13.5x if not). This doesn't really discount the possible loss of this large slice of revenues and EBITDA.
What I Think TiVo Will Try To Do
However, there's a counter to the short thesis. Remember what I said about Comcast's litigation? "Rovi" isn't just alleging the infringement of the original patents, which led to the first licensing pact, but also of new patents.
I think the (new) TiVo is about to pull the same stunt on these 2018 licensing pacts. While these licensing pacts were originally based on patents TiVo got early on (1999), for sure TiVo will have added some patents to those in the meantime. TiVo will thus try to renew the licensing pacts based on there being new IP still requiring licenses. Indeed, Rovi might even have had an incentive to try this with TiVo, given how so successful it was in keeping its own licensees in line.
I don't know who will prevail in such a fight. However, the short thesis would be based on the certainty of those revenues and cash sources going away. If TiVo is going to try to pull this stunt then:
Some licensees might cave early, like it happened with Rovi, instantly putting a large hole on the thesis.
Some others might go to court, like with Comcast.
My own take is that TiVo is now some sort of more sophisticated patent troll. But still, since the short thesis is so reliant on certainty, the thought that TiVo is going this road weakens it a lot. Plus, of course, this is a 2018 event, 2 years away.
Conclusion
There's good reason to be fearful of the (new) TiVo, since a large slice of its cash generation ability rests on TiVo licenses, which expire at the end of 2018. However, the short thesis requires that these licenses go away on schedule, and it is my opinion that TiVo will try to pull the same stunt, which worked with the Rovi side of things.
As a result, I think TiVo is something of a stock to avoid, but not an entirely clear short thesis.
Disclosure: I/we have no positions in any stocks mentioned, and no plans to initiate any positions within the next 72 hours.
I wrote this article myself, and it expresses my own opinions. I am not receiving compensation for it (other than from Seeking Alpha). I have no business relationship with any company whose stock is mentioned in this article.