The terms "safe" and "bubble" are probably two of the most overused, yet non-defined words you will find as part of today's investment vernacular. On the surface, their meanings are essentially antonyms. The latter synonymous with a sell or bearish analysis, the former, a more bullish take.
While I'd argue that the "bubble" blowers (so to speak) in the income investing arena have lost a lot of credibility given their propensity to cry wolf over the past near-decade, the concept of "safe" seems to have also picked up a lot of steam as of late. That, by itself, should have you concerned.
On the surface, regardless of one's personal definition of what constitutes "safe," I personally find it paradoxical that safe is ever used in conjunction with any income equity. If one wants to say that an FDIC-insured cash account is safe or an AAA-rated corporate bond is pretty safe, I'd buy into that.
Dividend Growth Safety
Whatever your personal view towards safety, there seems to be a belief that a dividend growth stock with a long track record of paying rising dividends constitutes low risk, perhaps even safety, relatively speaking. This would be as compared to a company with less of a dividend paying track record or one with a history of freezes, cuts, or eliminations.
I'd agree that DG is probably one of the "safer" equity strategies investors employ. How safe DG is compared to money markets and AAA bonds I guess is somewhat subjective.
As I've noted in the past, one of the problems I personally have with a pure DG mindset is that dividend growth, in and of itself, should be looked at in most cases as a lagging indicator. When a dividend hike decision is reached, it is typically reflective of current balance sheet characteristics, cash on hand and recent corporate performance.
You're not likely to hear a company say that it is increasing its dividend 10% this year because earnings will rise 10% this year. Although a dividend announcement might also include reference to "confidence in the future."
My pet example for deceptive dividend growth is Procter & Gamble (NYSE:PG). Despite its reputation for being the dividend investor's dividend company, I'd argue that PG has sunk to pretty low depths in terms of current investment margin of safety.
Its payout ratio is high, its revenue growth low and its valuation is in excess of a 20 multiple. Management has put itself in a corner with its liberal dividend decisions during the past decade. Of course PG is not going out of business overnight, which might be pointed to as "one in the safety column" for the company.
But that's a questionable principal motivation for wanting to hold a stock, and not a particularly savvy one over the past several years. I'd also argue that viewing stocks as "forever" positions is passe and perhaps even foolish in this dynamic economic era. Economies change. Once upon a time an investor's income portfolio could be dominated by banks, consumer products, integrated oils, utilities and transport stocks. Today, that would represent a somewhat underdiversified portfolio, only partially representative of what is occurring in today's economy.
Instead of PG - The Not-So-Safe-Side of Safety
While this is certainly a cherry-picked example, if an investor had opted for Home Depot (NYSE:HD) at the beginning of 2010 instead of P&G, what would the difference have been? Let's take a look.

Despite the fact that Home Depot and PG had similar yields at the beginning of 2010 and probably similar looking risk profiles, the investor in HD is in a much, much better place today than the PG investor - with a BDC or mREIT-like yield on cost and 350% more capital.
Even if the investor had opted for an index like SPY, they'd have 70% more capital and almost similar YOC (4.05%) despite starting with a lower yield (1.95%) in 2010. If a more aggressive index like IJR (small-cap) was opted for, they'd be looking currently at 6% YOC after a 1.92% start and 150% more capital.
The bottom line here is if an index is generating much more attractive dividend growth and capital appreciation over time, is owning something "safe" like PG still in your best interest?
Of course this is all backward looking in nature. To maximize risk-adjusted dividend growth, the investor should seek attractive YOC in the future, minimally in line with what no-brainer diversified equity investments like indexes produce.
Seeking out higher-yielding investments is fine, but if growth is slack your income capture may actually suffer over the long term.
It has been argued by some that benchmarking may be unnecessary for dividend growth investors. And that well may be the case. If one has enough money or an already desired level of income, spending hours developing or pondering strategy may be fruitless.
On the other hand, if you are in a position where your money needs to work harder for you, failure to benchmark may leave you thinking that your strategy has been more fruitful than it has actually been.
Think Secularly, Not Historically
If you are going to be a dividend stock picker, you should have vision towards investing in trends of the future, not necessarily in what has worked in the past. Be strategic about what you own, and if you have a bit more risk tolerance, consider sector overweighting. Think about alternative energy yieldcos like wind farm owner Pattern Energy (NASDAQ:PEGI) instead of integrated oil companies like Exxon (NYSE:XOM).
Think about the trend toward consumer discretionary travel and thrill experiences rather than possessions. This would include cruise lines like Royal Caribbean (NYSE:RCL) and theme park operators like Six Flags (NYSE:SIX), which is gearing up for future revenues in China. Further on the travel theme, airlines continue to perform well in a low-petroleum price environment.
I was scolded some time ago by a commenter with my recommendation of Southwest Airlines (NYSE:LUV), which, given persistent low oil, I thought was a better idea than Exxon. That seems to be playing out rather nicely. I continue to pound the table on Air Lease (NYSE:AL) and to a lesser extent, Aircastle (NYSE:AYR), which trade and rent newer model, mostly narrow body aircraft to lines around the globe.
I also think the domestic secular trend towards renting and not owning primary residence is in the middle innings right now. This should benefit landlords like MAA, which I see as unjustifiably discounted relative to other multi-family dwelling REITs. Parallel to this are self-storage REITs, which are also benefiting from the trend towards simpler, smaller space living.
Whirlpool (NYSE:WHR), which has turned into a nice DG story, is another housing-related idea as is Masco (NYSE:MAS), which isn't as cheap, but has a great balance sheet and room to raise the dividend.
Sticking with real estate, the growth story at Apogee (NASDAQ:APOG), which provides CRE glass solutions, has a long runway in my view. One that flies under the radar in the HC space is Alexandria RE Equities (NYSE:ARE), which leases to pharmaceutical, biotech and other life science players.
While technology does not seem to be a meaningful portion of most DG portfolios, I think dividend investors need to be including it more and more. And not just the usual "old-tech" players. I like DuPont Fabros (NYSE:DFT), which like other data center operators, seems to be sitting somewhat at the nerve center of a future "Jetsons" like economy and society.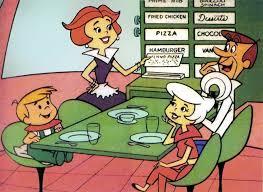 Of course, as you develop a shopping list of what looks good on a secular basis, if you don't have a disciplined or consistent buy or valuation methodology, you might as well let Rosie the Robot do your investing for you.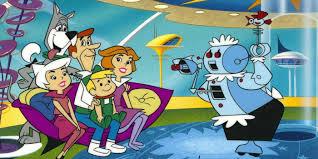 Strategy Session
Though not necessarily wanting to rain on the Trump rally, I'd see things as getting pretty long in the tooth in equity land. We're up about 25% (S&P 500) from this time last year and 13% since he pulled off the Election Day upset. At this rate we'll be at about DOW 80,000 by the time he leaves office.
So this would probably be a good time to reassess your commitment to slower-growing, widows and orphans type stocks that may be dragging your dividend growth performance down. I'd say that selective near-the-money option selling might be a good idea as well with some of the stocks you are willing to part ways with.
This is not to say that you should eliminate such exposure in a portfolio. Clearly, a well-diversified portfolio will include higher-yielding slower growing equity as well as faster growing, lower yielding names. It's up to you to decide how much of each may be appropriate for either the income that you need or the growth that you seek.
Still, trying to call a market top is like trying to catch a falling knife. You might get lucky now and again, but more times than not, you're probably going to sustain an injury. For that reason, I'd probably shy away from a huge cash raise, especially for those dependent on a fully-invested income stream. At the same time, however, you need to take a hard look in the mirror if you're looking to invest a monumental amount at these levels.
Without much indication that the dribble of tightening the Fed has done the past 15 months is having deleterious economic impact, the odds of a Spring move appear to be increasing. Although don't tell that to the bond market, which seems to be saying that a wait-and-see approach may be preferable. My personal view is that central bankers are underestimating fundamental weakness and potential impact of the rampant polarity (economic, political and social) that is starting to demonstrably divide our nation.
For now, stock investors seem to be taking this all in stride with a glass is half full attitude. I have no issue with cautious optimism, but don't let a feel good market prevent you from thinking realistically about not-so-positive outcomes or black swan market events. Further, be careful about how much value you place on past dividend performance value. Reliance on the past may be a riskier move than attempting to project the future.
If you enjoyed this article, please "Follow" me to receive dashboard and real-time notification when I publish an article related to dividend stocks, new off-the-beaten-path dividend ideas, bonds, CEFs, interest rates, REITS and the current and forward macroeconomic environment.
Disclosure: I am/we are long AL,APOG,AYR,DFT,HD,IJR,MAA,MAS,PEGI,RCL,SIX,WHR,XOM.
I wrote this article myself, and it expresses my own opinions. I am not receiving compensation for it (other than from Seeking Alpha). I have no business relationship with any company whose stock is mentioned in this article.
Additional disclosure: Disclaimer: The above should not be considered or construed as individualized or specific investment advice. Do your own research and consult a professional, if necessary, before making investment decisions.