Stocks discussed on the Lightning Round segment of Jim Cramer's Mad Money Program, Wednesday, February 22.
Bullish Calls
Western Digital (NYSE:WDC): "I really have to tell you I don't think we are at peak margins. I know Western Digital has come in. Actually I am a buyer of Western Digital here. My charitable trust is thinking about buying it."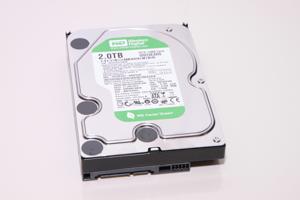 MetLife (NYSE:MET): The stock is not coming down despite downgrade. Book partial profits and let the rest run.
Incyte Corporation (NASDAQ:INCY): It has a great pipeline and makes a lot of money. It's an undervalued stock.
Freeport-McMoRan (NYSE:FCX): "It was looking great before this Indonesian deal, but I think you're fine."
Skyworks Solutions (NASDAQ:SWKS): They are having a great year. Stay long.
Advanced Micro Devices (NASDAQ:AMD): It's a good play on PCs. Cramer likes Micron Technology (NASDAQ:MU) as well.
Neutral Call
HCA Holdings (NYSE:HCA): It should come down due to repeal of Obamacare but it isn't. Cramer doesn't want to buy or sell it.
Bearish Calls
Huntington Bancshares (NASDAQ:HBAN): KeyCorp (NYSE:KEY) is the stock to buy when it comes to Ohio banks.
Exelixis (NASDAQ:EXEL): The stock is good but it has run up a lot. It cannot be bought at these levels.
Boston Beer (NYSE:SAM): No. Cramer likes Constellation Brands.
Gilead Sciences (NASDAQ:GILD): They have to do something with their cash. It's a value trap.
::::::::::::::::::::::::::::::::::::::::::::::::::::::::::::::::::::
Jim Cramer's Action Alerts PLUS: Check out Cramer's multi-million dollar charitable trust portfolio and uncover the stocks he thinks could be HUGE winners. Start your FREE 14-day trial now!
Get Cramer's Picks by email - it's free and takes only a few seconds to sign up.