Stocks discussed on the in-depth session of Jim Cramer's Mad Money TV Program, Wednesday, February 22.

The market has been rallying since November and a selloff is inevitable at some point. However, stocks are running because they are undervalued. "Companies keep beating the earnings estimates and raising their forecasts, rendering the current price-to-earnings multiples pretty much worthless," said Cramer. If the companies keep beating earnings, then the market is cheaper than investors think.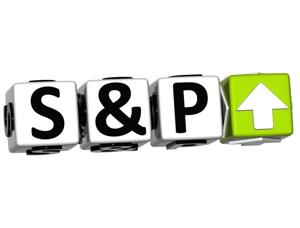 Cramer pointed to earnings from Home Depot (NYSE:HD), Wal-Mart (NYSE:WMT) and 3M (NYSE:MMM). These stocks looked expensive going into the quarter but they beat numbers that will prompt analysts to raise their estimates. The same applies to Cisco (NASDAQ:CSCO) which is trading at only 14 times earnings and Visa (NYSE:V) which had a great quarter and accelerated earnings.
The market is not just about the earnings. Nelson Peltz's Trian Partners took a stake in Procter & Gamble (NYSE:PG) to prompt the management to cut costs. Carl Icahn took a stake in Bristol-Myers (NYSE:BMY) after the company faced trouble with its anti-cancer franchise Opdivo and lost market cap.
"Every time you want to give up on a stock, any stock, something good seems to happen. While the stock market certainly seems expensive, individual companies can often turn out to be quite cheap given better-than-expected earnings, potential takeouts or the possibility down the road of a better tax regime," concluded Cramer.
CEO interview - Six Flags (NYSE:SIX)
Six Flags is the largest regional theme park operator in the world. It has 19 theme parks in North America and it plans to open more overseas, including China. The company's stock gained 15% last year. Cramer interviewed CEO John Duffey to find out what lies ahead.
Duffey said that the company is headed in the right direction. "The strategy that we have had in place has been a strategy that we have had in place really for the last 6 years is working. And that's a strategy of continuing to grow our attendance through our season pass penetration, migrating our single-day tickets over to single pass and that has been very successful," he added.
The company is expanding events like FrightFest and adding new events for this year's Mardi Gras celebration. They have been innovating and are the first to add virtual reality to rollercoasters. New rides attract visitors to parks and add to capacity as well.
Duffey believes that the US cannot support more theme parks but expanding overseas is an opportunity.
What does Silicon Valley love?
After spending the week in San Francisco and interviewing CEOs Cramer shared his experience.
He was wrong in thinking that Facebook (NASDAQ:FB) is the company everyone would love, but it was in fact Amazon (NASDAQ:AMZN). Many companies are using social, mobile, cloud, machine learning and artificial intelligence to stay ahead of Amazon or match competition.
There was less interest about Snap's (NYSE:SNAP) IPO as the feedback was negative comparing it to Instagram's stories, a copycat product that slowed its growth. Many executives think that the Snap IPO could be a bust or shares will be sold in small amounts. It is viewed as a second-rate Facebook. "I detected strong jealousy, however, about Facebook's ability to hire the best people in the valley," said Cramer.
The love for Alphabet (NASDAQ:GOOG)(NASDAQ:GOOGL) is universal. Executives admire the company's advertising model and their foray into internet fiber which has become a source for lucrative traffic. "Alphabet barely gets any respect for this business. The negative research on the company barely mentions this treasure trove of payback, and I think the story is still in its early innings," said Cramer.
Their autonomous driving business called Waymo could dominate the business soon. This is not factored into estimates of the company.
Cramer heard nothing about Twitter (NYSE:TWTR) as everyone seemed to believe that the board wasn't engaged or it would force part-time CEO Jack Dorsey to run either Twitter or Square (NYSE:SQ). There is not enough time for him to run both companies efficiently.
"Amazon, oddly, is the most worshiped of the entire flock, incredibly ironic given it isn't even located there," said Cramer.
CEO interview - Tellurian (NASDAQ:TELL)
Investors might think that natural gas will struggle due to warm winters but Tellurian co-founder and Chairman Charif Souki thinks differently. Cramer interviewed Charif Souki to hear his take on natural gas.
Souki said that the US has 100 years worth of natural gas reserves. The problem is that there isn't enough infrastructure. Even after doubling capacity, the US will still export a fraction of the world demand.
Tellurian acquired Magellan Petroleum in a deal that took the company public. They are in the process of building a LNG facility costing $12B which will have capacity to export 26M tons of LNG per year.
"The key thing is we are going to grow at our own pace. We are not going to worry about what everybody else is doing. And we have a formula that has worked in the past," said Souki when asked about competition. Their take is to work with suppliers to cut time and cost. Another element is to pay employees well based on performance to produce results.
Souki isn't worried about raising money for the facility. "I've done it once when I had debt and I was in a hole, and this time I have a great advantage. I have no debt; I am starting with a fresh slate. And it's not that hard. Plus we have our experience behind us and our track record behind us," he added.
Home Depot
Cramer was impressed with Home Depot's earnings as its same-store sales grew 7.1% and they announced a stock buyback program. There was growth in all categories and the company is gaining market share in appliances categories.
Home Depot management sees strength in housing as a driving factor which CFO Carol Tome called the cumulative wealth effect of home price appreciation. Since 2011, home equity is up 108%. "That is what is driving some of the shift toward spending that Home Depot is capturing," said Cramer.
Home Depot will not be affected by the death of the mall as it is not located in malls nor does it sell apparel or fashion items. They have a lot of growth ahead.
Viewer calls taken by Cramer
Southern Copper (NYSE:SCCO): It looks like an inexpensive stock. As long as portfolio is diversified, it's okay to buy.
Carlyle Group (NASDAQ:CG): It's a buy at $16.
Yahoo (YHOO): Sell them. "You're done."
United Parcel Service (NYSE:UPS): They have to spend more for growth that will keep PE under pressure.
::::::::::::::::::::::::::::::::::::::::::::::::::::::::::::::::::::
Jim Cramer's Action Alerts PLUS: Check out Cramer's multi-million dollar charitable trust portfolio and uncover the stocks he thinks could be HUGE winners. Start your FREE 14-day trial now!
Get Cramer's Picks by email - it's free and takes only a few seconds to sign up.
Editor's Note: This article covers one or more stocks trading at less than $1 per share and/or with less than a $100 million market cap. Please be aware of the risks associated with these stocks.