When I was in middle school, I loved going over my friend's house to play the popular video games, Mortal Kombat II and Street Fighter 2. My favorite warrior when playing Street Fighter 2 was Sagat for his trademark "Tiger Uppercut". This morning, we learned that GNC Holding Inc.'s (NYSE:GNC) interim CEO, Robert Moran, landed a Tiger Uppercut squarely on the chin of the Master of the Universe hedge fund shorts. Per the SEC 4 form filing, we learned that Robert Moran purchased 592,259 shares of GNC, which equates to roughly a $5 million dollar open market purchase.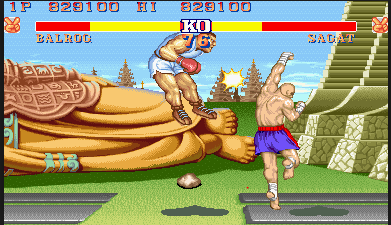 Here is a copy of Mr. Moran's purchase.

Source: Fidelity
Director, Michael Hines, purchased 125,000 shares, investing nearly $1 million.

Source: Fidelity
Short Interest
I would like to remind readers that as of January 31, 2017, there were 15.47 million shares short GNC. After the bell on February 27, 2017, we will gain access to the February 15, 2017 short interest data.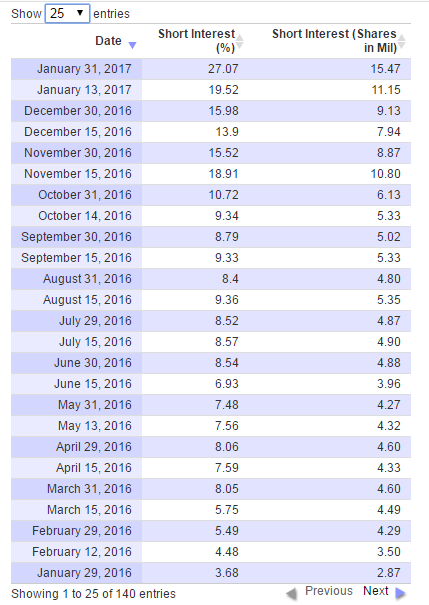 Source: Guru Focus
Technicals
Incidentally, given my elementary understanding of technical analysis, it appears, at least to this novice, that GNC's RSI has decisively turned up. Perhaps, we can tap the collective wisdom of the Seeking Alpha crowd to give us a more sophisticated read of GNC's technicals.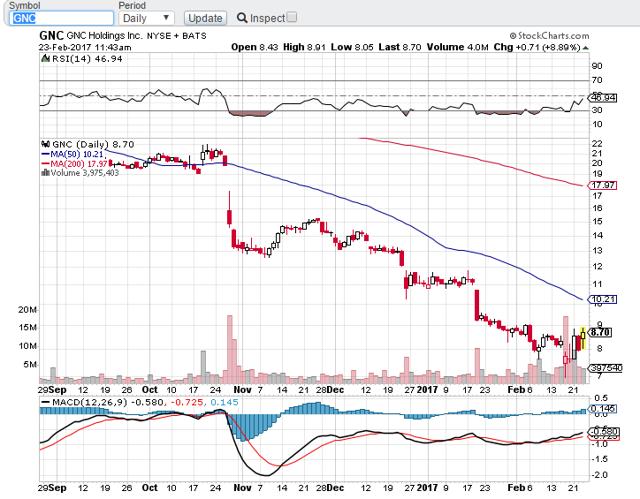 As of February 15, 2017, we received an updated institutional holders list for GNC. Not surprisingly, Fidelity, a long time holder, largely maintained its leading position.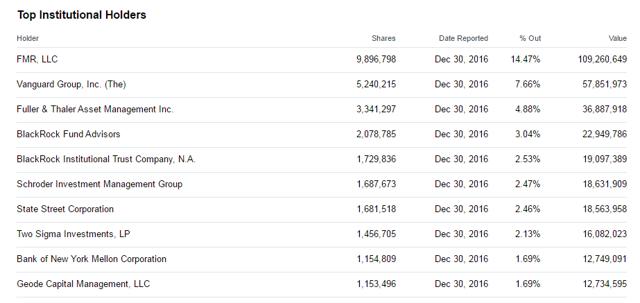 Source: Yahoo Finance
In other news, my friend who co-manages a few vanilla mutual funds in NYC, notified me that my Ulta Beauty vs. GNC write up published on 2/21/2017 at 8:30am, exclusively on SA, was partially attributed to GNC's big Tuesday up day, on nearly 8.9 million shares. It is kind of cool that your author, who is a moonlight writer, got his article picked up by Bloomberg and its institutional distribution terminal network.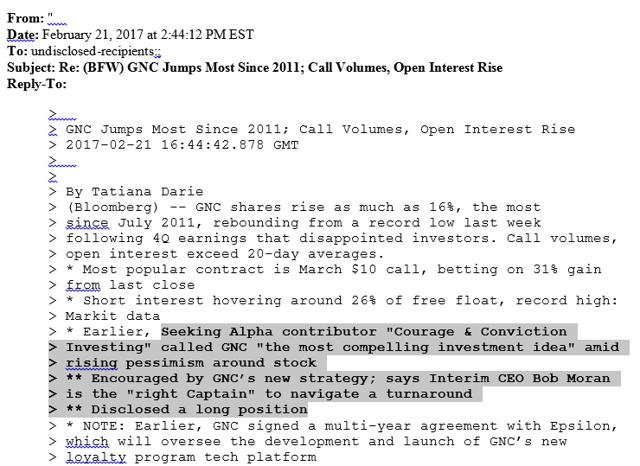 Takeaway
As I said many times, I am a big fan of Robert Moran. I read all three of this conference calls three or four times, and they expressed to me his intellect, wisdom, and brilliant retail industry experience. His bold strategy and candor were the only reason I decided to go out on such a limb and attach my wagon to his star. Given the news, we added a few more shares at $8.50, as this was another intangible crumb on the trail of clues I have been acquiring to support my analyses and intuition. Over the coming weeks, I expect an epic battle to be hard fought in the trenches, as the Masters of the Universe, who generally tend to be strong willed, and have many, many arrows in their quiver will try to fade this move. However, I strive to practice the dark art of independent thinking, and I am happy to be woefully underestimated by the hedge funds community as some fool that is simply misguided and wrong. The plot thickens.
And once again, bravo to Mr. Moran for landing a nice "Tiger Uppercut" that will at least knock the shorts back onto the ropes. And finally, this is bet is now about 15% of our portfolio and has reached the upper limits of our risk tolerance. I urge readers to only bet capital that is considered speculative and please size your positions accordingly.
Disclosure: I am/we are long GNC.
I wrote this article myself, and it expresses my own opinions. I am not receiving compensation for it (other than from Seeking Alpha). I have no business relationship with any company whose stock is mentioned in this article.