Welcome to the Pink issue of M&A Daily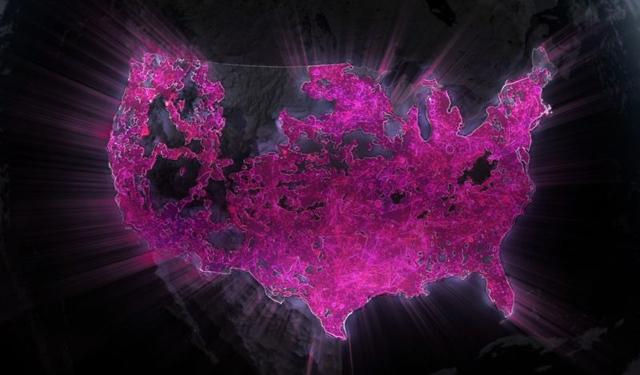 T-Mobile
Obama's FCC chief made it clear that he would oppose any deal that would reduce the number of national wireless providers from four to three. Things have changed. When asked if he would allow a Sprint (NYSE:S) deal with T-Mobile (NASDAQ:TMUS), the new FCC Chairman, Ajit Pai, said that,
I can't forecast how I would view market structure in the context of a proposed transaction, but what I can say is the marketplace right now is extremely competitive... We'd have to look at a particular transaction and the particular facts in order to make a determination, but at the end of the day, our goal is to meet the public interest.
Not a "yes," but not a "no" either. Pai went on to say that, in general, he favors light touch regulation. Sprint's biggest hurdle may no longer be the FCC, but alternative T-Mobile suitors such as Dish (NASDAQ:DISH).
Syngenta
ChemChina extended the tender offer for Syngenta (NYSE:SYT) to April 28. The $11.28 arb spread offers a 74% IRR if the deal closes by May.
Broadcom
ARRIS (NASDAQ:ARRS) is buying Brocade's (NASDAQ:BRCD) Ruckus Wireless and ICX Switch units. The deal is contingent on Broadcom (NASDAQ:AVGO) closing its acquisition of Brocade.
Seventy Seven
Patterson-UTI (NASDAQ:PTEN) and Seventy Seven (NASDAQ:SVNT) set February 22 as the record date for their deal's shareholder votes.
CLARCOR
CLARCOR (NYSE:CLC) shareholders voted today on their acquisition by Parker-Hannifin (NYSE:PH).
Lumos
The definitive merger agreement was filed for the EQT acquisition of Lumos (NASDAQ:LMOS).
Pacific Continental
Today is the regulatory filing deadline for the Columbia Banking (NASDAQ:COLB) acquisition of Pacific Continental (NASDAQ:PCBK).
Westar
The Missouri PSC ordered Great Plains (NYSE:GXP) to file an application by March 4 seeking approval of the acquisition of Westar (NYSE:WR). The $7.02 arb spread offers a 49% IRR if the deal closes by June. More to come in future editions of M&A Daily…
Done deal(s).
Elsewhere on Seeking Alpha
Beyond Seeking Alpha
Disclosure: I am/we are long WR, SYT, TMUS, DISH.
I wrote this article myself, and it expresses my own opinions. I am not receiving compensation for it (other than from Seeking Alpha). I have no business relationship with any company whose stock is mentioned in this article.
Additional disclosure: Chris DeMuth Jr and Andrew Walker are portfolio managers at Rangeley Capital. We invest with a margin of safety by buying securities at discounts to their intrinsic value and unlocking that value through corporate events. To maximize returns for our investors, we reserve the right to make investment decisions regarding any security without notification except where notification is required by law. This post may contain affiliate links, consistent with the disclosure in such links. We manage diversified portfolios with a multi-year time horizon. Positions disclosed in articles may vary in sizing, hedges, and place within the capital structure. Disclosed ideas are related to a specific price, value, and time. If any of these attributes change, then the position might change (and probably will).