With the kickoff of Q1 earnings and CES, January was a busy month for the world of IoT. Here's our take on the events over last month, as it pertains to the following:
Earnings Reports
M&A and Investments
Partnerships
Companies You Should Be Watching
Private Market Funding
Earnings Reports
In the month of January, 60 domestic companies mentioned the Internet of Things in their earnings calls, which is a 20% year-over-year increase from January 2016. The most mentions of IoT was 30x, by M2M hardware provider Lantronix (NASDAQ: LTRX). We recommend buying the stock of this under covered IoT networking hardware OEM after they reported revenue and earnings above expectations, and this company has no debt, $6.7mm in cash, and trades at 0.5x TTM ev/s.
Skyworks (NASDAQ: SWKS): The RF chipmaker that's been wildly success with their partnerships with Apple (NASDAQ:AAPL) (~40% of revenues), repeatedly cited their diversification into IoT as the path for future growth. Given the slowing of phone shipments and a clean balance sheet of $1B in cash and no debt, we're looking for Skyworks to continue this growth trajectory with a move into IoT via acquisitions and investments.
PTC Inc. (NASDAQ: PTC): The owner of ThingWorx, noted their record bookings momentum being created by a diverse set of IoT applications, such as augmented reality, the connected car, and industrial IoT. We believe the IoT segment at PTC could be much larger than its current focus in Service Lifecycle Management (SLM), and this first-mover ecosystem will likely become a takeover target for the likes of GE, Siemens and other major industrials.
Verizon (NYSE: VZ): Verizon saw a 60% increase in IoT revenue in their quarter, and a continued focus of acquisitive strategy in the internet of things and telematics space. The stock was hammered on earnings due to market share losses and a premium data plan that's been tough to defend against Sprint and T-Mobile. Even though this move into telematics is compelling, the competition in both wireless and wireline for a company trading in-line with peers 7.4x ev/EBITDA has us on the sidelines.
eBay (NASDAQ: EBAY): eBay cited an early entrance into IoT via distributed commerce as a key initiative on their earnings call. The company is in the midst of a major turnaround strategy, and their major initiative, structured data for improving customer experience, is based on anticipating attractive products for consumers and improving the buying experience through AI and distributed commerce. It trades at the low end of peers, with a 9.4x ev/EBITDA versus the group average of 11x, but we're waiting to see management execute on these new technology initiatives before getting optimistic.
Intel (NASDAQ: INTC): Intel posted $726mm IoT revenue, up 16% y/y driven by strength in their retail and industrial segments. However, Data Center sales once again missed their mid-teens growth target, and although the quarterly PC trends were better than expected, Intel's current product landscape is becoming increasingly challenging. We think it leaves more room for downside than up at this point.
Honeywell (NYSE: HON): Mentioned their partnership with Intel for retail IoT as their first venture outside their focus of industrial IoT. It was a fitting, above expectations call for CEO Dave Cote's last quarter after 15 years at the helm. We believe the combination of Honeywell's focus on user experience, industrial IoT and a PE of 20x versus peers at 22.3x, makes for a bright future.
M&A and Investments:
Cisco (NASDAQ: CSCO): Cisco began the month with the loss of their IoT leader, Tony Shakib, to Microsoft (NASDAQ: MSFT), and they finished with the purchase AppDynamics for 18x revenues at $3.7B, the fifth +$1B acquisition in the past four years.
Why? AppDynamics makes application management software, allowing customers to monitor their mobile apps in real time.
Competition? New Relic (NYSE: NEWR) competes directly with AppDynamics and IPO'd in late 2014, but due to growing operating losses (~$62mm TTM oploss, still only one-third the losses of AppDynamics) the stock's up only 10% since going public, and 14% of which occurred since Cisco's acquisition. If you believe this market's only big enough for two players, NEWR trades at 9x TTM price to revs, roughly half the valuation Cisco paid, and implies a 90% upside to the stock. If you're a disciplined investor, this thesis should make you cringe. A more detailed take can be found here.
General Electric (NYSE: GE): GE completed their acquisition of ServiceMax for $915mm, which will enable GE to automate the servicing of heavy-duty machinery from the cloud and continues their path away from manufacturing and into software. Shortly after, the company reported a mixed earnings report, citing strength in their power and renewable energy business. The stock caved on the report, as investor optimism towards POTUS spending plans for infrastructure was overshadowed by the funding cuts over the revenue anchors of renewable energy.
Hewlett Packard Enterprises (NYSE: HPE): HPE has made two previous attempts at entering the world of hyper-convergence, and CEO Meg Whitman has been publicly declaring a (mostly non-existent) rivalry between her company and industry leader, Nutanix. This month, HPE decided to give up on building and acquired Simplivity for $650mm.
Is that expensive? Financials were not disclosed, but given the most recent round for Simplivity claimed a $1B valuation, the core investors Kleiner Perkins Caufield & Byers, Accel Partners, Meritech, and Charles River Ventures wouldn't say so.
What is hyper-converged infrastructure? It's the next step of converged infrastructure, where a vendor had previously provided a preconfigured bundle of software and hardware for storage, networking and computing and a hyper-converged offering offers a single, software defined version of that bundle for a much simpler model.
Partnerships
Nvidia (NASDAQ: NVDA) the visual computing and GPU provider partnered with Audi to build a self-driving car, and promises to be in production by 2020. Later in the month, NVDA also partnered with Mercedes, setting expectations for a vehicle release in the next 12 months. This brings their total partnerships with vehicle manufacturers to 22. And they're also working on connected trucks.
The Companies You Should Be Watching

For value investors: NVE Corp (NASDAQ: NVEC) is a spintronics device manufacturer with a 5.24% dividend yield, 47% NET margins, no debt, $92mm in cash, a vast portfolio of IP, and an incredibly disciplined management team that's breaking into the IoT.
What's spintronics? These are solid state magnetic sensors with high sensitivity, lower power consumption, wide bandwidth and CMOS capability. In conventional electronics, an electron charge is used for manipulation, storage and transfer of information, but by manipulating electron spin, instead of charging the electrons, there is a major benefit of speed that requires far less heat and power, and it can take place at smaller scales.
What are the applications? NVE is historically known for their relationships with medical device leaders like Medtronic (NYSE: MDT) and St. Jude (NYSE: STJ), but their expertise in factory automation, specifically for energy management, has been a focus and revenue generator long before the terminology was mainstream. Foodborne pathogen detection and eventually spin torque MRAM are other markets to look forward to. Bigger picture, these sensors and isolators can be used in almost any IoT application requiring data measurement, and management picks these verticals very carefully.
Is it too late to invest? No. NVEC trades at 22x TTM price to earnings after netting out their $18.22 cash per share and 5.24% dividend yield, with the kicker of a deep IP portfolio protecting the next generation of sensor technology. We recommend buying this stock and putting it away for a long time.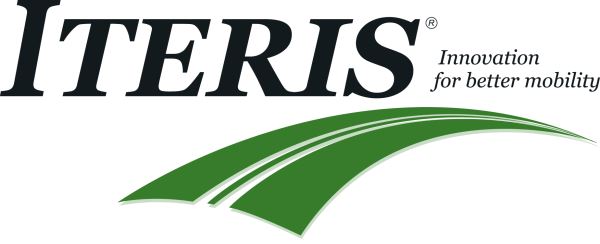 For GARP Investors: Iteris Inc (NASDAQ: ITI) has historically been a nicely profitable leader in traffic management solutions, but a recent change in management has them turning priority to autonomous cars and big data.
What problem are they solving? Weather is the unsung major variable for autonomous cars - think weather sensors for road friction, pavement temp, precipitation levels, etc. Luckily, this is Iteris' core capability, and their competitors include diversified engineering companies such as Vaisala (NASDAQ:FH), Lufft (NYSE: DHR) and Trimble (NASDAQ: TRMB).
Does it work? Our primary on this company has been quite deep and we've found gaps in all offerings. However, ITI's existing infrastructure puts them at the top of the market with the Finnish OEM Vaisala. If they can secure the right partnerships, they will have a crucial offering for all autonomous vehicles.
Is it too late to invest? The stock's up 100% TYD in part due to Craig-Hallum's initiation on 2/2/17 with a $9 price target. The current value is around 1.7x price to sales versus Trimble's 3.4x, and as their investment strategy in weather analytics begin to gain traction, we're expecting earnings power by the next four years of $0.65 in transportation and $0.10-$0.20 from the agriculture business. At a conservative 15x EPS, this would equate to a $15 stock. We recommend buying.

For Growth Investors: Sequans Communications (NYSE: SQNS) is a French microcap company that designs the leading LTE CAT M1 chipset, which are basically tiny chips that can last for 10 years on a small battery, used to enable data communications in machines. Early this month, they landed the first certification of M1 chips to gain approval on Verizon's 4G LTE network, and this was followed up by a breadth of SQNS's customers announcing their excitement towards the certification (Pycom, LinkLabs, Encore Networks, NimbleLink, Baicells…).
Who else is making these chips? Qualcomm been trying to enter this market since late 2015, but none of the named partners in QCOM's ecosystem are offering modules with the company's M1 chips. Sequan's leadership has recently stated they're nine months ahead of the competition, which seems to be accurate at this point.
Is it too late to invest? SQNS stock is up ~33% YTD, and the company continues to lose money, with $20mm in net cash. This is a problem as management's raised $188mm of paid-in capital and has a valuation of 4.3x TTM price to sales versus QCOM's $6.8B in cash generation and 3.3x price to sales. We're bullish, but we'd recommend waiting until the stock settles back near QCOM's valuation at $2.28 a share before "backing up the truck."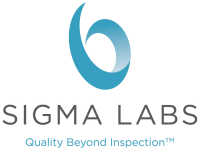 For Nano-Cap Investors: Sigma Labs (OTC: OTCQB:SGLB) is a nano-cap, $18mm market-cap company that uses thermal imaging to audit the structural engineering of components built by 3D printers. Essentially, this is quality assurance for 3D printed parts for industrial and aerospace.
What problem are they solving? The current quality assurance process for 3D printers involves as many as five manual steps of stress and structural safety tests. Sigma Labs automates this process, and in recent months, their solution has landed customers such as Pratt & Whitney, Honeywell, Siemens and an undisclosed European OEM contract worth $6mm.
Does it work? Our initial interest in this company stemmed from personally speaking to a number of 3D printing manufacturers who gave unsolicited recommendations of this tiny company. After the third time, we started to dig in.
Is it too late to invest? This stock's up 300% YTD, but this space is quietly seeing more institutional investment. Last week, ABB acquired an indirect competitor, NUB3D, a post process based inspection technology versus Sigma's real time capabilities. This week, Sigma raised $5.8m of capital, and on an $800k quarterly burn rate, the new funding should prevent earnings dilution for the next 1-2 years. If you can stomach the volatility, we like the first mover advantage in this multi-billion dollar industry.
Funding in the Private Market:
HERE (telematics): A leader in the telematics space, HERE received a investment from Intel for 15% equity stake of the company. Intel was joined by Audi, BMW, and Diamler in this investment.
Read-through: HERE is widely seen as an attractive mapping product alternative that doesn't rely on Apple or Google, which is why they're generating so much interest from major auto and tech companies.
Bitglass (security): The total data protection company raised $45 million in series C funding. In addition to new investor Future Fund, existing investors NEA, Norwest, Singtel Innov8 and others participated. The round brings Bitglass' total funding to $80mm, and they will use the investment to fuel its global expansion in the U.S., EMEA and APAC regions.
Read Through: Cloud applications are now used in more than 59% of organizations, and 22% of companies plan to decrease their spending on on-premise security infrastructure (impacting players like Palo Alto, Cisco, and Symantec). Bitglass provides real-time data protection in the cloud, at access, and on any device, and with little competition in end to end security, they are solving a major issues for companies across the globe.
Lumus Ltd.(augmented reality): A leading developer of augmented reality (AR) wearable displays, Lumus announced that it has completed a $45 million investment round with an additional $30 million in funding from top-tier strategic investors including Quanta and HTC. The company plans to use the new financing to expand development, operations, and marketing of its groundbreaking, transparent wearable display technology for the AR and smart eyewear industry.
Read through: Microsoft's HoloLens's weakness is widely considered their field of view, and at CES, Lumus debuted a AR headset prototype, the DK-50, that give 50% more vision to users. This capital round was likely to spur execution of this technology for Microsoft's developer kit.
Team8 (security), an Israel-based cyber security company, has received investment from major tech players Microsoft Ventures, Cisco, Qualcomm Ventures, and Eric Schmidt's Innovation Endeavors. The company is founded by three former members of the Israeli Defense Forces who say they have a "revolutionary" approach to combating threats. According to Team8's website, the company's portfolio of firms generated more than $22 million in sales in 2016. Plus, the company says it has raised more than $92 million in funding.
Read through: This company has been described as part venture capitalist, part think tank, and part startup incubator, and the round was over 300% oversubscribed. We're interested to watch high expectations of the network effect play out with Team8.
Ring (smart home), the provider of smart home products like HD video doorbells, recently announced $109mm financing, which values the company at $445mm, more than double the $204 million valuation it secured with a $61.2mm Series C last March. Participants included DFJ Growth, Goldman Sachs Investment Partners, Qualcomm Ventures, Sir Richard Branson, Shea Ventures and True Ventures, among others, and Silicon Valley Bank provided the debt financing.
Read through: Ring had just raised $61mm from Kleiner Perkins 10 months ago, but their CEO Jamie Siminoff told Techcruch he probably didn't need the new investment, but "the valuation was good and the partners were incredible." We've struggled to find valuable use cases for IoT in the smart home, so this looks quite frothy.
TrackNet (enablement), Inc., a cutting-edge LoRaWAN Internet of Things (IOT) solutions provider for consumer and industry, today announces a $7mm investment from Minol Zenner Group and Gemtek Corporation. They will use the funds to develop complete end-to-end consumer, tracking and facility management IoT solutions.
Read through: Minol Zenner produces measuring equipment while Gemtek is an OEM for telecom equipment and developing a variety of LoRa products. Both companies cited this as a strategic investment for utilize LPWAN as the network for IoT products.
myDevices (platforms) received a$3 million investment from Semtech Corporation for their platform for connecting and monitoring of LoRa-technology-based sensors in LPWANs.
Read through: myDevices claims to have created the world's first drag and drop IoT project builder, so Semtech, the analog and mixed signal semiconductor supplier, plans to collaborate with the company to accelerate prototyping and commercialization of IoT applications using myDevices platform and Semtech's chips.
Arkaya (platforms), which plans a $1B IPO next year, can now count Duetsche Telecom (OTCQX: OTCQX:DTEGY) as a new investor and first telecom to invest in a $45mm funding round raised. The company offers a software-defined wide area networking via a cloud-based private network. The round was led by Third Point Ventures.
Read through: Arkaya's delivered over 100% year over year growth for the past five consecutive quarters and now has more than 500 global enterprise customers with sites in 63 countries. As the leading SD-WAN provider, addressing connectivity needs for mission critical applications, we're expecting this IPO to reflect a tipping point for the internet of things.
In conclusion, this month has been busy for the IoT space, and we expect it to continue. With the flurry of earnings and CES announcements in the month of January, we had to be quite selective of the events covered in the newsletter. However, if you disagree or would like to recommend coverage of a company in the IoT, we are more than happy to consider it.
Disclosure: I am/we are long NVEC, LTRX, ITI, SGLB.
I wrote this article myself, and it expresses my own opinions. I am not receiving compensation for it. I have no business relationship with any company whose stock is mentioned in this article.
Editor's Note: This article covers one or more microcap stocks. Please be aware of the risks associated with these stocks.