After a huge run-up ended in the summer of 2015, the biotech industry has significantly underperformed, with the Nasdaq Biotechnology Index (NASDAQ:IBB) falling 40% in less than a year. In this article, I am going to discuss some recent developments that should be positively perceived by investors, such as the current government stance towards the industry and the promise to reform the FDA.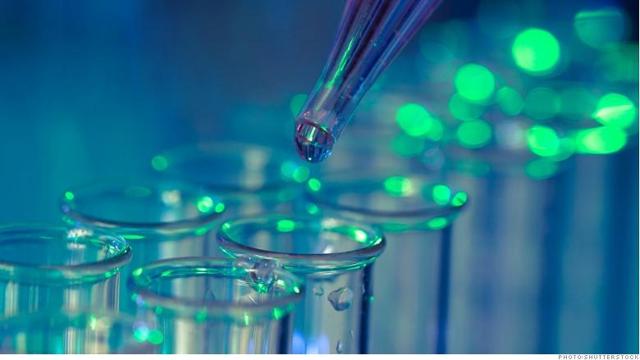 I didn't invest in biotech when it was a "hot sector". I missed an opportunity to make great profits but I felt the risk was too high. In 2014, biotech firms were fueling growth through the acquisition of a large number of companies with weak pipelines or no viable drug in their portfolios. I remember reading that IPOs and M&A spending was at record levels, and many buy-side analysts warned of a possible "bubble". The sector started to crash together with the whole stock market during the "China crash" in the summer of 2015, and continued its decline for the entire 2015 and part of 2016, due to concerns that price regulations under a Clinton administration could hurt the industry's margins.
The election of Trump was not enough to trigger a sentiment change towards the biotech industry. Some analysts said that there was no certainty that Trump would have been any easier on the sector, and that the problem of rising competition was still the greatest concern.
AstraZeneca CEO Pascal Soriot declared:
We'll all be left speculating for a little while. What we can reasonably expect is that the Affordable Care Act will be modified. As to what will replace it, I think it is much too early to guess. (…)It is reasonable to assume that price pressure is not going to go away.
In the last few weeks, some positivity has started to spread among investors, thanks to Trump's promises of de-regulation in the process of drug approval.
"We're going to be cutting regulations at a level that nobody's ever seen before," Trump said in a meeting with pharma executives on January 31.
Trump wants to change the way the FDA vets new drugs. Investors seem to like this possibility, while a lot of criticism has arisen among industry professionals. Many believe that such changes to the FDA's standards could rattle the biopharma industry's very foundation. FDA is needed to keep companies honest, to protect patients, to maintain high standards in the industry, and even companies rely on the agency to protect their profits by blocking products that aren't up to par.
We actually don't know the details of the reform, as nothing has been disclosed yet, but we know the reform will have the precise goal of streamlining the drug approval process.
What we can notice is that Trump seems to be not so aggressive toward the pharma industry, or at least not as aggressive as expected. The friendly stance is clear when we analyze what Trump said after meeting with Pharma lobbyists on January 31:
I'll oppose anything that makes it harder for smaller, younger companies to take the risk of bringing their product to a vibrantly competitive market. That includes price-fixing by the biggest dog in the market, Medicare, which is what's happening. But we can increase competition and bidding wars, big time.

So what I want, we have to get lower prices, we have to get even better innovation and I want you to move your companies back into the United States. And I want you to manufacture in the United States. We're going to be lowering taxes, we're going to be getting rid of regulations that are unnecessary.
Although he declared he wants to obtain lower prices, Trump is showing to be against regulation and to be more pro-market. The promise of reducing regulation and lowering taxes might lead to positive developments or not, but the lack of price regulations is a positive catalyst for the industry, as it reverses the pessimism that has accumulated in the last one and a half years.
That's the reason why the sentiment towards the biotech industry is changing, pushing biotech stocks higher. I think the sentiment will keep improving, as Trump is showing to be a positive factor for pharma and biotech, especially considering what the market was discounting for the industry under a Clinton administration.
The iShares Nasdaq Biotechnology index, like any biotech index, has significantly underperformed the S&P 500 (NYSEARCA:SPY) in the last 2 years, and is currently trading at less than 18 times forward earnings, versus a ratio of 24 for the S&P 500. Thanks to the sentiment change triggered by Trump and his friendly stance toward the industry, I think this anomaly is more likely to disappear soon.
Anyway, although I think an investment in an ETF such as the IBB can perform very well, I will maintain my exposure to the industry through a basket of stocks that I have been holding for a few months. In particular, there are two stocks that would perform particularly well if the drug approval process was faster.
Allergan (NYSE:AGN)
This is my favorite holding in the biotech industry. I think the stock was affected by a market inefficiency generated by funds liquidating their positions in two occasions - when the Pfizer deal collapsed, and when the company started a series of acquisitions following the sale of the generic business to Teva (NYSE:TEVA). The stock is up 25% from the two month low and I think it will keep rising. Any improvement in the drug approval process could have a very positive effect on the stock, given the huge pipeline. Allergan has 77 programs in the pipeline, with 6 programs labeled as "6 star programs". Each of these 6-star programs has the potential to produce a few billion dollars in revenue and is in late stage development. Any acceleration in the drug approval process could significantly boost sales growth, while any cost reduction could help improve margins.
Gilead Sciences (NASDAQ:GILD)
Gilead needs to reduce its dependence on HIV and HCV drugs, and has very few options at its disposal. Actually, the company could buy the diversification through the acquisition of other companies, thanks to the huge cash reserves and rock-solid balance sheet. But management has clearly stated that this will not happen. Therefore, the only way to obtain higher diversification is through the launch of new drugs that are currently in the pipeline, such as Bictegravir for HIV, Selonsertib for NASH and Filgotinib for inflammatory bowel disease. An acceleration in the drug approval process could help the company increase its diversification faster and/or improve its position in the HIV market, where it is starting to suffer due to increasing competition and threats coming from generic drugs.
Final Thoughts
The FDA reform is still an unknown. It's obvious that if we don't know the details of the reform we can't know the effects that the reform would have on patients. But we know what Trump said:
We need to streamline the process, so that, from your standpoint, when you have a drug, you can actually get it approved if it works, instead of waiting for many, many years.
Granting approval to drugs that may be ineffective and/or risky is not in the government's plans, as Trump's words show. The main focus is on streamlining the process, which is possible even without lowering safety standards. Making the FDA more efficient may need investments, for example in personnel, but a lot can be done without lowering safety standards.
Trump's friendly stance towards the pharma and biotech industry is a positive sign. Although there is still a lot of uncertainty and there is some risk that Trump's promises are a little more than pure political rhetoric, I think the president's approach towards the industry has become much clearer. The reason why I am long biotech is not Trump. Biotech is a secular growth play that benefits from specific demographic and social trends, such as ageing population, increasing pollution and bad health habits. The whole sector trades at a discount to the market, despite the better long-term prospects. The fact that Trump is not aggressive toward the industry and that is promising to make FDA more efficient is just icing on the cake.
Author's note: Thanks for taking the time to read the article. If you liked it, click on the "follow" button at the top of the page. You will get my articles as soon as they are published.
Disclosure: I am/we are long GILD, AGN.
I wrote this article myself, and it expresses my own opinions. I am not receiving compensation for it (other than from Seeking Alpha). I have no business relationship with any company whose stock is mentioned in this article.