I could feast for a good long while on Tesla's (NASDAQ:TSLA) "Fourth Quarter and Full Year 2016 Update" and the follow-on conference call.
But there's far too much to devour in one sitting, so I'm going to show some rare restraint and take it in small bites.
Besides, we won't know quite how to garnish some of these dishes until we can pull the 10-K out of the oven next week. (And, once that happens, I'll be back with Montana Skeptic coffee mug and note pad awards.)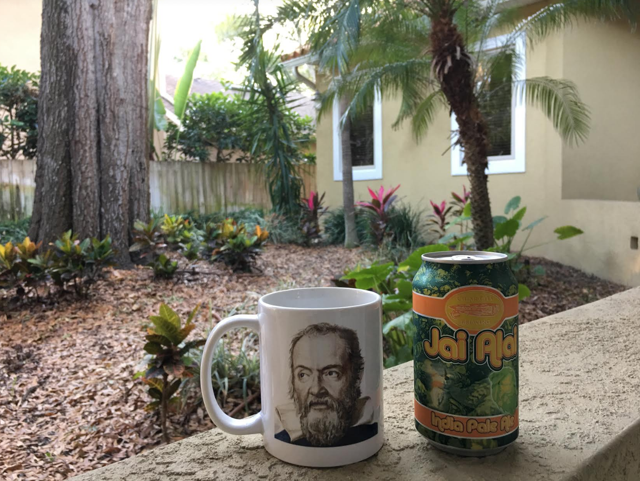 (Peter Campo, sure to be among our three overall delivery forecast winners, already has his mug and sent us this suggestion for a nutritious Florida breakfast.)
I. Tesla is headed to insolvency unless...
Headed to insolvency? Sacre bleu, another monstrous Montana Skeptic exaggeration?
Actually, I don't think so. Let's do the math together.
A. By the end of Q2, Tesla will be $900 million in the hole.
On the current liabilities side of the balance sheet, we have (among other things) accounts payable of $1.86 billion, accrued and other current liabilities of another $1.21 billion, and the current portion of long-term debt and capital leases of $1.15 billion.
Add it up and that's a tidy $4.22 billion.
Over on the assets side, we have cash of $6.23 billion. So, no problem, we're still $2.01 billion to the good.
Sure, except for a few other facts. Tesla's cash used in Q4 operations was $448 million. So, assuming Q1 and Q2 2017 resemble Q4 2016, we're down to a mere $1.11 billion.
And, Tesla has guided for between $2B and $2.5B in capital expenditures for the first half of 2017. So, we come up short. Anywhere between $890 million to $1.39 billion short.
Okay, got that? Let's take the low end of cap ex. We're $900 million in the hole.
Whoa, now hold on just a moment, Montana cowboy. Do you mean to tell me there are no levers Tesla can pull to close that gap?
Well, of course there are some levers. Tesla can borrow more under its $1.2 billion ABL (Asset-Backed Line) and its $600 million of warehouse facilities. But, how much more?
The total advanced under those three loan facilities at the end of Q4 was $1.36 billion. Assume all $600 million were exhausted in warehouse capacity - that leaves $440 million under the ABL.
Ah, but let's not forget the letter of credit facility in the ABL, which can exhaust up to $200 million of the ABL capacity.
I'm going to make an educated guess that some Tesla vendors (parts suppliers, especially, chastened by the Hoerbiger and SHW experiences) have demanded standby letters of credit to secure Tesla's payment obligations.
So, I surmise Tesla has perhaps $250 million of running room under the ABL.
B. That still leaves a $650 million gap. But can we fill it?
What about cutting back on capital expenditures? No, Tesla can't do that. Because it already did that last year, big league (or, bigly, take your pick).
Tesla last February guided for $2.25 billion of 2016 cap ex but spent only $1.28 billion.
That's a shortfall of almost $1 billion that was (and remains) desperately needed for the Gigafactory, the Model 3 tooling, Model 3 distribution infrastructure Supercharger stations and Service Centers.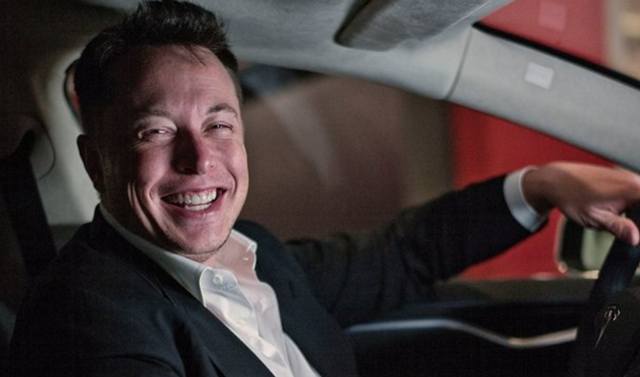 (Climb in. You'll love the ride.)
In its letter this week, Tesla boasted how it has stretched out its capital equipment vendors. There's just no way to defer any more cap ex unless you want the Model 3 to arrive even later than it's already going to arrive.
So, there you have it. There are no more levers to pull. By the end of Q2, Tesla will be $650 million dollars in the hole.
And Tesla can't let it its cash balance dip even close to $250 million. Why not? Because of the ABL's Fixed Charge Coverage Ratio test that I first wrote about eight months ago here.
At the end of Q4, Tesla likely was already close to tapped out under the ABL - $100 million or so of further borrowings will trigger that test, which Tesla cannot possibly meet.
What does that mean? Tesla has a junk bond credit rating, so further borrowing is likely unavailable. There's only one escape route:
C. Tesla must quickly engage in a capital raise.
Given these ineluctable facts, there's no doubt the capital raise is coming. And soon.
A capital raise in the coming weeks is not, as Elon Musk claimed during the conference call, something that likely is unnecessary but prudent for "reducing risk."
Rather, it is do or die. Tesla is completely dependent on capital markets. It has always depended, and will continue to depend on the fee-driven kindness of Wall Street investment bankers and the endless dilution of shareholders.
So, yes, the capital raise is coming soon. Unless, of course, there is some impediment to a capital raise.
In his truly brilliant article published within hours of Tesla's earnings release, Paulo Santos linked to a story at Probes Reporter suggesting a pending SEC investigation into SolarCity may pose an impediment to any Tesla equity offering.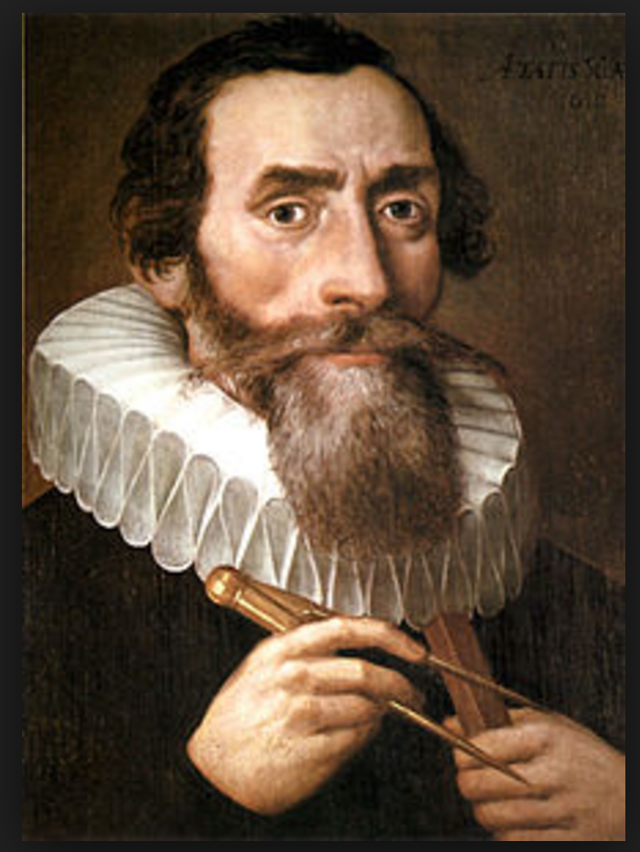 (As a note, I thank Seeking Alpha member Anlam Kuyusu, that fellow who looks a bit like Galileo's valued correspondent, Johannes Kepler, for bringing this issue of Tesla's looming insolvency into sharp focus recently.)
I regard the Probes Reporter story as purely speculative. However, if there actually is such a pending SEC investigation, it could throw a huge wrench into the delicate Tesla - Morgan Stanley - Deutsche Bank capital raise machinery, either as a disclosure issue or an actual impediment.
Assuming there is no such impediment, I expect the capital raise announcement to come within days of the release of the 10-K, scheduled for next week, but before early April when Q1 deliveries are announced.
So, if there's no capital raise by early April, then one might well wonder whether something truly treacherous lurks beneath the surface.
II. About Paulo Santos
I've said it before, and I'll say it again, Paulo Santos is brilliant.
Here's a lovely quote from Tesla's Q4 letter:
In Q4, we received 49% more global net orders for Model S and X combined, compared to the same period in 2015, as both vehicles continue to win over new customers.
Note that Tesla, as usual, did not offer the numbers for the two comparison periods, but simply gave the percentage change. This is yet another meretricious Tesla metric designed to gull the boobs, newbs and rubes.
Let's compare how the top analysts at the massive Deutsche Bank (NYSE:DB) interpreted Tesla's latest metric with Paulo's analysis (which was composed on the fly within two hours of the earnings release).
First, Rod Lache and his team at Deutsche Bank, Thursday morning:
Overall, we viewed Tesla's Q4 performance as broadly in-line…

We focused on six data-points which suggested Tesla is also on track for

prospective targets…

1. Sales trajectory for Model S/X : This looked positive. Orders were up 49% in 4Q16 vs. 4Q15
Now, Paulo, Wednesday evening:
Tesla claims orders for the Model S and X are rising 49% year-on-year, but again this is "net orders" which compare to a period where it likely experienced many Model X cancellations (driving the base number lower).
Guess who got it right?
Paulo, of course. Deutsche Bank was completely suckered by Tesla's phony statistic, and missed the fact that the announcement of unexpectedly high Model X prices, and the lack of fold-down back seats, caused numerous Model X order cancellations in Q4 2016.
Or, perhaps, Deutsche Bank was willfully blinded by its close financial relationship with Tesla? (Deutsche Bank participated as an underwriter in last May's capital raise, in which Elon trousered more than $100 million net, and is among the ABL lenders.)
You decide.
III. Model S and Model X: Losers Yesterday, Losers Today, Losers Forever
CoverDrive commented yesterday that, for the first time in its history, Tesla is guiding for four consecutive quarters of zero growth.
That hit me like a ton of bricks. The growth story is simply finished for this go-go growth company.
Tesla's first half guidance for 2017 (huge red flag: no full-year guidance) is 47,000 to 50,000 cars. Let's be generous and assume that, for the first time ever, Tesla hits its low end guidance. That would be 23,500 cars for Q1 and Q2.
So, here are the numbers:
24,821 in Q3 2016
22,252 in Q4 2016
23,500 in Q1 2017
23,500 in Q2 2017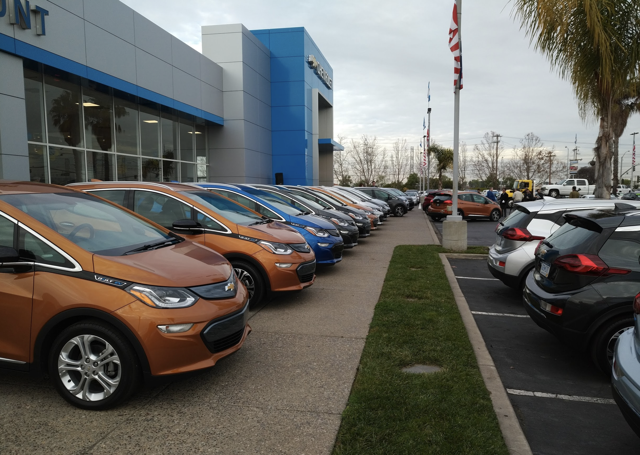 (Chevy Bolt sales are on the upswing. But Tesla Model S and X? Dead in the water.)
I think the odds are good that Tesla falls short of its low-end guidance in both Q1 and Q2.
There you have it. The Model S and Model X growth stories are deader than was Marley in the opening paragraphs of Dickens' A Christmas Carol, who was, if you will permit me to say emphatically, as dead as a doornail.
Sure, Model 3 will boost Tesla deliveries. But, with only huge, hemorrhagic, and hideous losses.
However, that is another story for another time.
More small morsels soon, as I continue to digest this Q4 feast.
IV. The Slimy SolarCity Business Model
Seeking Alpha contributors Rogier van Vlissingen and EnerTuition have long had the goods on the slimy SolarCity business model. See, for instance, here and here.
The New York Times has some more questions about SolarCity:
SolarCity, the nation's leading installer of rooftop solar panels and a renewable energy darling, has pitched its value to investors on a simple premise: Once customers sign up to lease a system, they will make payments to the company month after month for at least 20 years.

But even when the customers look good enough on paper, it does not always work out that way.

In dozens of cases over the last three years, The New York Times has found, SolarCity has reached long-term lease agreements with homeowners shortly before or even after they defaulted on mortgages. In at least 14 cases, the homeowners were already in default, or had other liens on the property, by the time SolarCity filed paperwork about the panels with the government.

The cases raise questions about how well the company vets customers. In addition, it is unclear how many foreclosure lawsuits involve the company over all.
Maybe it's all a big nothingburger. Or, maybe not. TBD.
V. On Our Bookshelf...
How come there are minds?
That's the question Daniel C. Dennett announces at the start of his magisterial book, From Bacteria To Bach And Back.
It is a brilliant and engaging journey. Here's a snippet from a review:
[I]n "From Bacteria to Bach and Back" he has brought together a lifetime of relentless engagement with the mystery of the mind. Using the tools developed by Darwin, Alan Turing and more recently Richard Dawkins, he provides more definition to his view that mindless elements (cells) can build minds just as mindless ants can build castles. Those ants don't care about the castle, and those cells don't care about you.
If you're up for a great adventure of the mind (whatever that may be), then get this book.
Disclosure: I am/we are short VIA OPTIONS.
I wrote this article myself, and it expresses my own opinions. I am not receiving compensation for it (other than from Seeking Alpha). I have no business relationship with any company whose stock is mentioned in this article.