I used the recent pullback in Verizon (NYSE:VZ) shares as an opportunity to add to my position in the R.I.P. Portfolio because I believe that the selling was overdone. Verizon's stock price is down ~4% since the company reported Q4 2016 results in late January 2017, and this decline brings the YTD total to (8)%.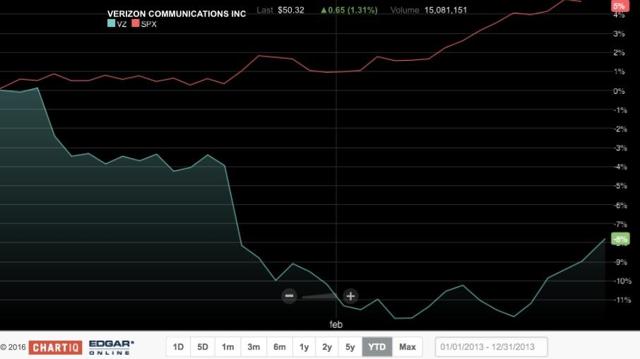 (Source: Nasdaq)
I added to my VZ position when shares were trading around $48, and I am looking to build a sizable position in this telecom company over the next few quarters because, in my opinion, Verizon shares are attractively value and the company's long-term story is still intact.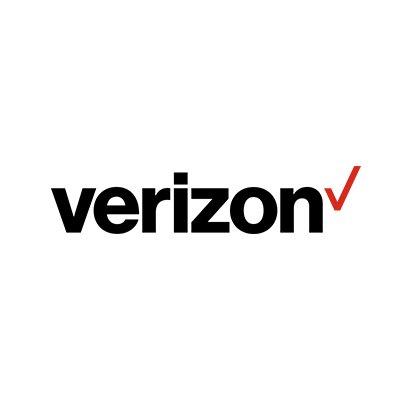 (Source)
The Disappointing Q4 2016 Results
On January 24, 2017, Verizon reported mixed Q4 2016 results that slightly beat on the top line but that missed on the bottom line. The company reported adjusted EPS of $0.86, which missed the consensus estimate of $0.89 by 3%. For comparison purposes, Verizon reported adjusted EPS of $0.89 in the same period of the prior year.
Verizon's Q4 2016 results were widely viewed as a disappointment as the company reported lower-than-expected margins, earnings and postpaid net adds but I believe that the company's weak cash flow metrics were the most concerning takeaway from the report.

(Source: Data from Verizon's Q4 2016 and 2015 Financial Statements; table created by W.G. Investment Research LLC)
As shown, Verizon's dividend payout ratio for full-year 2016 is well above 100% (not a good thing), which is a big difference from the prior year results. Management mentioned during the conference call that there was some noise in the numbers, e.g. cash income tax payments and balance sheet securitizations, that caused the significant drop in the cash flow metrics, but, anyway you slice it, these results were a major disappointment and concerning for the investors that are invested in Verizon only for the "safe" dividend.
Verizon has typically dominated its biggest competitor AT&T (NYSE:T) in this area so investors will likely start to jump ship if significant improvements are not made over the next few quarters. I'm not overly concerned with Verizon's dividend coverage during this period of transition but I do believe that investors should monitor these metrics throughout 2017 and 2018 because further deterioration has the potential to create additional selling pressure.
Bad Results, So Why Stay Invested?
Not only does Verizon have the capacity to maintain its above-average dividend, but the company is also in a position to jump back into growth mode once the long-term pieces begin to fall into place.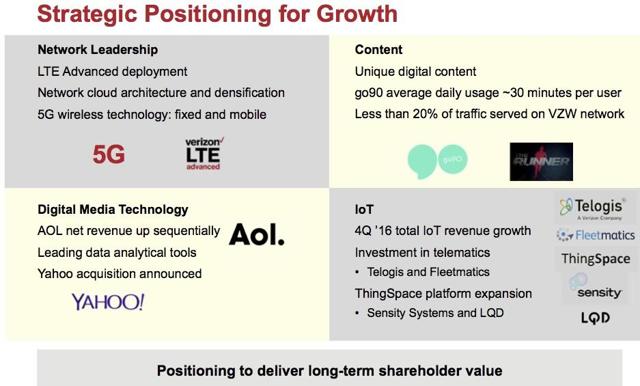 (Source: Q4 2016 Earnings Presentation)
People that follow me here on Seeking Alpha know that I am a big believer in the Internet of Things, or IoT, (see here for my thoughts on how a subsection of this industry - the Industrial Internet of Things - has the potential to positively impact General Electric's (NYSE:GE) business) and I believe that Verizon will be a major beneficiary of this changing landscape.
Verizon will benefit from the increased use of its network and the company has already made several promising acquisitions in this space, e.g. Fleetmatics (NYSE:FLTX) and the most recent acquisition of the privately held drone company Skyward. It is hard to find a person that is not a believer in 5G technology, and Verizon recently announced that it would already be testing "pre-commercial" 5G service in the next few months. Yes, the 5G rollout will only add to Verizon's growing capex numbers in the quarters/years ahead but, in my opinion, the long-term gain is well worth the short-term pain.
Additionally, Verzion and Yahoo (NASDAQ:YHOO) recently agreed to slash $350m off of the original $4.8b purchase price for Yahoo's core business and, more importantly, Verizon was also able to limit its exposure to future legal expenses related to the data breaches by getting Yahoo to sign a liability sharing agreement. The previously acquired AOL assets coupled with Yahoo's 1b user base has the potential to help Verizon become a player in digital advertising but I'm not yet sold on this strategic decision to venture into a space that is already owned by the big boys - Facebook (NASDAQ:FB) and Alphabet (NASDAQ:GOOG) (NASDAQ:GOOGL) - that have what seems like unlimited resources. Only time will tell on how impactful this focus in advertising will be for Verizon's future operating results, but the good thing is that these acquisitions were relatively small bets that could eventually turn out to be significant catalysts, if properly managed and positioned.
At the end of the day, it is encouraging to know that Verizon's management team is not sitting on their hands while the world is changing around them so long-term investors will have to learn to be patient and stay the course. Yes, this is easier said than done but Verizon's attractive valuation and above-average dividend should help.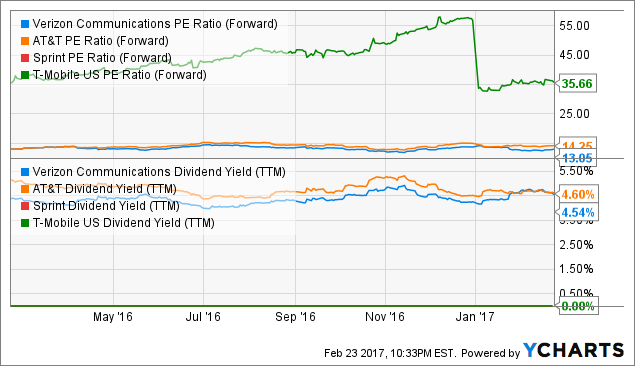 VZ PE Ratio (Forward) data by YCharts
Bottom Line
There is a lot to like about Verizon's long-term business prospects so, in my opinion, the disappointing results are giving investors with a long-term perspective a chance to accumulate shares at an attractive valuation. The wireless price wars are without a doubt going to have an impact on Verizon's results in 2017 and 2018 but this should be viewed as a short-to-intermediate-term headwind.
I purchased my second tranche of VZ shares around $48 so I plan to wait for another pullback before adding to the position again. However, in my opinion, investors that are willing (and able) to hold onto shares for at least the next three-to-five years can layer into a position now because the company's long-term story is still intact.
If you found this article to be informative and would like to hear more about this company, or any other company that I analyze, please consider hitting the "Follow" button above.
Disclaimer: This article is not a recommendation to buy or sell any stock mentioned. These are only my personal opinions. Every investor must do his/her own due diligence before making any investment decision.
Disclosure: I am/we are long VZ, T, GE.
I wrote this article myself, and it expresses my own opinions. I am not receiving compensation for it (other than from Seeking Alpha). I have no business relationship with any company whose stock is mentioned in this article.