Despite improved growth, political uncertainty may give investors a bumpy ride in 2017
By Matt Dennis, Senior Portfolio Manager. Posted on Expert Investment Views: Invesco US Blog.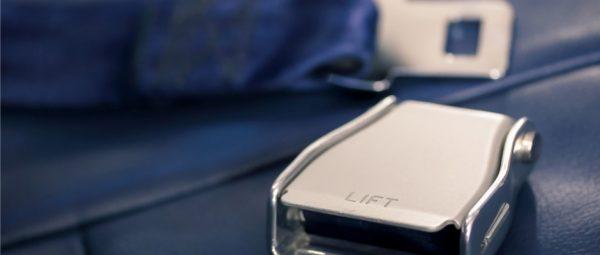 A brimming political calendar will make 2017 an eventful year for Europe. While a bumpy ride seems all but certain, it could mean increased opportunity for investors, given the heavy political slate and investor skepticism.
Brexit and beyond
Brexit, of course, is on the world's radar. On the heels of the U.K.'s 2016 referendum, Prime Minister Theresa May has pledged to trigger Article 50 of the Lisbon Treaty by March. That would begin the two-year window for the U.K. to extricate itself from the European Union (EU). Even with the exit details not yet worked out, the significant reaction to the vote has been a key catalyst for a radical shift in terms of policy prescription and, consequently, more positive interest rate expectations.
It is notable that the U.K.'s economy has so far defied expectations that it would quickly sink into recession. But clearly the risks appear to skew to the downside given a fair degree of uncertainty in the near term as the extrication process plays out over the next two years. That raises concerns about growth, which could weigh on valuations.
Moving beyond Brexit, Dutch elections will be held in March. Likewise in late April, France will hold its presidential election, the outcome of which will be watched closely given the potential to undermine support for the European Economic and Monetary Union (EMU). Then in late September/early October, Germany decides who its chancellor will be.
The takeaway for investors is that the market is pricing in the above-average probability of nationalist outcomes that could threaten the EMU, despite the prospect of either pro-growth candidate victories or the more typical benign European coalition governments with no clear majority.
While no one has a crystal ball for political outcomes, our Earnings, Quality and Valuation (EQV) lens provides a fundamental framework for the Invesco International and Global Growth team to seek out opportunities for our investors in times of uncertainty. Let's take a look at Europe through that EQV lens.
Improving growth trajectory
There is scope to be more constructive on the growth outlook for Europe. Current indicators and trends support a moderate-to-improving growth trajectory on what are still-depressed levels of profitability. Germany's strength is notable, with strong employment data and inflation recently accelerating to three-year highs.1
European earnings estimates are inflecting upward, driven by stabilizing revenue estimates. Comparatives are very easy for most bank, cyclical and commodity stocks with scope for positive surprise. The U.K. is seeing the strongest earnings upgrades, aided by strong representation of energy stocks and U.S. dollar earnings translation. In addition, weakness of the euro and pound sterling is supporting relative competitiveness of exports. Citibank's Economic Surprise Index for Europe is at levels not seen since 2011.2
Rising investor pessimism
Despite this improving growth backdrop, continental European equity funds have suffered above-average outflows, returning two-thirds of their inflows since November 2014, as investor pessimism has risen sharply.3 The result is a more constructive valuation for the MSCI Europe Index: 14.5x price-to-earnings (P/E) ratio for low double-digit earnings growth, versus the S&P 500 Index trading a little above 17x P/E for high single-digit earnings growth.4
In summary, concerns about economic growth and political outcomes generally weigh on European valuations, which historically tend to favor the upside versus the downside for long-term investors. As always, we believe our long-term, bottom-up stock-picking approach can reward investors in uncertain environments.
Learn more about Invesco International Growth Fund (MUTF:AIIEX).
Sources
Bundesbank, Bloomberg L.P.
Citibank
MSCI, FactSet Research Systems
S&P, FactSet Research Systems
Important information
Blog header image: Shaynepplstockphoto/Shutterstock.com
The Citigroup Economic Surprise indexes are quantitative measures of economic news, defined as weighted historical standard deviations of data surprises; a positive reading of the Economic Surprise Index suggests that economic releases have on balance been beating consensus.
The European Economic and Monetary Union (EMU) denotes the combination of European Union member states into a cohesive economic system, most notably represented with the adoption of the euro as the national currency of participating members.
The MSCI Europe Index is a market-cap-weighted index used to measure the performance of European equities.
The S&P 500® Index is an unmanaged index considered representative of the U.S. stock market.
Price-to-earnings (P/E) ratio, also called multiple, measures a stock's valuation by dividing its share price by its earnings per share.
The risks of investing in securities of foreign issuers can include fluctuations in foreign currencies, political and economic instability, and foreign taxation issues.
The performance of an investment concentrated in issuers of a certain region or country is expected to be closely tied to conditions within that region and to be more volatile than more geographically diversified investments.
Businesses in the energy sector may be adversely affected by foreign, federal or state regulations governing energy production, distribution and sale as well as supply and demand for energy resources. Short-term volatility in energy prices may cause share price fluctuations.
Before investing, carefully read the prospectus and/or summary prospectus and carefully consider the investment objectives, risks, charges and expenses. For this and more complete information about the products, visit invesco.com/fundprospectus for a prospectus/summary prospectus.
The information provided is for educational purposes only and does not constitute a recommendation of the suitability of any investment strategy for a particular investor. Invesco does not provide tax advice. The tax information contained herein is general and is not exhaustive by nature. Federal and state tax laws are complex and constantly changing. Investors should always consult their own legal or tax professional for information concerning their individual situation. The opinions expressed are those of the authors, are based on current market conditions and are subject to change without notice. These opinions may differ from those of other Invesco investment professionals.
| | | |
| --- | --- | --- |
| NOT FDIC INSURED | MAY LOSE VALUE | NO BANK GUARANTEE |
All data provided by Invesco unless otherwise noted.
Invesco Distributors, Inc. is the US distributor for Invesco Ltd.'s retail products and collective trust funds. Invesco Advisers, Inc. and other affiliated investment advisers mentioned provide investment advisory services and do not sell securities. Invesco Unit Investment Trusts are distributed by the sponsor, Invesco Capital Markets, Inc., and broker-dealers including Invesco Distributors, Inc. Each entity is an indirect, wholly owned subsidiary of Invesco Ltd. PowerShares® is a registered trademark of Invesco PowerShares Capital Management LLC, investment adviser. Invesco PowerShares Capital Management LLC (PowerShares) and Invesco Distributors, Inc., ETF distributor, are indirect, wholly owned subsidiaries of Invesco Ltd.
©2017 Invesco Ltd. All rights reserved.
Buckle up and look for opportunity in Europe by Invesco US