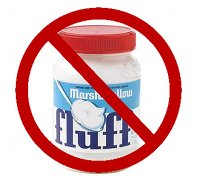 It's that time of week again to present the weekly "no fluff" update on mortgage REIT preferred stock. Hopefully, folks are still finding it useful and don't think that a weekly update is too often. If it is, I can scale it back or you can simply ignore it (far fewer views make me think it is too often, but I am always looking). Why no fluff? This week I avoid the extra fillers as I am trying to diagnose a radio in a Firebird. Fella has to have priorities.
The universe this week: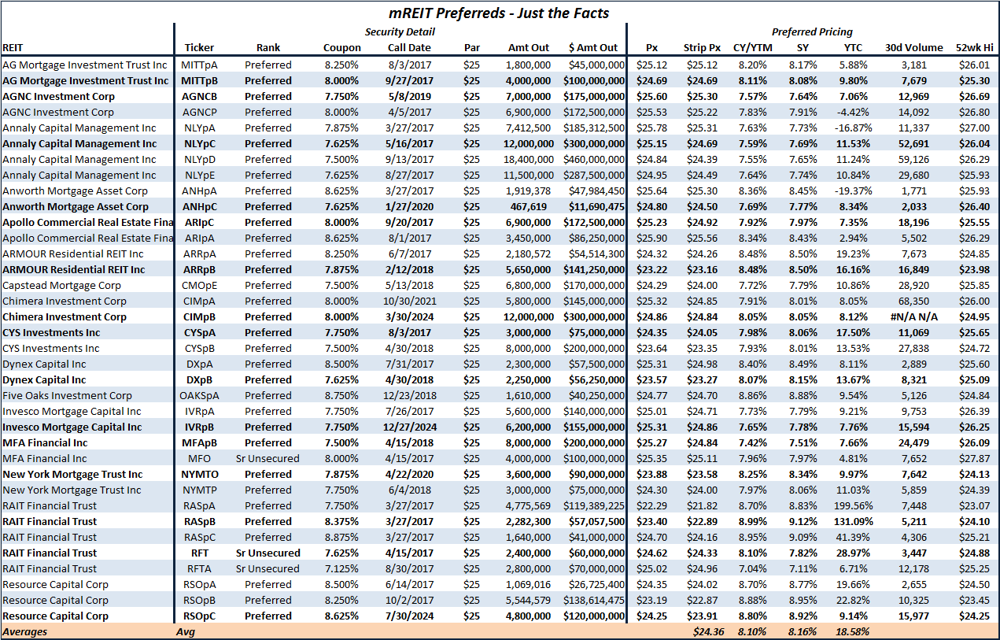 Note that Chimera (NYSE:CIM) has been added because, quite frankly, I didn't realize they were missing until the new issue (I wrote about it here). Continued upward motion has shaved 2 basis points from the yield on the universe, but it continues to be north of 8%, which is always good in a low rate world (underrated? The implications of either are somewhat negative, how about low yield).
The "optimal list", or the top choice among each issuer:

The optimal list trades 2 basis points tighter than the universe, but that is what happens when higher risk names are limited to one selection. Speaking of higher risk, everyone see that Highland Capital is pushing harder on RAIT (NYSE:RAS) to become externally managed by their sub that manages NexPoint (NYSE:NXRT)? Good times. External managers are known to bring so much value to the table (he says sarcastically). Moving on to the charts.
Stripped price chart: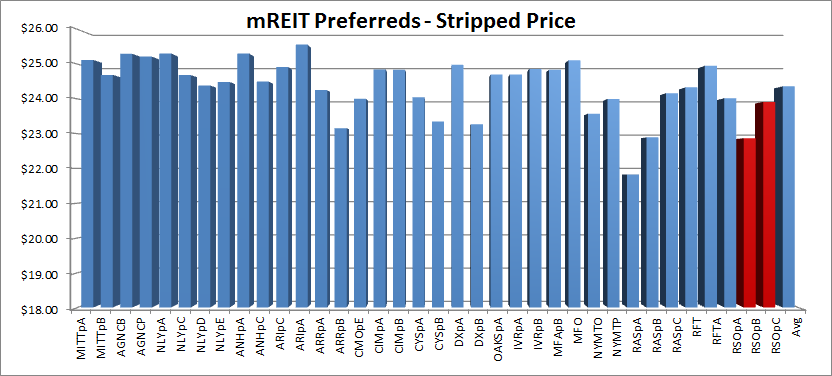 Stripped yield chart: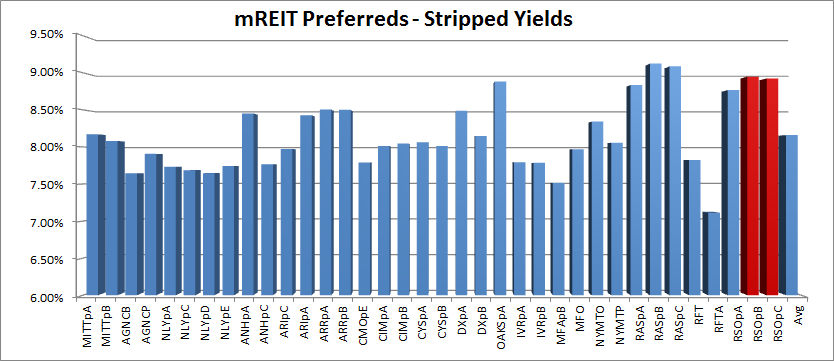 The cost of stability increased 5 basis points as equities were weaker and preferred stock was higher.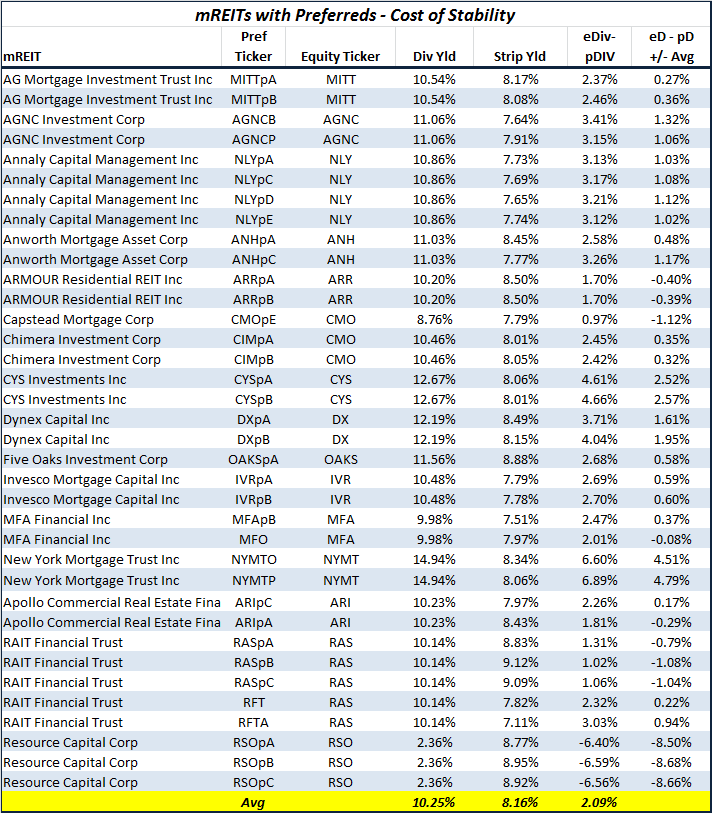 Graphically: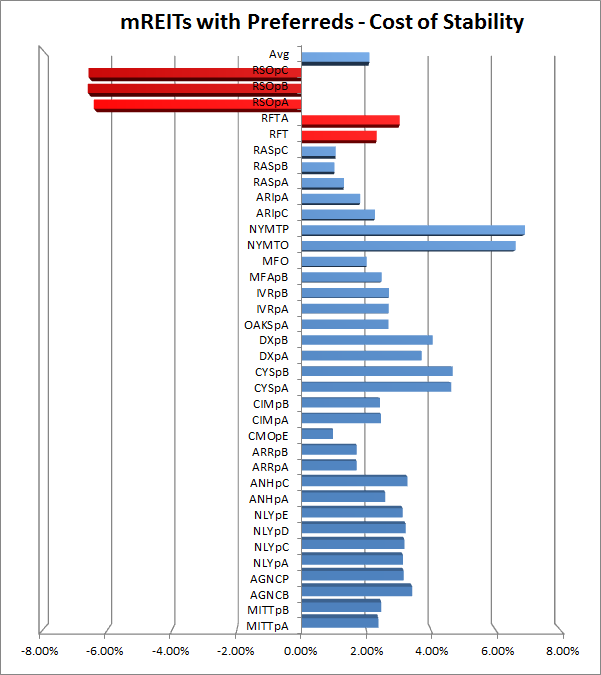 Spread to risk free widened by 8 bps - nice little Treasury rally.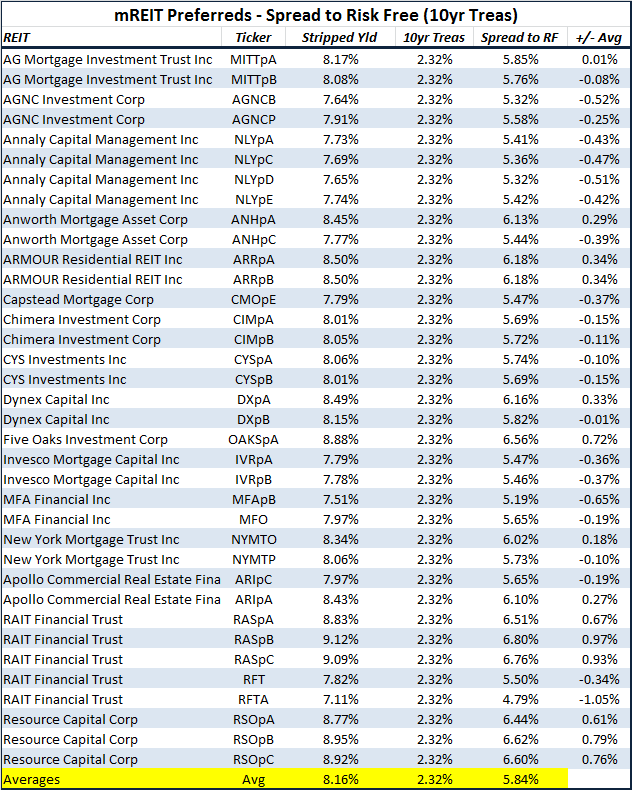 Graphically: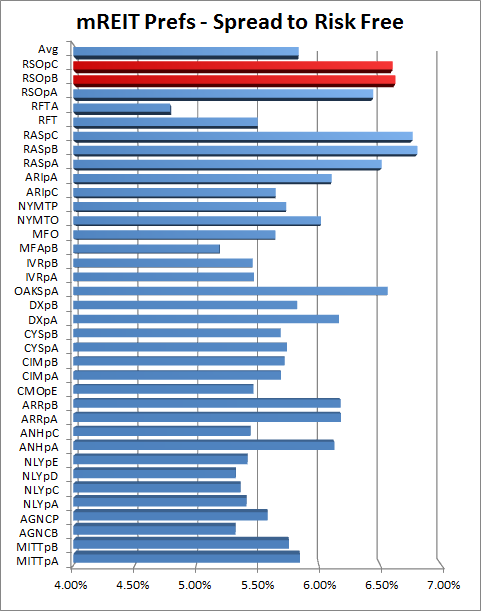 During the week, the preferred outperformed the common: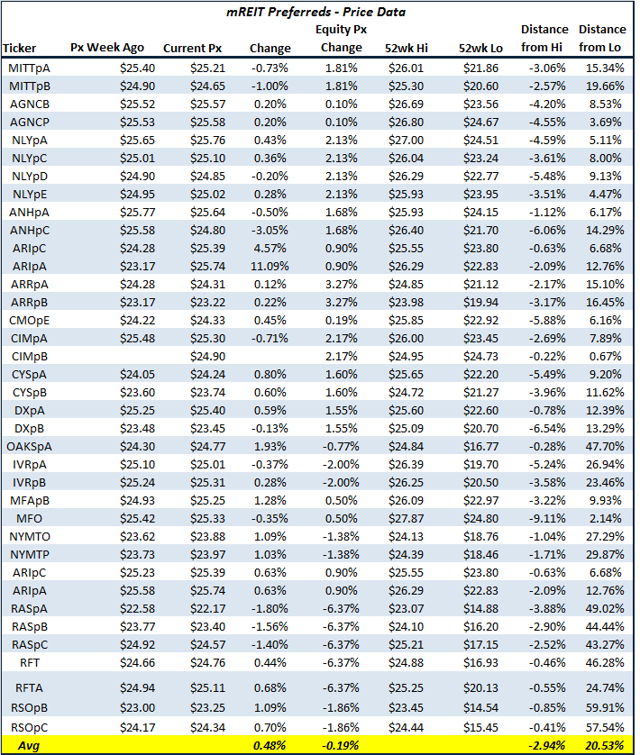 Graphically (bet you didn't see that coming):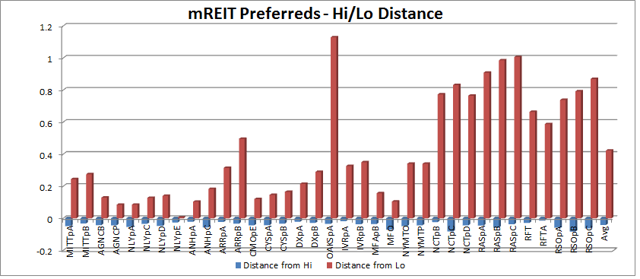 A snapshot of the equity of the preferred issuers:

Returns: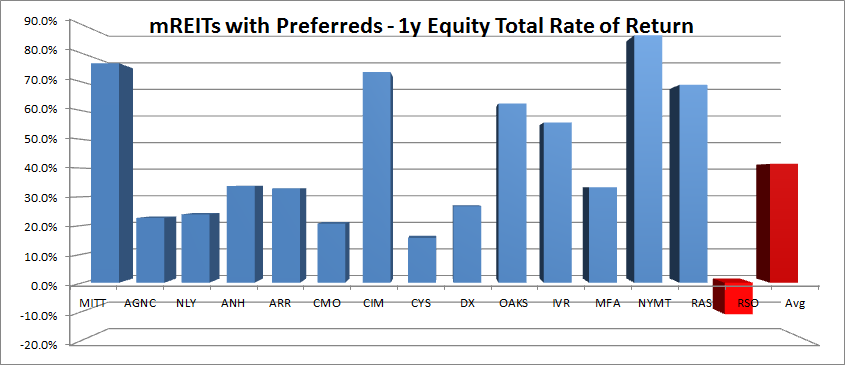 Thought I might throw in some swaps data, maybe helpful, maybe not (I think it is and market recon is never a bad thing). Swaps were essentially sideways during the week.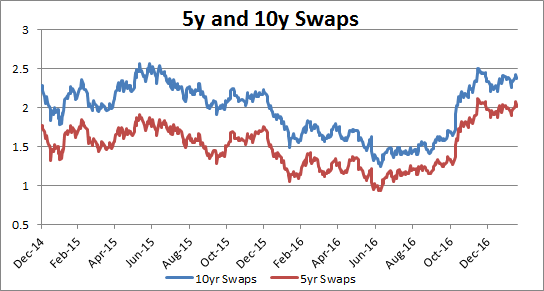 Enjoy your weekend and may the odds be ever in your favor.
Disclosure: I am/we are long MTGE, MITT, NLY, CYS, NYMT, OAKS.
I wrote this article myself, and it expresses my own opinions. I am not receiving compensation for it (other than from Seeking Alpha). I have no business relationship with any company whose stock is mentioned in this article.