At first glance, the Interline Brands acquisition doesn't look like it will have much of an impact on Home Depot's (NYSE:HD) revenue in the short term. Home Depot acknowledged in the Q4 conference call that Interline won't change the company's growth rate in 2017. Interline produces nearly $2 billion in revenue, which equates to 2% of Home Depot's sales of $94.6 billion in 2016. Although Interline won't have a large impact on Home Depot's sales in the short-term, I do think it will help the company grow the Pro division over the long-term.
The Pro division is important for Home Depot's growth. Pro sales are growing faster than the company's comp store sales. Transactions over $900 increased 11.6% while comp store sales increased 5.8% in Q4. Since Pro contractors tend to do larger projects on a frequent basis than the average retail DIY customer, it makes sense to grow the Pro business to drive overall sales growth.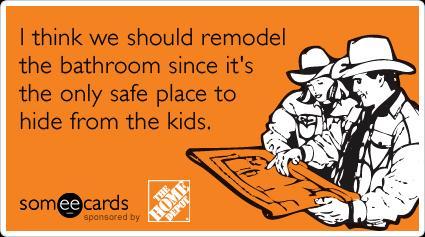 Image source: pinterest.com
Interline was obtained by Home Depot at a great value in my opinion. HD paid $1.6 billion in cash for Interline. In return, HD will benefit from Interline's $2 billion in annual revenue. So, the acquisition is more than paying for itself in revenue in the first full year.
I think Home Depot will work to increase the revenue from the Interline business. I say that because HD pointed out in the Q4 conference call that the market opportunity for the products & services that Interline sells (products for commercial/industrial customers) is about $50 billion. HD currently owns about 5% of that market. Therefore, with such a large market opportunity, it makes sense to grow the Interline/Pro division to grow market share.
Home Depot can leverage its large economies of scale to increase the Interline products and services and the Pro division. With $2.5 billion in cash and steady operating cash flow growth, HD has plenty of funds available to benefit from large quantity discounts on inventory. HD increased operating cash flow by 4.4% to $9.78 billion in 2017. This was preceded by a 13.7% increase in operating cash flow in 2016.
The company gets a great bang for its buck with an impressive ROE of 116% and ROIC of 29%. This is higher than Lowe's (NYSE:LOW) ROE of 32% and ROIC of 13%. Since HD achieves a significantly higher return on its invested capital, the company has a stronger moat than Lowe's.
Home Depot's stronger moat over Lowe's means that HD has stronger competitive advantages. This is evident in HD's higher Pro sales. The average pro contractor spends about $6,500 per year at Home Depot, while Lowe's gets about $2,000 per contractor. That's 225% higher sales that Home Depot gets from contractors.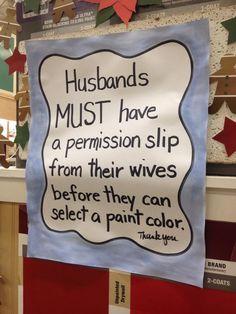 Image source: pinterest.com
Interline has 3 main segments that the company sells to:
1. Institutional & Commercial Facility Owners & Service Contractors
2. Multifamily Apartment Owners & Property Managers
3. Residential Service Contractors & Retailers/resellers
The segments give you an idea of Interline's customers, which are more likely to drive a higher volume of sales as compared to average retail customers.
Interline has a solid distribution network. Interline's distribution network consists of over 4 million square feet of warehouse space across 93 distribution points in the U.S. That includes over 600 trucks providing next day delivery service to 98% of the U.S.
Now that Interline operates under Home Depot, there is more money and resources available to drive sales growth for Interline's products. Achieving a distribution network that can provide next day deliveries in the U.S. is a great accomplishment for a small business. It is a network that Home Depot can use to grow its business.
It is possible that Home Depot could eventually use the Interline distribution network to sell products from the Home Depot website. This would allow for faster deliveries, giving Home Depot another competitive advantage.
For example, the Interline trucks could be integrated into Home Depot's e-commerce business. The trucks could make a delivery from an Interline facility to a customer and then swing by a nearby Home Depot fulfillment center to pick up and deliver orders on their way back to the Interline facility. This can be done in areas where it makes logistical sense.
Home Depot has 3 online fulfillment centers in California, Ohio and Atlanta. With the HD centers and Interline's centers spread evenly across the country, some logistical synergies can be created with the Interline Brands fulfillment centers.
Home Depot also has more money available to market the Interline products. The Interline products can be marketed in conjunction with Home Depot's other Pro products. This strategy can be used to drive sales of the Pro division.
Driving sales of the Pro division will help increase Home Depot's overall revenue over the long-term. The company is performing well as evident in strong comp store sales growth quarter after quarter. Driving Pro sales will increase the chance for Home Depot to continue its comp store sales growth in future years.
Disclosure: I/we have no positions in any stocks mentioned, and no plans to initiate any positions within the next 72 hours.
I wrote this article myself, and it expresses my own opinions. I am not receiving compensation for it (other than from Seeking Alpha). I have no business relationship with any company whose stock is mentioned in this article.
Additional disclosure: If you like my analysis, click on FOLLOW at the top of the article near my name. That will allow my articles to display on your homepage as they are published. The article is for informational purposes only (not a solicitation to buy or sell stocks). I am not a registered investment advisor. Investors should do their own research or consult a financial advisor to determine what investments are appropriate for their individual situation. This article expresses my opinions and I cannot guarantee that the information/results will be accurate.