Over the past few years, the Gulf carriers have become more and more of a threat to legacy carriers around the world. There is a lot to be said about how fair this competition is or how unfair it is. In this article series, I want to look at how Gulf carriers quickly expanded and how not everything has packed out the way they wanted and what current market conditions means for orders and deliveries from Boeing (BA) to these carriers. In this first article, I will be looking at Emirates.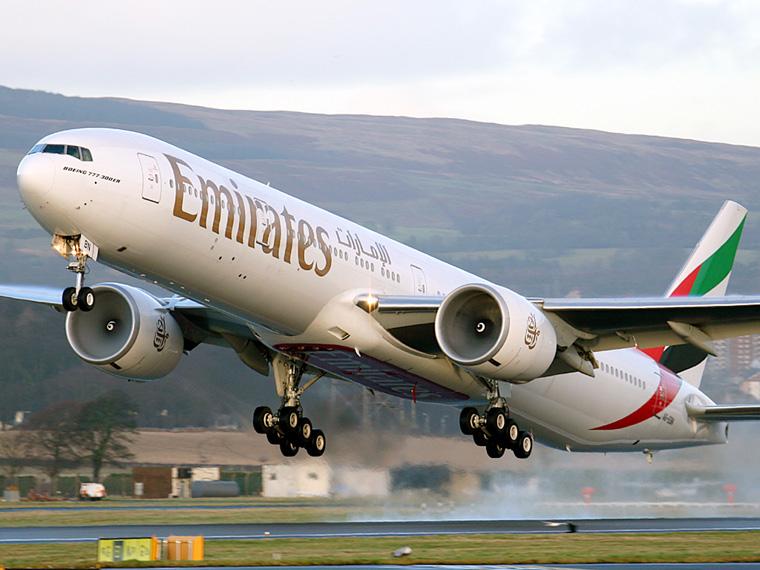 Source: Middle East News & Arab Headlines From A Local Perspective | Al Bawaba
What makes the Gulf carriers somewhat unique is their vision on travel and especially business travel, where it offers a level of comfort that is almost unprecedented. Airlines have been able to implement this vision across their fleet aided by business travelers from all around the world. The airlines are state-owned, and that is where European and North American legacy carriers feel the unfair competition, since even with the region flourishing, it is highly unlikely that these airlines could have realized a significant expansion since inception, if it were not for the billions of dollars it had received from their respective governments. Whether you like it or not, business in the region is important to Boeing, and I want to have a look at how each of these airlines has developed with the help of Boeing aircraft and whether it is likely that follow up orders will come in case Boeing is in dire need for orders.
Emirates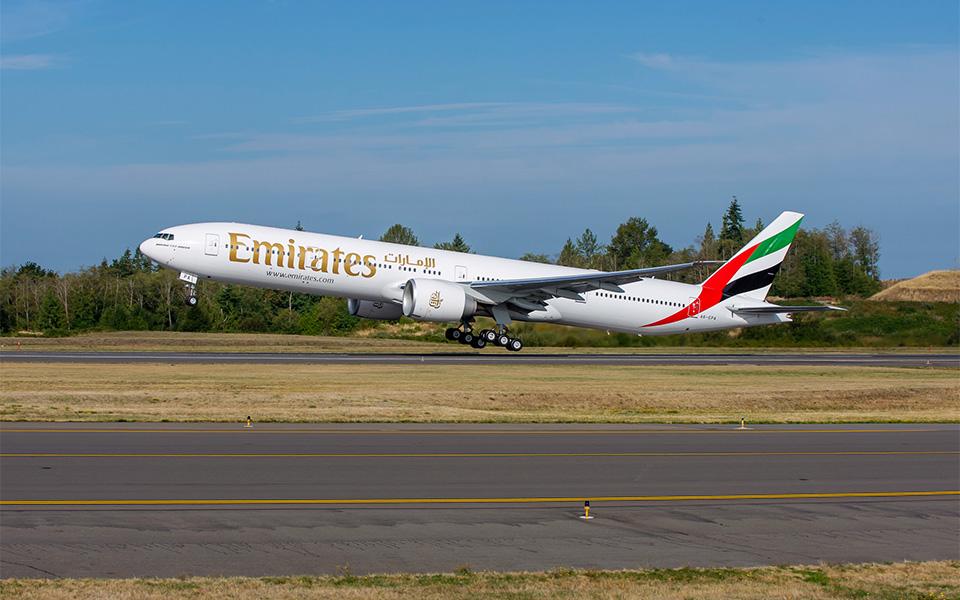 Source: www.boeing.com
Emirates is most likely known for the big fleet of Airbus (OTCPK:EADSF) A380 it operates, but just like for many airlines, it started small. In 1985, the airline started operations with a Boeing 737-300 and an Airbus A300B4-200, backed by a startup capital of $10 million and aided by Pakistan International Airlines. In 1986, the airline received its first bought aircraft. While war is never a good thing, for Emirates the Gulf War meant that other airlines did operate in the region.
By 1995 the airline had 14 aircraft in service and 30 destinations. Some years later it took over management of Air Lanka for $70 million and successfully rebranded the company. Emirates aspirations became clear in 2000 when it orders 58 aircraft including the Boeing 777 and Airbus A380. Following the 9/11 attacks and a bombing in Colombo, hub of the airline Emirates managed, the airline initially faced difficult times. However, following the crisis in the airline industry, Emirates once again saw its competitors disappear on the Dubai routes. This allowed the airline to grow without any major competition.
In the years after, the airline would start direct flights to the US and expand its fleet to become the biggest long-haul airline in the world. However, the drop in oil prices has also affected Emirates.
United Arab Emirates depends for 66% on export of petroleum products. So the drop in oil prices has decreased oil related travel somewhat, but more importantly it has pressured Emirates' ability to spend billions on aircraft whereas its budget previously was almost unconstrained. Additionally, passenger load factors have been under pressure since capacity has outpaced demand over the past years, as shown in Table 1, and the airline had to lower its fares to maintain a sufficient load factor.
Table 1: Load factor Emirates

So also for Emirates trees do not grow to the sky and that is also why the airline has not placed any orders with Boeing for the current Boeing 777, despite the program being in dire need for order inflow and Emirates being the largest admirer of the type.
In fact, Emirates has not finalized an order for 15 Boeing 777-200LR aircraft that it was previously eyeballing and I think it is unlikely that the airline is still looking for such an addition to the fleet.
Also when the airline was pitched the Boeing 747-8I, it stayed loyal to the Airbus A380. Emirates previously ordered the Airbus A350, but canceled the order as the aircraft changed too much over the course of years. This left the competition wide open again and gave Boeing an opening to pitch its Boeing 787. A decision on an order had been expected by the end of 2016, but remained absent, and it might take as well another year before a final decision is reached. This can partly be attributed to the yield pressure on long haul operation, but also because the biggest members of the Airbus A350 and Boeing 787 family are yet to enter service.
So what we are seeing here is that, in light of lower oil prices, load factors and fares, also Emirates has held off decisions on the purchase of wide body aircraft.
The airline is currently looking into acquiring narrow body aircraft in order to feed passengers to its Dubai hub and it is likely that this will become necessary in the years to come as Qantas (OTCPK:QUBSF) starts operating flights directly to Europe.
Conclusion
Boeing has been able to increase production for its Boeing 777 program to 100 aircraft per year aided by big orders from Emirates. It seems, however, that also for Emirates cash has started to play a bigger role and the overcapacity on the market has also impacted the airline's yield.
With over 170 unfilled orders with Boeing, Emirates continues to be a big customer of Boeing but I do not expect any big orders or decisions any time soon. Emirates is likely to monitor demand for air travel in the years to come and await its first Boeing 777X delivery before committing to the purchase of more aircraft.
Boeing will decide on an increase of the Boeing 787 production rate later this year. Given the current wide body market and Emirates postponing an order decision, I do not think we will be seeing a sustainable rate increase.
In the end, Emirates remains an important customer to Boeing, but it seems to have reached a saturation point as well.
Join Seeking Alpha's first premium service with a focus on but not limited to the aerospace industry and get access to my exclusive research, trades, aircraft performance tools, databases and more.
If you would like to receive updates for my upcoming articles, please click the "Follow" text at the top of this page next to my profile.
Disclosure: I am/we are long BA.
I wrote this article myself, and it expresses my own opinions. I am not receiving compensation for it (other than from Seeking Alpha). I have no business relationship with any company whose stock is mentioned in this article.
Editor's Note: This article discusses one or more securities that do not trade on a major U.S. exchange. Please be aware of the risks associated with these stocks.