Over the past few years the Gulf carriers have become more and more of a threat to legacy carriers around the world. There is a lot to be said about how fair this competition is or how unfair it is. In this article series, I want to look at how Gulf carriers quickly expanded and how not everything has packed out the way they wanted and what current market conditions means for orders and deliveries from Boeing (BA) to these carriers. In this first article, I will be looking at Qatar Airways.
The article covering Emirates can be found here.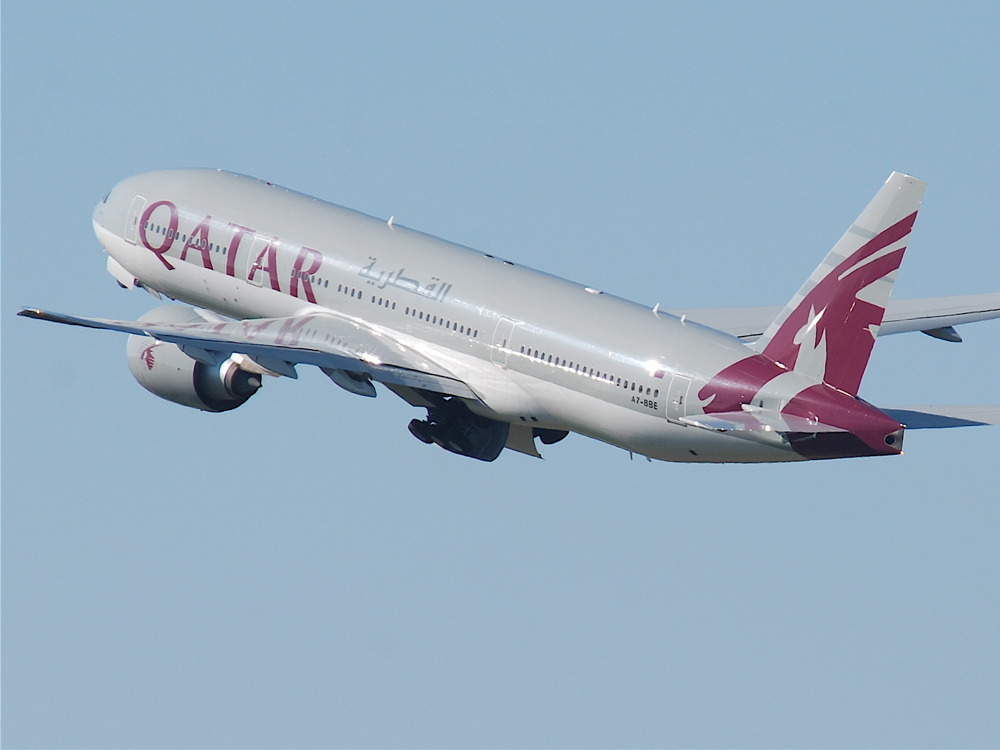 Source: Middle East News & Arab Headlines From A Local Perspective | Al Bawaba
What makes the Gulf carriers somewhat unique is their vision on travel and especially business travel, where it offers a level of comfort that is almost unprecedented. Airlines have been able to implement this vision across their fleet aided by business travelers from all around the world. The airlines are state-owned and that is where European and North American legacy carriers feel the unfair competition, since even with the region flourishing it is highly unlikely that these airlines could have realized a significant expansion since inception, if it were not for the billions of dollars it had received from their respective governments. Whether you like it or not, business in the region is important to Boeing and I want to have a look at how each of these airlines has developed with the help of Boeing aircraft and whether it is likely that follow up orders will come in case Boeing is in dire need for orders.
Qatar Airways
Qatar Airways was founded in 1993, almost a decade after Emirates. The airline started with a pair of Airbus (OTCPK:EADSF) A310 aircraft as the backbone of the fleet and then added Boeing 747 airframes later on. These airframes were later replaced by Airbus A300 airframes. Not long after, Qatar Airways started attracting Airbus narrow body aircraft, setting up a regional network. In 2003, Qatar Airways ordered the Airbus A321, A330, A380 and A340 and started operating flights between Qatar and Shanghai.
In 2007, Qatar Airways placed a mega-order with Airbus for the purchase of 80 aircraft Airbus A350. Up until that point Boeing had not played a meaningful role in Qatar Airways' plans. That changed later in 2007 as the airline ordered 30 Boeing 787-8s (including 35 options) and 27 Boeing 777 airframes (including 5 options). The airline would place smaller orders for the Boeing 777-300ER and Boeing 777F in the years after and committed to taking delivery of 60 Boeing 777X aircraft.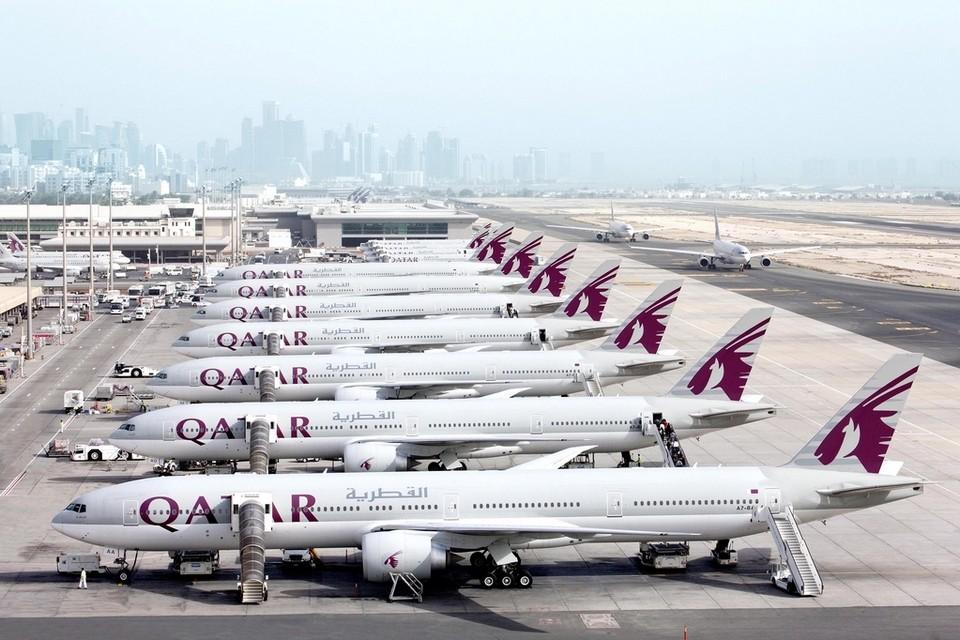 Source: The National - thenational.ae | Latest UAE news
In 2011, Qatar Airways selected the Airbus A320neo, which seemed to close the door for the Boeing 737MAX. Qatar Airways, however, has been unsatisfied with the Airbus A320neo and its delays and has refused to take delivery of any of them to this day. In October 2016, the door opened somewhat for Boeing as Qatar Airways ordered 40 Boeing 777 and Boeing 787 aircraft and expressed its intent to order 60 Boeing 737 MAX aircraft.
Whereas Emirates depends on the export of petroleum, Qatar depends on the export of petroleum gas. Somewhat lower oil prices seem to work for the Qatar government, which makes the cash constraints less obvious for Qatar Airways.
Whereas Emirates has chosen to have only one strong alliance, with Qantas (OTCPK:QUBSF), Qatar Airways has opted for a membership in the Oneworld alliance, focusing on strategic partnerships. It has a global investment strategy with stakes in South American LATAM (LFL), International Airlines Group and Meridiana.
Using these partnerships and stakes Qatar Airways is crafting a system that should feed passengers to its Doha hub and have a presence on the South American market and on the European mainland.
Qatar Airways has a more globally focused view and its airline fleet is more diversified than the Emirates fleet, allowing for better fit aircraft to operate on certain routes. This is beneficial to the operating cost structure, while its partnerships have allowed the airline to feed more passengers to the Doha hub.
While Qatar's growth story is impressive, even this airline has coped with a setback. The airline previously aimed to launch a carrier in Saudi Arabia but had to abandon these plans as the airline coped with delays and new domestic airlines were founded.
One big difference between Qatar Airways and Emirates is that Emirates tends to place huge orders while Qatar Airways places smaller orders. This is also the reason why orders from Qatar Airways have continued to drip in Boeing's order book, while orders from Emirates has remained absent.
What also is a driver for Qatar Airways is the expected demand related to the 2022 World Cup, which could attract 1 to 2 million people to Qatar next to the continued growth profile.
Conclusion
While Emirates has not placed any orders other than orders for the Boeing 777X in recent years, Qatar Airways has continued to place smaller orders that seem to be more fitting with actual demand. Additionally, Qatar seems to have been more resilient to low oil prices by investing in other parts of the Qatari economy, leading to less pressure from the government to reduce capital expenditures.
Coupled with a global investing strategy and a regional network, Qatar Airways has been able to continue to grow and with the 2022 World Cup in sight we might even see the airline making use of its Boeing 737 MAX options to grow the regional fleet.
In my view, Qatar Airways has a healthier fleet mix and important strategic stakes and partnerships, which is beneficial to jet makers as it can be expected that the airline does need aircraft to continue growing. Somewhat confirming this is the order for 40 wide body aircraft in October, while other airlines seemed to be holding off from ordering aircraft.
Join Seeking Alpha's first premium service with a focus on but not limited to the aerospace industry and get access to my exclusive research, trades, aircraft performance tools, databases and more.
If you would like to receive updates for my upcoming articles, please click the "Follow" text at the top of this page next to my profile.
Disclosure: I am/we are long BA,.
I wrote this article myself, and it expresses my own opinions. I am not receiving compensation for it. I have no business relationship with any company whose stock is mentioned in this article.
Editor's Note: This article discusses one or more securities that do not trade on a major U.S. exchange. Please be aware of the risks associated with these stocks.