On February 23, the USDA announced its 2017 forecast for planted areas in the United States. As for the wheat planted area, it is forecasted at 46 million acres. This is 4.2 million acres lower than the final USDA forecast in 2016 and 0.9 million acres below the expectations of analysts.
Based on the numbers, let us calculate what volume of wheat may be harvested this year in the United States.
According to the USDA statistics, since 1980, the harvested area in the United States accounted for an average of 85% from the planted area. And oddly enough, this figure tends to decrease over time. But let's assume that the harvested area will amount to 46*0.85=39.1 million acres.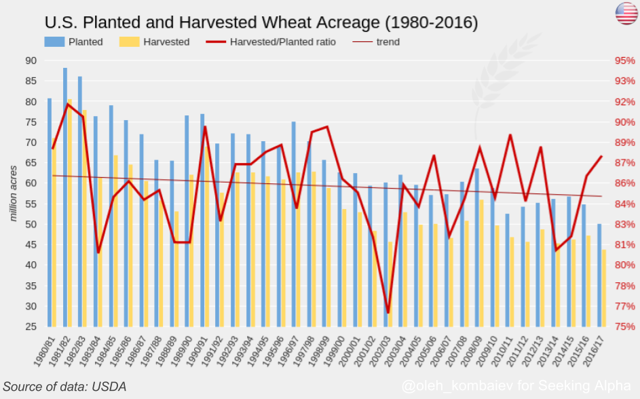 The average yield of wheat in the United States has been steadily growing over the past 30 years, and the trend value has reached 47 bushels per acre in the current year. However, I think this is rather optimistic yield forecast for several reasons.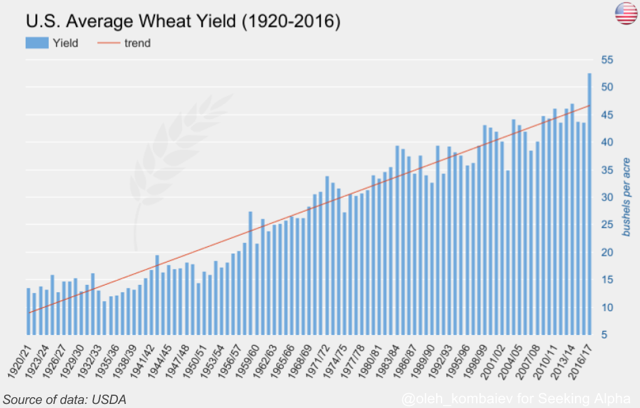 Firstly, the condition of winter crops, in which they entered the period of hibernation, was not the best for the last four years. As for the condition of crops in the key wheat growing regions, it was below the average level. Thus, the percentage of crops in good-excellent condition is 52% in Kansas, 53% in Oklahoma and 47% in Colorado - lower than the average 58%.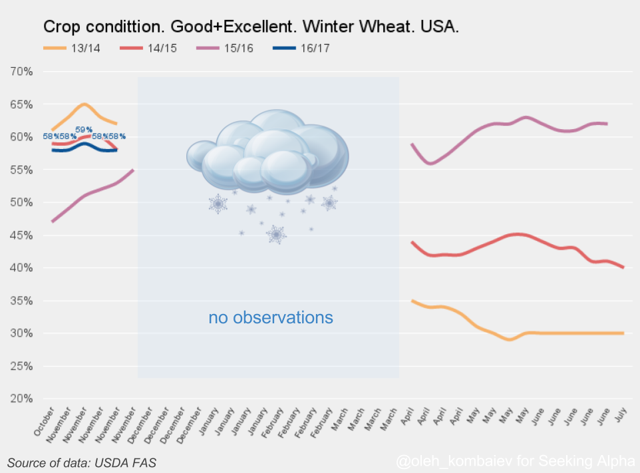 Secondly, since December the snow cover was almost absent in the central regions of the United States, hence, it could not protect winter wheat crops from frosts below 30 degrees Fahrenheit, recorded in January.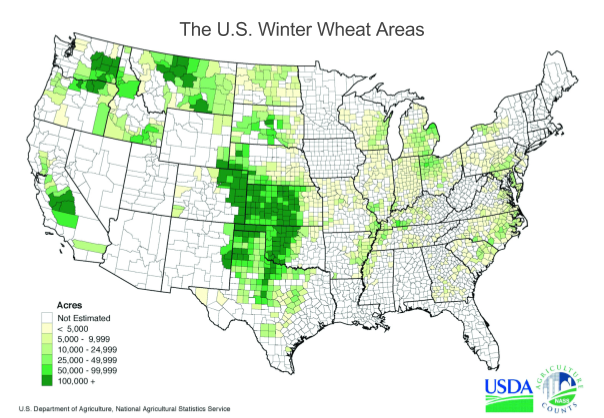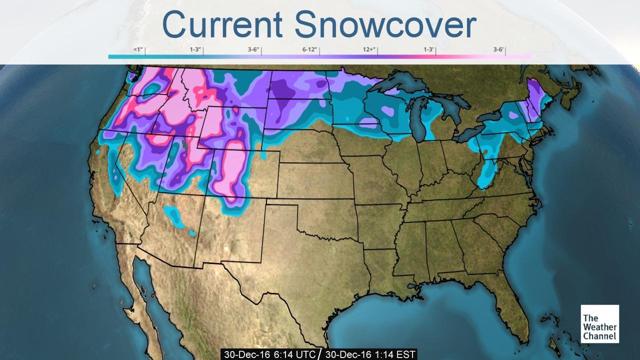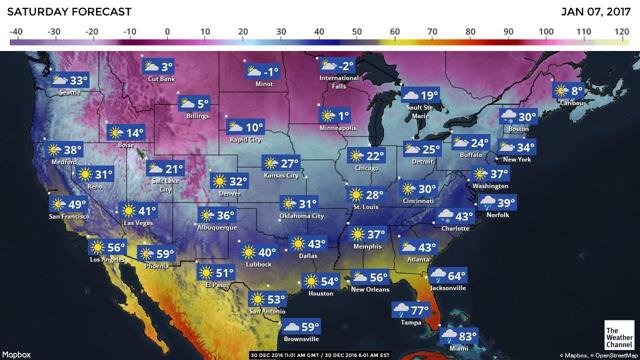 Also, since February, the formation of drought has been recorded in the central regions of the United States, which account for the bulk of the wheat production: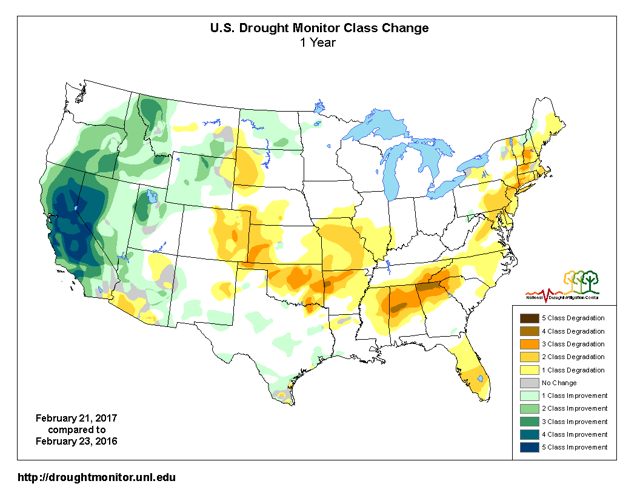 As you can see, the ripening and hibernation conditions of winter wheat crops in the United States are far from ideal, and it is still unclear what the spring weather will be like amid possible intensification of La Nina. Therefore, it is very likely that 47 bushels per acre will prove elusive for the U.S. wheat crop the next season. But, even if we start from this figure, we'll get the following result: 39.1 * 47 = 1838 million bushels, or 50 million metric tons. This is 20% less than 16/17 harvest, and is the worst result for the past 14 years.
In my opinion, such a prospect not only provides strong support for the market, but also can be a growth driver for the wheat futures price.
Disclosure: I/we have no positions in any stocks mentioned, and no plans to initiate any positions within the next 72 hours.
I wrote this article myself, and it expresses my own opinions. I am not receiving compensation for it (other than from Seeking Alpha). I have no business relationship with any company whose stock is mentioned in this article.