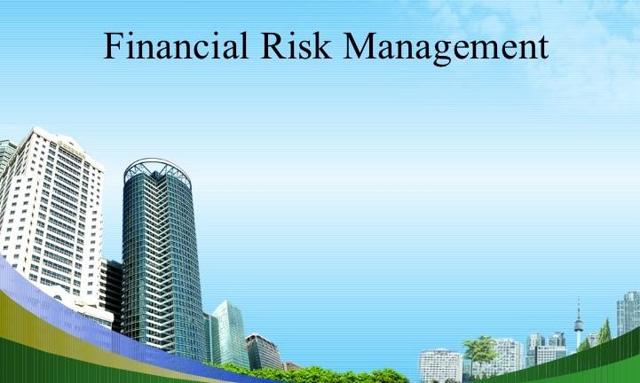 My first move every day, as an investor and trader, is to inspect the major indices on a technical analysis basis to arrive at a reasonable conclusion of what might be expected. This inspection includes a risk assessment of various index price levels. I generally look at the broad indices and ETF price charts for (NYSEARCA:SPY) (NYSEARCA:DIA) (RUT) (NYSEARCA:IWF) (NYSEARCA:IWM) (NYSEARCA:HYG) (NYSEARCA:TLT) (NYSEARCA:IEF) (NASDAQ:QQQ) (NYSEARCA:UUP) (NYSEARCA:EEM) before moving on to any other analysis.
Below is a 2-year daily chart of the S&P 500 index. This market capitalization-weighted index is used by many technicians to gauge market conditions and assess risks.
One of my favorite studies is the 2-standard-deviation channel noted by the three yellow lines sloping upwards from left to right. The middle line is called the liner regression line and here is a formal description:
The linear regression trendline study plots the trendline of price for the entire chart based on linear regression analysis. This line is derived by approximating all the past prices of the specified type using the least-squares method.
A description of the lines above and below the linear regression line to construct the channel is as follows:
The standard deviation channel is composed of two lines parallel to the linear regression line and distanced from it by specified number of standard deviations. Upper line is placed above the trendline; lower line, below.
I use two standard deviations as the parameter for the channel lines because it is statistically significant. Here's why:
According to statistical theory, 67% of the price plot points fall into standard deviation channel if both upper and lower lines are plotted one standard deviation above and below the trendline. If the number of deviations is increased to two for each line, 95% of the points are expected to fall into the channel. If the price falls out of the channel, it is likely to move back unless a major trend reversal is taking place.
In my experience, S&P 500 price level 2385 (top of the channel) will provide significant resistance against further large gains. In fact, many observers of the 2-standard-deviations channel would argue a correction is forthcoming, maybe even grounds for development of a topping bearish chart pattern.
Some bubble historians, like Jeremy Grantham, even call a 2-Sigma event from the linear regression line "the threshold level of major bubbles in the past..." However, to my surprise, Jeremy Grantham seems to be giving a "pass" this time suggesting the (dreaded) 2-Sigma event might be "quite possibly a red herring." The article detailing Jeremy Grantham's outlook is worth a read and can be found here.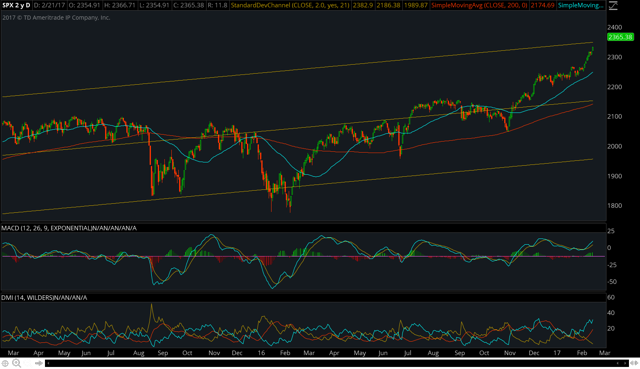 Source: TD Ameritrade.
Another notable example of channel line resistance and price containment is the following 2-year chart of the spot euro/US dollar currency pair. Notice how the pair trades within the statistically significant 2-standard-deviations channel. Many currency traders and institutions have been expecting a down move to 1.00 (parity) in this pair for the past few years; price has notably not cooperated in that regard most likely due to resistance of the lower channel line.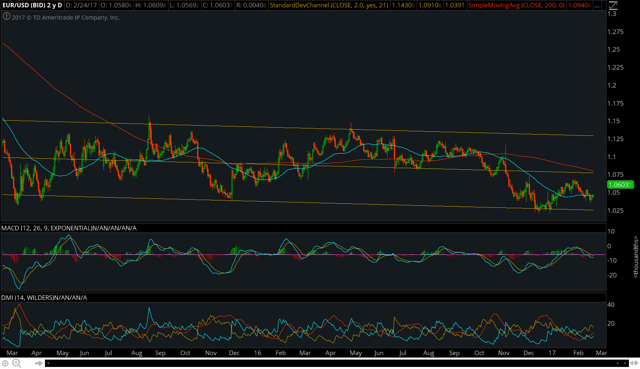 Source: TD Ameritrade.
The following chart is a weekly point & figure chart of the S&P 500 since late 2014 to date. Normally this weekly chart has had a broad sideways to rising look about it, notwithstanding the big correction in late 2015 early 2016. Now look at the right side of the chart, this is what an extended market looks like. This pattern suggests to me a pullback leading to a sideways pattern of consolidation before any meaningful gains are realized.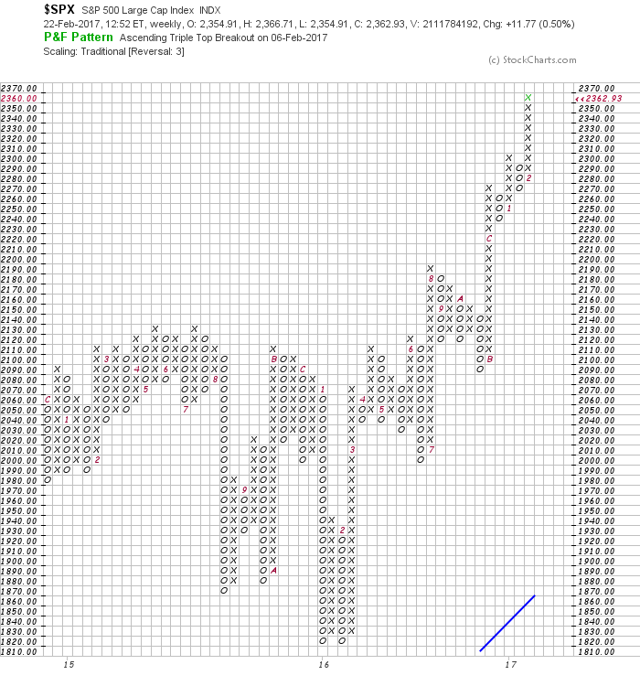 Source: Stockcharts.
Now look at the Dow Jones Industrials P&F chart. This chart speaks volumes about a market that has risen too far too fast. The average has risen 14.5% since early October 2016 without even a meaningful retracement! Again, normally there is a sideways action on the weekly charts or a series of higher highs and higher lows in bullish rising markets. I would classify the right side of this chart as overextended in my view and ripe for a pullback and sideways consolidation phase.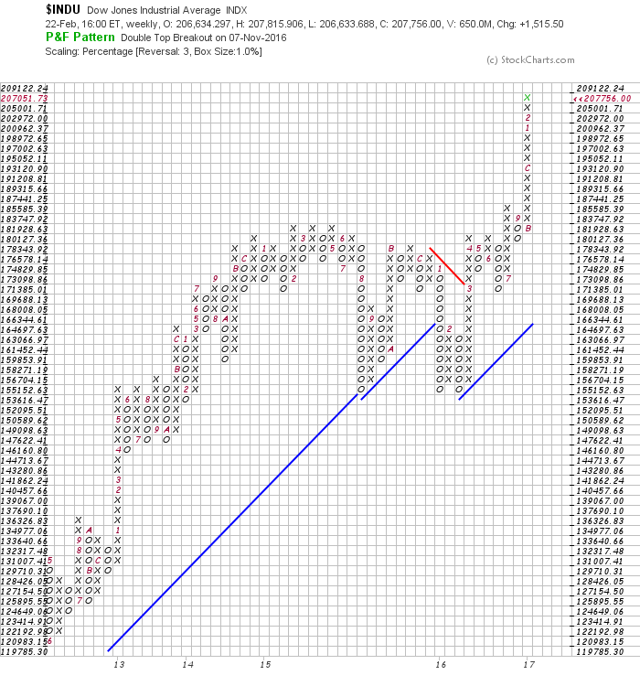 Source: Stockcharts.
The problem is the market will not correct itself because many of us think it is simply too high. Nor will it correct itself because of overvaluation which is a very subjective term. A correction is more likely to ensue because of a credit tightening or a realized global or domestic risk event.
What follows are four possible risk factors or catalysts that can introduce volatility into the markets and start a much needed correction and consolidation in the indices, in my view.
French Elections: Candidate Marine Le Pen Gets Elected
In France, upcoming presidential elections in April and May will note the reach and resolve of the populist wave. I am guessing one of these three candidates: Francois Fillon of Les Republicains, Marine Le Pen of the far right Front National, or centrist Emmanuel Macron, will become the next president.
I am not overly concerned about Fillon or Macron, but Le Pen is a risk factor because she does promise a referendum on whether France should stay in the European Union.
In my view, should Le Pen be elected, volatility will be introduced into the markets immediately. A FREXIT initiative would jeopardize and question the viability of the Eurozone project.
While Macron, Fillon, Hamon, are seemingly perceived to be most presidential, polls have been wrong on the UK and Italian referenda and the US election. Furthermore, Le Pen would be considered by most as a populist party generated president. Her election would also suggest the populism movement is gaining even more traction.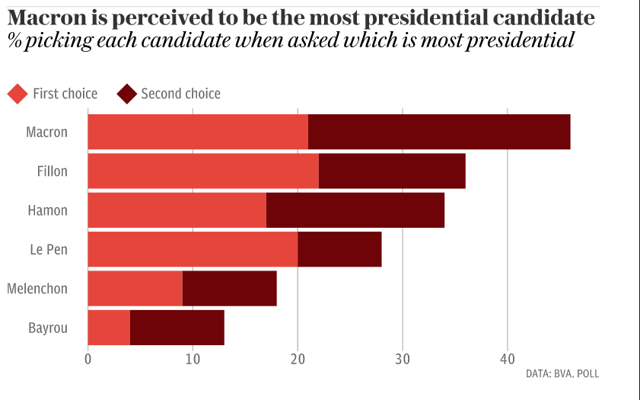 Source: The Telegraph
North Korea Activities
North Korea has been belligerent and unpredictable. In early 2016, North Korea claimed it tested its first hydrogen bomb. Evidence is not conclusive on the truth of the claim, but here is the US reaction.
State Department spokesman John Kirby said the U.S. could not confirm North Korea's claims of a nuclear test but is monitoring the situation.

"We are aware of seismic activity on the Korean Peninsula in the vicinity of a known North Korean nuclear test site and have seen Pyongyang's claims of a nuclear test," Mr. Kirby said
Source: WordPress
I expect further nuclear tests and claims in 2017 by the Korean government. I would expect Mr. Trump to act, or at least respond, not in the most prudent or judicious way, thereby creating market volatility and possibly a market correction.
In fact, the Obama administration considered North Korea a top foreign security issue.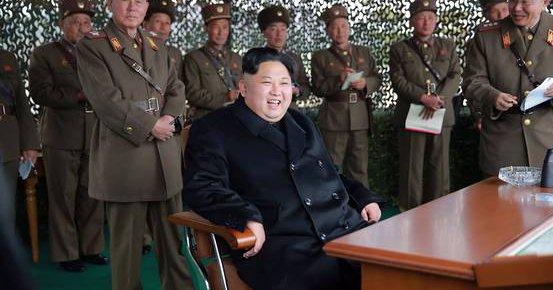 Source: The Wall Street Journal
More Terrorism
Terrorism is a high probability event that could impact the markets in many different ways. The middle east has been generally the source of terrorism for many years. Incidences of terrorism have increased in Europe and to a lesser extent in the West. Many of the terrorist attacks were inspired by ISIL, others by lone extremists.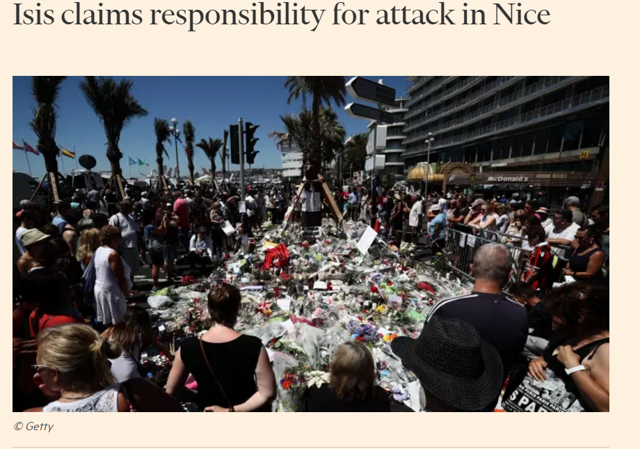 Source: Financial Times
China
China is the second-largest economy in the world. It is an economy that consumes a large portion of commodities like zinc, tin, steel, copper, aluminum, and energy commodities. A major slowdown or a hard landing of the economy will reverberate across world markets.
China's debt levels relative to GDP has risen over the years. China's debt level crossed the 10% threshold back in 2012, a level crossed previously in Spain before its sovereign debt crises.
Here's Bloomberg's Paul Panckhurst:
A warning indicator for banking stress rose to a record in China in the first quarter, underscoring risks to the nation and the world from a rapid build-up of Chinese corporate debt.

China's credit-to-gross domestic product "gap" stood at 30.1 percent, the highest for the nation in data stretching back to 1995, according to the Basel-based Bank for International Settlements. Readings above 10 percent signal elevated risks of banking strains, according to the BIS, which released the latest data on Sunday.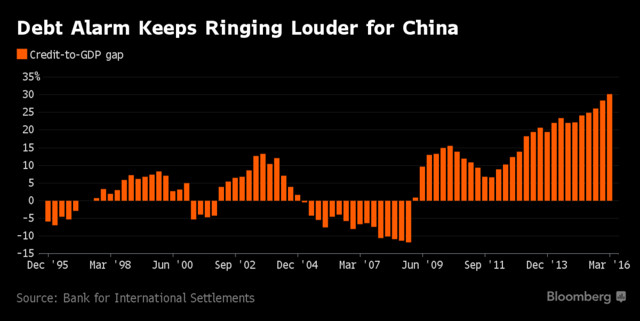 Source: Bloomberg
US-China relations may become strained under the Trump administration. I expect policy and strategy to shift; I do not know when, how or extent any changes will be. President Trump has seemingly taken a hard line by calling China a "currency manipulator." He has also suggested imposing tariffs on imports. Actions by Trump could provoke the Chinese government to take counter measures and disrupt currency and financial markets.
I want to stay invested in the market because the risks I have noted are not yet big enough to undermine my view that equities are the place to be invested in. In fact, I noted my macro views in a recent post on tilting my income investments towards higher interest rates and growth.
But I want to remain cautious because there is no shortage of global risks and the market seems to be overextended and in need of a corrective consolidation phase.
It makes sense to have a plan of action for going forward to try and mitigate the risk of a corrective phase in an extended market and hedge a few notable global risks.
My personal risk management plan has three actionable phases.
Phase #1
Raise cash for tactical purposes and lessen portfolio volatility.
I reduce risk in my portfolio by reducing my beta. I raise cash by selling some of my higher beta equity positions that have become outsized in portfolio weight; I do not eliminate them, that would be unwise. I review lower beta positions that have appreciated to determine any outsized weightings; I like to trim and prune positions to weight them in accordance with original weighting intentions.
I sell positions that have not risen in tandem with this very strong bull market move. My thinking is simple: if a stock cannot perform well in a strong bull market, it will likely lead the downside in a falling market; I would even expect losers to fall further than my winners.
One of the least expensive ways to protect a portfolio instead of expensive option put purchases is to raise cash levels. Cash is not only a cheap form of protection, but also serves as a tactical tool to make purchases at lower prices. Cash lowers the overall risk (beta) in a portfolio.
Phase #2
Using technical analysis, I look for classic topping patterns: double tops, the ominous head & shoulders top, triple tops, rounding top patterns. Even the very first (dreaded) lower high is telling.
I look for price moving averages to begin crossing each other to the downside. The 50 day moving average (DMA) cross below the 100 DMA, starts to get my attention.
I note momentum indicators MACD and DMI for loss of momentum signals. I posted an article back in December regarding some of these indicators and how to spot a developing selling trend.
As these signs emerge forming a composite of bearish signals along with increasing bearish sentiment in all forms of media, I begin buying a small amount of protection in the form of out-of-the-money puts on SPY, QQQ, IWF, IWG.
Phase #3
This is the most aggressive stage whereby the markets are in a clear and confirmed downtrend. Sentiment is notably bearish with deteriorating economic fundamentals that suggest a recession on the horizon; or some catalyst emerges on a global scale which promotes some form of credit tightening. In this stage, I hedge my portfolio with inverse ETFs such as SPXU, SPXS, SDS, PSQ, QID, SQQQ that rise in value during a falling market.
Although the above measure are effective, in my view, they have minimal effect on tail risks that can arise in an instance. A tail risk has a low probability of occurring, but when it does, it has large impact. I would consider a few risks noted earlier in this article to have tail risk potential.
To manage tail risks, I keep a higher than normal portfolio cash allocation when compared to equities and bonds. Currently, my defensive posture is notable with 52% equities, 18% bonds, 30% cash.
There is a daily cost in keeping 30% cash, but that is the price that I pay for protection. I can withstand a large correction in the stock market and still be able to play another day. High cash in a portfolio allocation is both an ongoing daily cost for protection and a tactical tool for opportunistic purchases. Should a favorable correction ensue, I plan on raising my equity allocation to 60%, lowering my cash to 22%, which is about normal for me these days.
My defensive posture means I do not need to buy expensive option protection or begin buying inverse ETFs before weakness is notably evident. In my view, the higher the exposure to equities, the earlier one needs to buy portfolio protection.
I manage risks in a way that makes sense to me. They are not academic in nature, nor are they intended to be a model for anyone else to follow. Everyone has a different set of risks to manage depending on their portfolio composition and risk tolerance.
Notably, the market is extended given the 2-standard-deviation dispersion and confirmed by point & figure charts extensions. Therefore, I have been executing the first phase of my risk management plan.
Fundamentals underlying the US economy are strong and more potential lies ahead in fiscal stimulus and corporate tax reform. However, a good deal of 2017 returns have already been realized in the first two months of the year.
Small tactical moves to raise some cash is prudent to take advantage of a retracement wherein the risk/reward ratio is much improved. Tactically moving to raise cash, resize positions, reduce beta, and sell losers is not considered market timing, but prudent risk and portfolio management.
I plan on monitoring the indices technically for signs of deterioration and loss of momentum. I am also planning an article with support for why I am staying well invested in this market. I will detail a few key regions on the S&P price chart as buy points on a retracement for a more favorable risk reward.
If you would like to follow along to read future posts, please hit the "follow" button.
Disclosure: I am/we are short SPOT EUR/USD.
I wrote this article myself, and it expresses my own opinions. I am not receiving compensation for it (other than from Seeking Alpha). I have no business relationship with any company whose stock is mentioned in this article.
Additional disclosure: This article is intended to provide information to interested parties. As I have no knowledge of individual investor circumstances, goals, portfolio asset mix, diversification. Readers are expected to complete their own due diligence before purchasing any stocks mentioned or recommended. I am not a certified market technician. Investing in public securities is speculative and involves risk, including possible loss of principle. The reader of this article must determine whether or not any investments mentioned in this article are suitable for their portfolio, risk tolerance and accepts responsibility for their decisions.