Welcome to the Big Apple issue of M&A Daily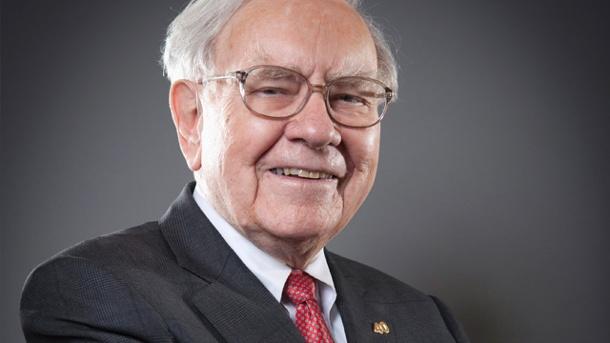 Berkshire Hathaway

At Warren Buffett's direction, Berkshire's (NYSE:BRK.A)(NYSE:BRK.B) Apple (AAPL) stake hit 133 million shares. But more than equity investments, Buffett seeks deals. He doesn't have an immediate replacement for Kraft Heinz's (KHC) failed offer for Unilever (UL) (UN). He is not jumping at either Mondelēz (MDLZ) or Campbell (CPB). His focus has turned to other topics, perhaps including an airline such as Southwest (LUV). Meanwhile, Berkshire shares hit a fresh 52-week high.
Kate Spade
Michael Kors (KORS) and Coach (COH) are circling Kate Spade (KATE). Bidders include strategics and PE shops both foreign and domestic.
Mentor
The Siemens (OTCPK:SIEGY) acquisition of Mentor (MENT) secured Korea Fair Trade Commission approval.
Equity One

Both Regency (REG) and Equity One (EQY) shareholders approved their deal. It is scheduled to close March 1.
B/E
ISS recommended that B/E (BEAV) and Rockwell Collins (COL) shareholders vote for their deal.

Westar
The $6.51 arb spread offers a 46% IRR if the deal closes by June. According to the Great Plains (GXP) CFO on their earnings call,
We continue to make progress on all remaining transaction milestones and are on track to secure all necessary approvals for the transaction by second quarter of 2017.

On the regulatory front, last month, we obtained the required Federal Communications Commission approval for the transaction. On the federal level, that leaves NRC approval, which we anticipate by quarter-end, and FERC approval.

As everyone knows, Chairman Bay's resignation has left FERC with two acting commissioners, preventing a quorum to vote on contested issues including our pending application. We're working with EEI and our own legislative delegation to stress the importance of a FERC quorum. We're confident that once the quorum is reached, FERC will approve our application in a timely manner.

At the state level, hearings with the Kansas Corporation Commission ended a few weeks ago. We put forth our case highlighting the value of this combination and why it makes common sense to our customers.

Procedurally, parties will follow a round of briefs in the coming months, with a commission order due by April 24.

In Missouri, the Missouri Public Service Commission issued an order finding that through the 2001 stipulation and order forming our holding company, they have jurisdiction to review the merger. Although we do not agree with the commission's finding, we are pleased to see their continued commitment not to slow down the approval process and we do not plan to appeal their decision.

As a result, last night, we filed an application with the Missouri Public Service Commission seeking approval of the acquisition. We remain confident that our stipulation and agreements with the MPSC staff and Office of Public Counsel will be accepted in approving the merger.

Finally, our integration plans have been underway for months and will allow us to hit the ground running on day one. We're confident in our ability to deliver on our overall savings estimates and the financial and strategic benefits that this combination will deliver.

8x8
8x8 (EGHT) is considering a sale. The company is working with Morgan Stanley (MS). More to come in future editions of M&A Daily…
Done deal.

Elsewhere on Seeking Alpha

Beyond Seeking Alpha
Sifting the World Review

Great chat room

I have gained a great deal of insight by following the regular contributors to the message board chats. For the most part they are very well informed.
Disclosure: Long BRK.A, BRK.B, KATE, WR, EGHT.
I wrote this article myself, and it expresses my own opinions. I am not receiving compensation for it (other than from Seeking Alpha). I have no business relationship with any company whose stock is mentioned in this article.
Additional disclosure: Chris DeMuth Jr and Andrew Walker are portfolio managers at Rangeley Capital. We invest with a margin of safety by buying securities at discounts to their intrinsic value and unlocking that value through corporate events. To maximize returns for our investors, we reserve the right to make investment decisions regarding any security without notification except where notification is required by law. This post may contain affiliate links, consistent with the disclosure in such links. We manage diversified portfolios with a multi-year time horizon. Positions disclosed in articles may vary in sizing, hedges, and place within the capital structure. Disclosed ideas are related to a specific price, value, and time. If any of these attributes change, then the position might change (and probably will).
Editor's Note: This article discusses one or more securities that do not trade on a major U.S. exchange. Please be aware of the risks associated with these stocks.