Intel (NASDAQ:INTC) is facing its first real competition in the CPU arena in years - competition that has frankly been missing for nearly half a decade as AMD (NYSE:AMD) put out a "real stinker" with the Bulldozer CPU (and its various mutations). However, all of that is being corrected via AMD's new CPU "Ryzen."
AMD's Ryzen CPU is available for preorder - and so far pent-up demand is outstripping supply. Some retailers have run dry - but fear not! More of the smoking-hot Ryzen CPU is on the way to shelves in your area. Retailers have been resupplied and Ryzen has risen.
Rollout for Ryzen
Ryzen 7 will be here Tuesday. Ryzen 5 will arrive in Q2 followed by Ryzen 3 in the second half of this year according to AMD via its press conference.
This gives AMD time to sell high-end chips to the enthusiasts while building up a supply of Ryzen 5 and Ryzen 3. Meanwhile, it also gives AMD and its retailers time to sell off old FX chips. On the flip side it also gives INTC a little more breathing room to come up with ideas on how to try to counter Ryzen (via pricing and counter marketing).
Intel Has Not Cut Prices... Yet
Ryzen is priced so aggressively that it will impact prices of Intel's processors. It is only a matter of time before Intel will be forced to respond. Yet, the initial report from Wccftech.com reports that "Intel's enthusiast, mainstream and budget-tier processors have received massive price cuts by a certain list of retailers." Some people prematurely ran with this and assumed Intel had cut prices and AMD was in trouble. No, Intel has not yet officially cut prices. The price cuts we are seeing are only for microcenter.com and ONLY good for in-store purchases.
When we do a price check online using camelcamelcamel.com and we take out the extreme values, check the box "third party new" and the uncheck "close-up view." Now go ahead and take the Pepsi challenge - plug in any of the Intel processors and see what you come up with. We tried out the Intel 6700K CPU as well as the 6850K CPU (plus a few more just to be sure). Results: No massive drops in price have happened...yet.
Gamblers' Options
The AMD live stream is on Tuesday the 28th - it might be interesting for the gambler types to put up a very small amount of money and gamble it away in the form of cheap out of the money calls. Granted, the odds that you will make money can be very low but IF successful the rewards can be great. AMD has had a fantastic run but the hype might still be valid (in our opinion).
As always, keep a few cheap put options in place around key events like this. If things go south, you are at least insured against catastrophic loss.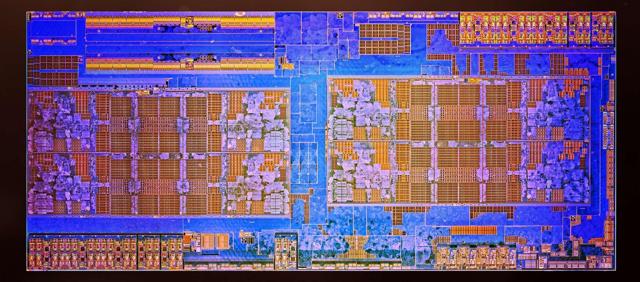 Takeaway
Eventually Intel will find that pricing sweet spot (where sales are acceptable) as well as margins while they try to put out a response to Ryzen. The days of Intel being alone at the top of the CPU game are gone. Competition is back.
Disclosure: I am/we are long AMD.
I wrote this article myself, and it expresses my own opinions. I am not receiving compensation for it (other than from Seeking Alpha). I have no business relationship with any company whose stock is mentioned in this article.
Additional disclosure: I own options as well.