A few weeks ago, we posted an update on our yearly performance, as well as our portfolio holdings. Today we provide an update on a few additions to our portfolio.
As we mentioned back then, we were skeptical about the macroeconomic picture due to various risks. Brexit negotiations, Trump policies, interest rates' rise, Eurozone political crisis and China financial bubbles are just some of the risks that could materialize in 2017. We don't think that any of these will explode in their full form. Yet, interest rates could be increased at the next FED meeting, Greece debt discussions are going nowhere and Trump acts like a teenager in his full testosterone-oriented personality. He even started talking about atomic bombs. You would expect this rhetoric from the likes of Putin rather than from the President of the United States.
Despite all these, markets keep climbing and they are more expensive than ever. So, any minor adjustment in investors' perception would be detrimental to performance. A couple of simple metrics show how expensive these markets are: Market capitalization to GDP and Shiller P/E ratio. Both metrics show that markets are significantly overvalued.
Based on these expectations, we mentioned that we were keeping a substantial portion of our holdings in cash and this has not changed (also due to our recent capital raising). Further, to protect our portfolio from macroeconomic risks, we have recently purchased two ETFs that are allowing us to short the indexes: SPXU (3X short S&P500) and SQQQ (3X short Nasdaq). Needless to say, since markets kept climbing, this portfolio structure has limited our performance at the beginning of the year. We do not plan to change this strategy and we will keep a short exposure of approximately 25% and a similar portion of cash.
New investments
Our portfolio additions have performed very well. In particular, we recommended (and started positions in - we usually put our money where our mouth is) Akorn (NASDAQ:AKRX), AmerisourceBergen (NYSE:ABC) and Nike (NYSE:NKE). As we mentioned in this article, Akorn is a good company at fair value, and we don't expect their business model to be negatively impacted by politics. A similar thesis was put forward for ABC. In particular, we argued that ABC was the best buy compared to Cardinal (NYSE:CAH) and McKesson (NYSE:MCK). We then started a position in Nike writing that the company "is not cheap and is not on sale, but we disagree that we need to wait for a fire-sale price. The company has an outstanding track record, top notch management that rewards shareholders, strong brand, balance sheet and profitability."
These stocks performed quite well. Year-to-date, AKRX is down 2.5%, yet we have doubled our position when the stock plummeted so our average price is $20.35. We have also sold CALL options as suggested here. Therefore, considering the current share price of $21.28, we are in green for 4.5% (plus the option premium of about 10%). Nike and AmerisourceBergen are also performing very well, with respective gains YTD of almost 14% for the former, and a stellar 18% for the latter. In comparison, the Dow Jones is up by 5% from the beginning of 2017.
We have also started positions in other stocks that we haven't had the chance to write about (we will try to do so soon). For example, along the lines of our investments in AKRX and ABC, we have started a position in CVS (NYSE:CVS). This is a solid company with an outstanding track record. Over the last 10 years, revenues climbed at a CAGR of 12.2%, from $50B to $177B. EPS has grown at a CAGR 11.2%, to reach an EPS of $4.9 in 2016. The current political turmoil as well as the loss of an important customer has affected the stock price that fell from $115 of 2015 to the current $80s. We started a position at $77.5. Considering the future potential, the defensive nature and predictability of the business, as well as the dividend yield of 2.35% and a 2017 P/E of 15.4 and 2018 P/E of 13.8 (source: 4-Traders), CVS is a great investment.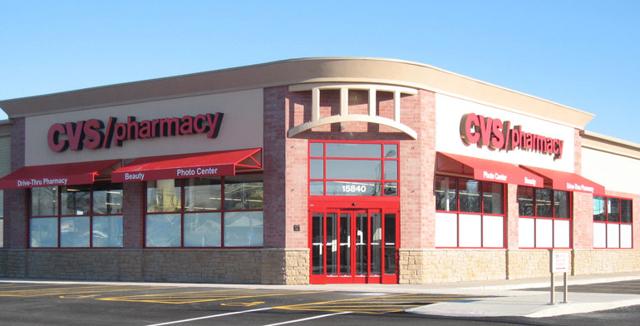 Other two recent defensive additions are Nestle (OTCPK:NSRGY) and Coca Cola (NYSE:KO). Both companies have strong brands, and provide our portfolio with a defensive and stable earnings stream with good dividend yields. We have discussed our interest in Coca Cola here and our interest in Nestle here. Both investments are fractionally higher compared to our acquisition price.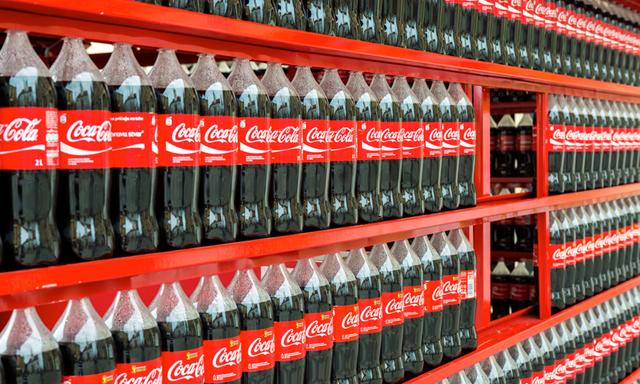 Finally, just before the weekend we have started two new positions: GNC Holdings (NYSE:GNC) and Orion Energy (NYSEMKT:OESX). These stocks are risky and need a further explanation that we hope to provide in the coming week. GNC is a specialty retailer of supplements (e.g. vitamins, proteins). The company is in a difficult phase and the stock price has reflected this weakness. Just three years ago, GNC was trading around $60, while now it is priced around $8. We believe that this investment presents risks, but the risk-reward ratio is appealing. The industry for this type of product is facing strong tailwinds and the management of GNC is doing a reasonable job. We were already intrigued by this company, and when the CEO purchased $5M worth of shares, we decided to pull the trigger. I encourage anyone interested in GNC to read the transcript of the last earnings' release, it offers interesting information about the turnaround strategy and success. GNC revenues and profits are declining rapidly, but the shares trade around 5/6 times earnings expected for each of the next three years (2017-2019, source 4-Traders). Further, the company trades around 2.5X free cash flow (Gurufocus indicates a 4X). However, GNC has a $1.5B debt burden, so the cash flow will be directed to this end. In fact, the company won't pay a dividend this year, and we like this conservative decision. GNC is not a stock for the fainthearted, but we believe that it offers good potential risk adjusted returns.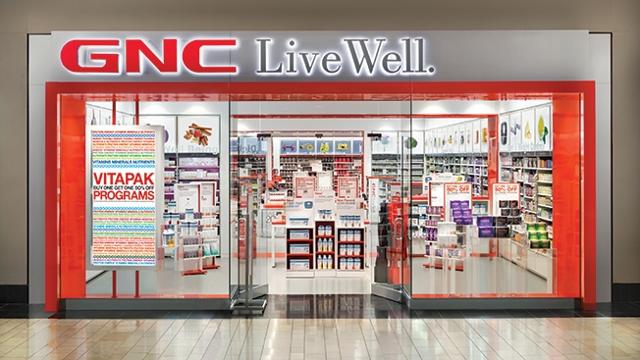 Orion energy is a company operating in the LED lighting industry. The company is very small ($50M market cap), so extra care is needed. Yet, despite the small size, Orion is a leader in its space, offering highly efficient LED solutions (the picture below compares the efficiency or Orion products vis-à-vis its competitors). Also in this case, the industry is expected to grow tremendously over the next few years. Unfortunately, Orion has not been profitable for a while. Yet, the strong technology behind its products and the strong industry tailwinds convinced us that this might change soon and therefore we decided to invest. We are trying to share our research on Orion, but if someone wants to dig deeper I advise to read two great articles recently appeared on SA (here; here, in this article the second half is about OESX).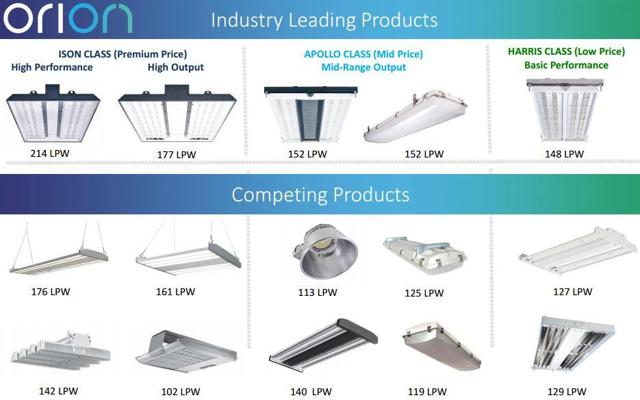 Other holdings
We still hold all the positions that we mentioned at our year end summary. We have positions in Deere (NYSE:DE), International Business Machines (NYSE:IBM), General Motors (NYSE:GM), American Express (NYSE:AXP), Pets at Home (OTC:PHGPY, this stock has lost approximately 15% of its price and we have tripled our position on the way down), Gilead (NASDAQ:GILD), Bertrandt (OTC:BDGXF), Tegna (TGNA, see our recent article) and EasyJet (OTCQX:ESYJY). If you are interested to know our investment thesis on these stocks you can find our articles in our profile.
As always, thank you for reading. If you wish to follow our future articles, just click the "Follow" button next to our name at the top. If you would like us to cover a company, please let us know in the comments. For information about Integer Investments, visit our website. Thank you for reading!
Disclosure: I am/we are long IBM.
I wrote this article myself, and it expresses my own opinions. I am not receiving compensation for it (other than from Seeking Alpha). I have no business relationship with any company whose stock is mentioned in this article.
Additional disclosure: We have investments in all the stocks mentioned above.
Editor's Note: This article covers one or more stocks trading at less than $1 per share and/or with less than a $100 million market cap. Please be aware of the risks associated with these stocks.