Welcome to another bloody Monday edition of natural gas daily!
It was another bloody Monday for the natural gas (NYSEARCA:UNG) complex with the whole curve selling off and the Summer to shoulder month spreads widening.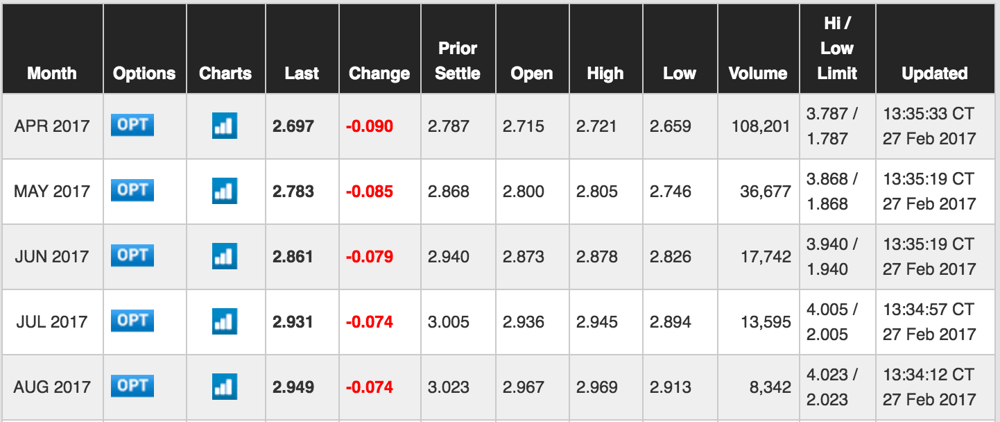 Source: CME Group
For those that read our NGD, it's easy to forget that our specialization is in picking stocks rather than trading natural gas. As a matter of fact, we don't trade natural gas futures or buy/sell natural gas ETFs. So, while our view on the natural gas fundamentals remain bullish, our time-horizon may different severely with yours.
As we look at the natural gas complex we follow, natural gas producers are not following the same downturn as we are seeing in natural gas prices. Some producers like Southwestern (NYSE:SWN) are trading higher despite the disappointing sell-off today.
In this week's "What Changed This Week" report, we look to compare and analyze all of the natural gas producers in the US to see who are the best positioned. This opportunity set comes after the disappointing 2016-2017 Winter that brought most gas producers back to lows seen last year. We think given our long-term fundamental bullish view on the natural gas complex, there will be some solid investment opportunities in the natural gas producers that we follow.
Moving onto what caused the natural gas sell-off today. Remember in our Friday's NGD report, we highlighted that the latest weather forecast showed one last shot of Winter coming? Well, that was revised warmer. Here's a great illustration by Genscape Weather:

Source: Genscape Weather
The left shows the original 11-15 day forecast, and the right picture shows the latest 6-10 day forecast for the same time period. Notice how comparatively bearish it got? That revision saw EOS revised higher by 40 Bcf, which is bearish given the already bloated EOS estimate.
On the fundamental side, our 2:00 PM update to premium subscribers included an update on the current demand front, and one of the changes we saw was the decrease in LNG flow over the weekend. The resulting decrease has tightened the structural deficit and impacted estimated flows for the next several weeks. While the impact isn't large, it contributed towards the disappointing weather update this morning.
For readers interested in following natural gas fundamentals or interested in our energy pick analysis, February presents the last chance to subscribe to HFI Research at the current price of $75/month or $800/annual. Starting March 1, we are raising the price to $125/month and $1,250/annual. If you are interested, you can sign up here. For more info on premium, please read this.
8-14 Day Outlook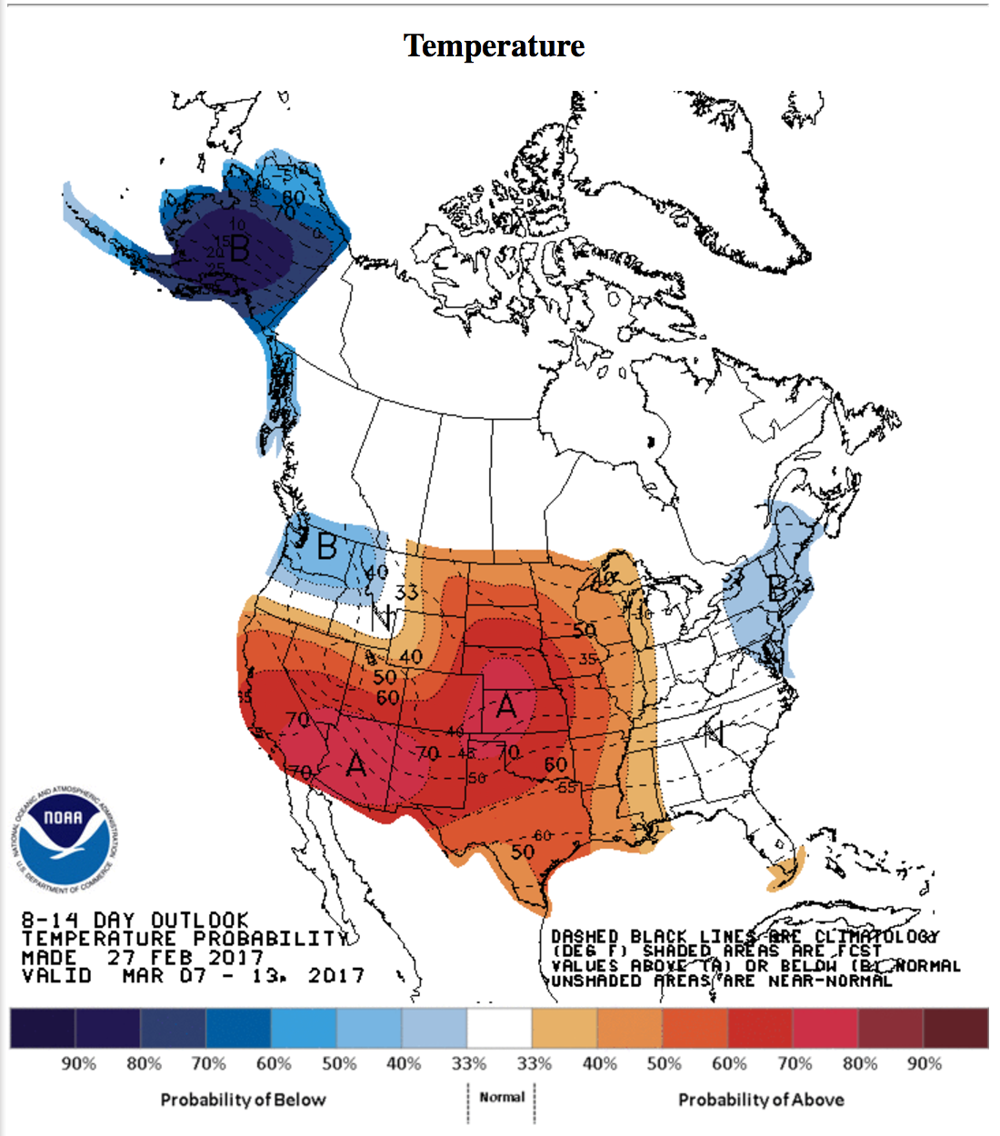 Disclosure: I/we have no positions in any stocks mentioned, and no plans to initiate any positions within the next 72 hours.
I wrote this article myself, and it expresses my own opinions. I am not receiving compensation for it. I have no business relationship with any company whose stock is mentioned in this article.