In 2016, I covered orders and deliveries for Boeing (NYSE:BA) and Airbus (OTCPK:EADSF) with monthly reports. In 2017, I will continue this coverage as it gives us somewhat of an idea of current performance and the ability for the respective manufacturers to grow order books.
Below, the other reports from 2017 can be found:
| | | |
| --- | --- | --- |
| Month | Boeing | Airbus |
| December (2016) | | |
| January | | - |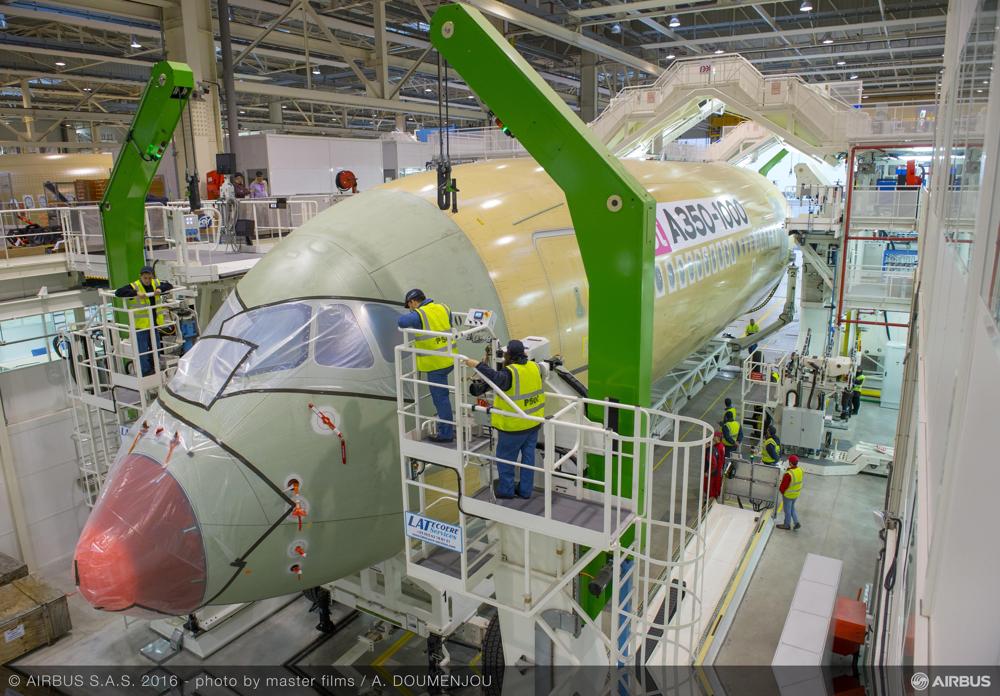 (Source)
Orders

Figure 1: Orders January 2017 (Source: AeroAnalysis)
January was a naturally slow month for Airbus with just four orders. The slow start returns almost each year as jet makers try to finalize orders before the end of the year.
In January, Airbus booked four orders split between three wide-body aircraft and one narrow-body aircraft:
Mexican VivaAerobus ordered a single Airbus A320ceo airframe
Air France ordered three Airbus A350-900 aircraft
Important to note is the fact that the Airbus A350-900 order is a swap rather than an order. Last year, Air France canceled the order for two undelivered Airbus A380s and ordered the Airbus A350-900 instead. What we see here is that Airbus continues to experience difficulties to gather orders for an airplane it has believed and so much invested in.
Compared to January 2016, order inflow declined by 12 units. This was partly caused by an aircraft deal for 14 Airbus A330-900neo airframes being finalized at the start of 2016.
Deliveries

Figure 2: Deliveries January (Source: AeroAnalysis)
In 2016, Airbus delivered 688 aircraft, marking a record production year for the European jet maker. Year-over-year production grew by 8%. For 2017, Airbus aims to deliver more than 700 aircraft, which signals another record-breaking year.
In January, Airbus delivered 25 aircraft divided between four wide bodies and 21 narrow bodies:
After delivering 15 Airbus A350-900 aircraft in December 2016, Airbus delivered a single A350 in January to Ethiopian Airlines
Airbus delivered four Airbus A330-300 aircraft to two Asian and a Saudi Arabian airline
Airbus delivered five Airbus A320ceo aircraft
Two Airbus A320neo aircraft were delivered to GoAir and Azul
The importance of the Airbus A321 showed in the January deliveries with 14 deliveries
No Airbus A380 aircraft were delivered
Year-over-year deliveries increased by three units, primarily driven by higher narrow-body deliveries.
Book-to-bill ratio
Airbus has not supplied an order guidance for 2017, but I do think that the jet maker will be targeting a book-to-bill ratio of 0.9-1. In January, the gross ratio was 0.16 and the net ratio was 0.08 but, after one month of orders and deliveries, no meaningful conclusions can be drawn from the book-to-bill figure.
Customer spotlight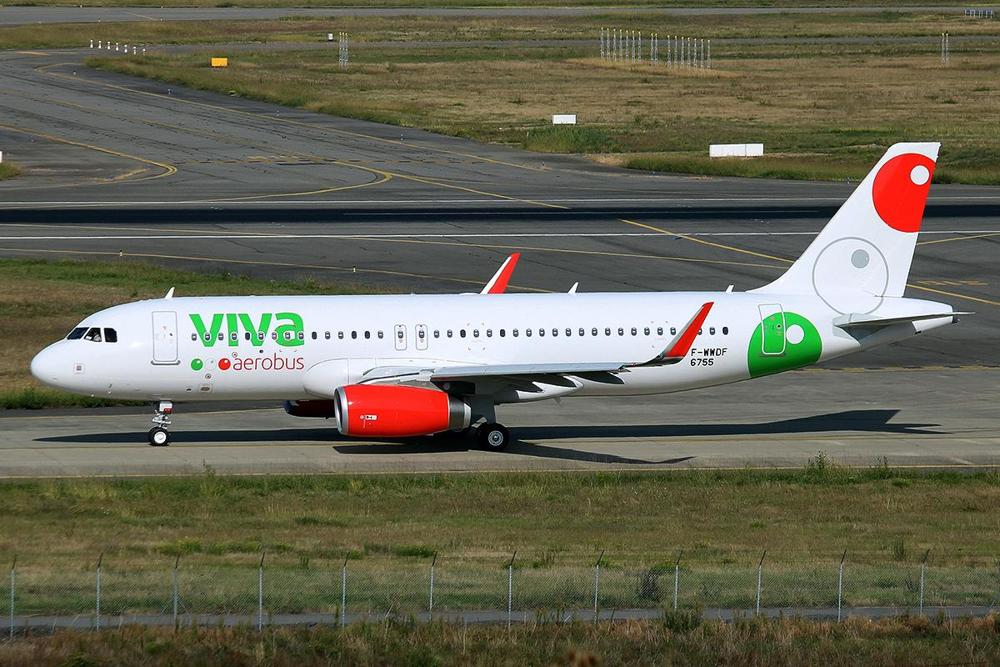 (Source)
In this month's spotlight, we have VivaAerobús. VivaAerobús is a Mexican Airline that commenced operations in November 2006 with the help of a Mexican bus company and the founders of Ryanair (NASDAQ:RYAAY).
The airline currently serves 25 destinations from its hubs in México City, Monterrey, Guadalajara and Cancún. It has a big domestic network with Las Vegas and Houston being the only destinations outside of Mexico.
Despite having started operations with two Boeing 737-700 aircraft a decade ago, the airline currently is an all-Airbus operator with 19 Airbus A320s and two Airbus A320neos in service. The airline has unfilled orders for one Airbus A320ceo and 38 Airbus A320neo aircraft to be delivered by 2021.
Conclusion
Drawing material conclusions based on January's orders and deliveries is not possible. One thing that will hold for 2017 as much as it did for 2016 is that it will be another tough year on the aircraft market, where wide-body aircraft orders will be under pressure.
For Airbus, one of the main targets this year will be a smooth ramp up in Airbus A350 production and ramping up the number of Airbus A320neo deliveries.
Join Seeking Alpha's first premium service with a focus on but not limited to the aerospace industry and get access to my exclusive research, trades, aircraft performance tools, databases and more.
If you would like to receive updates for my upcoming articles, please click the "Follow" text at the top of this page next to my profile.
Disclosure: I am/we are long BA.
I wrote this article myself, and it expresses my own opinions. I am not receiving compensation for it (other than from Seeking Alpha). I have no business relationship with any company whose stock is mentioned in this article.
Editor's Note: This article discusses one or more securities that do not trade on a major U.S. exchange. Please be aware of the risks associated with these stocks.