In the early hours of Tuesday, Ensco (NYSE:ESV) reported 4Q16 results that echoed what we have seen from other major offshore drillers this quarter: soft top-line performance (although better than de-risked expectations) coupled with strong cost management and moves to ensure liquidity needed to fight the downcycle headwinds.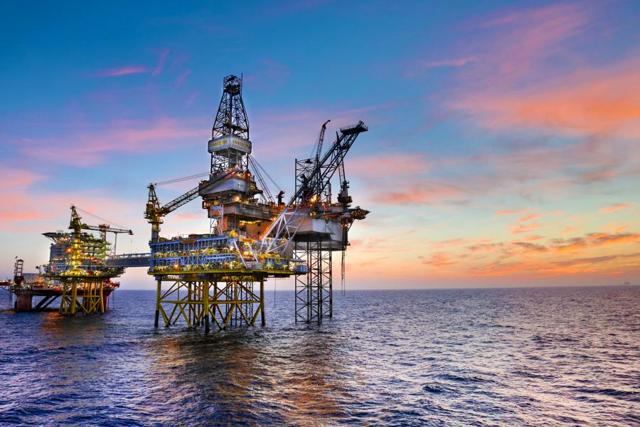 Credit: Ensco's webpage
The company exceeded top- and bottom-line expectations by a comfortable margin. Revenues from continuing operations of $505 million beat by $26 million, although the results represented a sharp 39% YOY and 8% sequential decline. EPS from continuing ops, adjusted for debt disposal gains and other items, came in at $0.09, nearly double consensus $0.05.
Drilling margins of 42.7% in the quarter were about the lowest we have seen in a while. But considering the continued decline in dayrates (average for the whole fleet dropped by nearly 20% YOY to $177,000), this is not unexpected.
Perhaps more comforting to investors was Ensco's moves in 4Q16 to reduce the debt load and secure liquidity for the remainder of the downcycle. A debt swap of bonds maturing soon for 2024 notes ensured that the company will not have maturities until mid-2019. Today's net debt of $2.7 billion is much better than last year's $4.6 billion (although still accounting for 89% of total market cap), as Ensco produced $755 million in free cash flow in 2016 vs. $78 million in 2015. As a result, I believe Ensco is in a strong enough position to sit and wait for quite a bit until offshore drilling activity picks up (if or when it finally happens).
Backlog of $3.6 billion dropped 5% from $3.8 billion sequentially, which is not bad compared to what we have seen other offshore drillers report so far this year. For comparison, Transocean's (NYSE:RIG) total backlog of $11.3 billion dipped 7% sequentially, while Diamond Offshore's (DO) was down 12%.

Source: Ensco's press release
Key Takeaways
Ensco's quarter can not be considered outstanding, but the company did what it could do in 4Q16 to deal with the headwinds.
It seems like the Street has already discounted offshore drillers' equity as much as it had to. Lack of substantial drilling activity, lower dayrates and conservative expectations for the near-term future do not seem to rattle shares as they did until mid 2016.
Offshore drilling is still very much dead in the water, even if we timidly celebrate short duration drilling contracts at much lower rates, or a backlog sequential decline that is no worse than mid-single digits. For this reason, I still believe the space is uninvestable other than as a long-shot speculative play.
Will Ensco come out of the downcycle in a stronger competitive position, as I believe Transocean and Diamond Offshore will? It is certainly possible. But the timing of a definitive turnaround in the sector is still very unclear, in my view. And considering ESV has rallied nearly 50% since its 52-week lows in September 2016, the stock may have already jumped too far ahead of fundamentals, erasing some of the margin of error that I believe still exists in names like DO.
For now, I will continue to stay away from the offshore space. And even if I were ready to jump in now, I am not positive that ESV would be the first name that I would consider adding to my portfolio.
Note from the author: follow me as I build a risk-diversified portfolio designed and back-tested to generate market-like returns with lower risk. I call it the Storm-Resistant Growth portfolio. The very early results have already exceeded my expectations. Take advantage of the 14-day free trial, and get immediate access to the community.
Disclosure: I/we have no positions in any stocks mentioned, and no plans to initiate any positions within the next 72 hours.
I wrote this article myself, and it expresses my own opinions. I am not receiving compensation for it (other than from Seeking Alpha). I have no business relationship with any company whose stock is mentioned in this article.