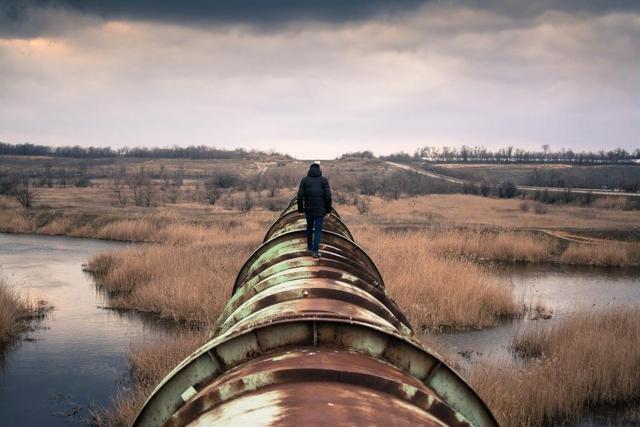 Source: Stock Photo
Being a lot smaller than some of its competitive counterparts like Enterprise Products Partners (NYSE:EPD), which is a solid company in its own right, Buckeye Partners, L.P. (NYSE:BPL) doesn't get the attention from the financial media it deserves, and many investors could be missing out on an excellent income play, which could enjoy some growth over the next few years as well.
Its most important acquisition last year, VTTI, which it has a 50 percent equity interest in, is a play on the storage and terminal market, helping the company diversify from its core pipeline business. That will not only give it geographic diversification, but also product diversification, which should allow it to find support in most energy price environments.
Launched in 1986, Buckeye has raised its distribution over the last 20 years and pays out a hefty 7.2 percent yield as I write. That longevity is in line with Enterprise Products Partners' performance and surpasses the 5.87 percent distribution now offered by Enterprise.
Both are good investment options, with the much larger EPD probably considered safer because of its size.
Buckeye shouldn't have any problem meeting its distribution goals over the next five quarters, and it has a better growth outlook than EPD because it's smaller and should move more for that reason. It of course also has the potential to move down more as well.
The VTTI contribution
As the company said in a press release, its major support and growth catalyst for 2017, and I believe for the first quarter of 2018 as well, is VTTI.
"As we enter 2017, we will begin to realize the contribution from our 2016 capital investments, which were nearly $1.5 billion. The most significant contribution will be driven by our 50% equity interest in VTTI, which will be immediately accretive to earnings. This acquisition provides us a platform to access the growing international terminalling and storage markets."
Combined with its existing assets and its expansion project at Michigan/Ohio, managements says it'll be able to continue to increase "our quarterly distribution by $0.0125 per quarter for the remainder of 2017."
Based upon momentum and a similar outlook for potential spending of up to $2 billion this year, I see the first quarter of 2018 growing by as much.
Two more important parts of the 50 percent stake in VTTI is some of the things it is doing since the acquisition.
First, it is taking a 75 percent interest in a facility located near Panama. The 1.4 million barrel facility enjoys a good location to serve its domestic and other markets in Central and South America.
Secondly, it acquired a 70 percent interest in a terminal located in Ploce, Croatia. It is able to store about 300,000 barrels of refined product and has plans to expand by another 1.9 million barrels of LPG and refined product. It will serve the rising demand in the Adriatic region.
Both of the above have been added since the closing of investment in VTTI by Buckeye.
Aside from this visible future growth, other investments in 2017 should further enhance the ability of the company to grow its dividend yield through the end of 2018 and into 2019.
Pricing power from higher oil prices
Even though the company missed earnings expectations last quarter - most of that came from weather-related expenses and capital expenditures - the pipeline segment of the company did well, as it was able to grow revenue and earnings there, suggesting the increase in the price of oil has given the company more leverage in negotiations.
While I think over the short term the price of oil could come under downward pressure, over time the pipeline business of the company should gradually add to the top and bottom lines of Buckeye.
Taking into account the success of its new businesses and the healthy pipeline already in place, along with the expected ongoing support for oil prices further out, it gives the company a strong base to work from - one that should reward shareholders for at least three more years from increasing distributions.
Since the company is smaller, it could take a bigger hit if the price of oil reverses direction and holds there for a period of time. With the growing diversification of its product line, it should be able to weather that better than in the past. Even if the share price drops, it should be able to at a minimum maintain its distribution level without having to cut it. Very likely it may be able to continue to increase the dividend, albeit under the worst case scenario, at a slower pace than is now anticipated.
Conclusion
Not only is Buckeye growing via acquisitions, it is also growing organically. It is adding more capacity at its Marine Terminal in Cape Town, South Africa, with it being able to handle 800,000 more barrels of refined products. It's expected to be completed in the next quarter. It is also expanding its facilities in Rotterdam and Antwerp, which allow for another 1.3 million barrels in capacity for LPG and petroleum products.
It is also cheaper than Enterprise, with an enterprise value of about 14 times. Enterprise has an enterprise value, or EV/EBITDA ratio around 18.
Buckeye is fairly inexpensive, has a high yield, and consistent pays out and grows it distribution or dividend.
It has some volatility risk because of it being smaller than EPD, but its pipeline and proven track record make it a great addition to an income portion of any portfolio.
I don't see any negative catalyst that could slow the company down and surprise to the down side, outside of exposure to another hurricane. With its increase in geographical and product diversification, it has reduced some of that risk in proportion to the overall business, making the company less vulnerable to "acts of God," and a company that can visibly support or grow its distribution over the next couple of years.
Disclosure: I am/we are long EPD.
I wrote this article myself, and it expresses my own opinions. I am not receiving compensation for it (other than from Seeking Alpha). I have no business relationship with any company whose stock is mentioned in this article.