In this article, I am going to summarize and comment on the most important developments in the fashion and luxury industry in the last 2 weeks. In particular, I am going to focus on some famous names in the segments of luxury, affordable luxury and sportswear.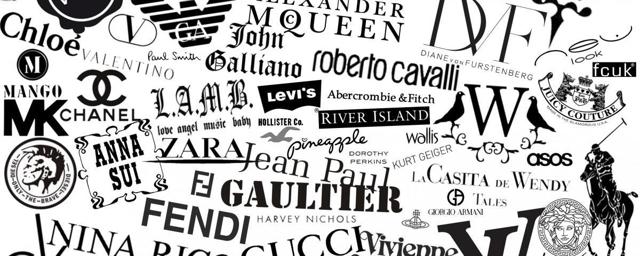 On Saint Valentine's day, Morgan Stanley gave a boost to Under Armour (UAA, UA), raising its rating to Equal-weight from the previous Underweight rating, but lowered its price target by 20% to $20, from the previous target of $25. The firm sees the current valuation on UA to be fair, where risk and reward are balanced. I don't agree and I think the stock is still a risky investment. As I show in one of my articles, the valuation gap with Adidas (OTCQX:ADDYY, OTCQX:ADDDF) is big and the company's current growth rate doesn't justify the premium. With this growth rate (or a lower one) buying this stock remains a speculative play with no margin of safety.
Macy's (NYSE:M) is an interesting stock to follow now. Several news in the last few weeks suggest the company is finally trying to sell itself, triggering a sentiment change which lead to a 13% appreciation in less than two weeks. We know the company is struggling with weak foot traffic triggered by a combination of competitive pressures, declining tourist spending and an unfavorable consumer spending environment. Macy's reported Q4 results on February 21, with an earnings beat and a positive EPS guidance.
Kate Spade (NYSE:KATE) reported strong Q4 results on February 16, with growth on all fronts, despite a difficult retail environment. In comparison to Q4 2015, revenue grew by 10.1%, comps by 9.3% and net income by 39.2%. But the most important piece of information, which contributed to the sharp rise of the last few days, is that the company is "reviewing strategic alternatives". In other words, the company is trying to sell itself and evaluating the various offers. I remain positive on KATE as a takeover play, because I think it could be an attractive target for many, especially for Michael Kors (NYSE:KORS), which needs to unlock the current situation of stagnating sales. Michael Kors has a strong balance sheet, high free-cash flow and a strong distribution network. I think the deal would be a win-win. KORS would unlock stagnating sales, taking advantage of the good momentum of Kate Spade's brand and could have more pricing power with department stores. KATE could exploit the acquirer's strong distribution network, which could help fuel growth and international expansion.
Rumors that activist investor Albert Frère has taken a stake in Hugo Boss AG (OTCPK:BOSSY) have shaken the stock, which has jumped more than 6% after the news. The company is in the middle of a turnaround that has the goal of refocusing on the company's core brands Boss and Hugo, abandoning the Orange and Green lines, which have been rather unsuccessful. I don't know how Albert Frère would help shake Hugo Boss, and I am already positive enough on the company without the intervention of any activist.
Avon (NYSE:AVP) reported fourth quarter and full-year results on February 16, confirming weakness on several fronts. In Q4, revenue declined 2% to $1.6 Billion and was relatively unchanged in constant dollars. Although net loss was actually lower than in Q4 2015 and the company managed to improve operating margin and reduce debt, I am scared by the decline in representatives, which fell 2% during the quarter. In 2016 the company started a three-year Transformation Plan, which has three main goals - investing in growth, improving cost structure and improving financial resilience.
We could see some improvements on all these fronts. The company wants to invest $350 million for the development of the business, with $150 million invested in social media and $200 in IT. AVP has achieved $120 million in cost savings and has managed to reduce debt by $260 million, $10 million more than the amount it planned to reduce. I see some progress but I am still afraid it's not enough to build an investment case. I remain neutral on this stock, as I want to see signs of sustainable growth and a return to profitability.
Prada (OTCPK:PRDSF, OTCPK:PRDSY) released preliminary sales numbers on February 13, reporting declining sales in every geography, for the full year 2016. Sales of €3,184 million, were down by 9% in constant exchange rates and were basically in line with market expectations. Despite the weak sales performance, the company pointed to a recovery started in January, fueled by improving conditions in China. In the press release we could read "China resumed rapid growth in the third quarter and Hong Kong and Macau saw reduced level of sales contractions versus past years. Greater China reported higher sales in the last quarter of the year." Prada follows other luxury giants such as LVMH (OTCPK:LVMHF, OTCPK:LVMUY), Kering (OTCPK:PPRUF, OTCPK:PPRUY), Hermès (OTCPK:HESAF, OTCPK:HESAY) and Burberry (OTCPK:BURBY, OTCPK:BBRYF) in reporting positive results after a long period of ebbing demand in China and a slowdown in tourist spending in Europe. Prada now sees Europe and Asia as its most dynamic areas, and points to clear signs of recovery in markets such as France and China.
Victoria's Secret owner L Brands (NYSE:LB) disappointed investors on February 22, posting declining comps and a very weak guidance. The company expects comparable sales to decline 20% at Victoria's Secret in February and a mid-to-high-teens decrease is expected across the other brands too. For 2017, management sees EPS in the range of $3.05 to $3.35, which is 10% - 18% lower than the $3.74 diluted EPS reported in 2016. As a result, the stock price fell more than 15% the day after the ER. Comparable sales declined 4% in Q4, with the decision to exit the swimsuit segment and other apparel categories an important factor. The company is trying to improve its pricing strategy and break customers' dependence on discounts. I remain neutral on the stock because I want to see some stabilization in sales and free cash flow.
Status of the industry
The luxury segment has confirmed improving conditions in the second half of February, especially in Asia, while affordable luxury gave mixed signals, since Kate Spade reported solid growth while L Brands disappointed.
On February 24, the news that the White House opposes the GOP version of the border tax sent retail stocks higher, helped by some positive news from Nordstrom (NYSE:JWN), which beat earnings expectations and issued positive guidance numbers. The company expects sales growth of 3% to 4% in 2017 and EPS of $2.75 to $3.00.
We are aware that fears of an import tariff under Trump have contributed to the recent weakness in the fashion industry. The decline started in November is in part a result of such fears. Unfortunately, we don't know the details of the tax reform, as Trump warned that his tax plan would be released only following action on Obamacare. We have to wait until the tax plan becomes public or at least until we know more details. For the moment, I think we should consider the fact that the market has already priced in import tariffs to some extent. If an import tariff actually passes, we should try to evaluate its impact on sales and compare it to the effects of lower income taxes.
I want to end my article with some thoughts on currency effects on the fashion and luxury industry. The strong dollar is one of the factors that triggered the initial weakness in the industry. The US Dollar Index has risen by 25% from the second half of 2014 until the end of 2016. The reasons were several. Many central banks devalued their currencies to sustain inflation, while the Fed started to tighten. The fall in oil price and recessions in several emerging markets helped the initial strength.
The strong dollar had a negative effect on tourist spending in the U.S., which is an important factor for the industry's health. Many analysts argued that the US dollar is probably at extreme levels. According to BNP Paribas, for example, the yen is undervalued by 32% versus the USD and Swedish Krona is undervalued by 47%, based on purchasing power parity.
Should the dollar strength start to fade away, there would be a positive effect on tourist spending, which would benefit the industry. It seems that central banks' policies are now less geared towards currency weakness. For example, both the Bank of Japan and the European Central Bank seem to be more open to allowing their currencies to appreciate, and the recent comments from president Trump will probably make currency depreciation more difficult for Eurozone, Japan and China.
Thanks for taking the time to read the article. If you liked it, click on the follow button at the top of the page. You will get my articles as soon as they are published.
Disclosure: I am/we are long KORS, KATE, M.
I wrote this article myself, and it expresses my own opinions. I am not receiving compensation for it (other than from Seeking Alpha). I have no business relationship with any company whose stock is mentioned in this article.
Editor's Note: This article discusses one or more securities that do not trade on a major U.S. exchange. Please be aware of the risks associated with these stocks.