GameStop (NYSE:GME) shares fell 10% after the news that Microsoft (NASDAQ:MSFT) is launching a subscription program that will give gamers access to more than 100 titles for $10 a month. I think that the reaction is exaggerated and that the bullish thesis is still intact. The company is diversifying its business in areas that are not affected by the same headwinds of the physical videogame business and I think those divisions will soon account for more than 50% of the company's gross profit.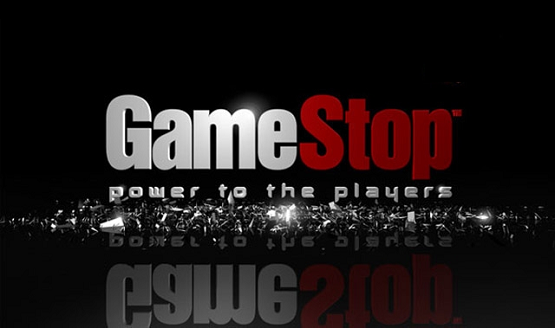 "Change is the law of life"
GameStop has been at the center of a "Cheap vs. Value Trap" dispute for years. Fears that obsolescence may transform the company into the next Blockbuster lead to depressed valuations, although revenue and margins have not suffered much in the last few years.
However, the stock has bottomed in October 2016 and is currently trading more than 20% above the 4-year low. While the election of Trump benefited many "value" stocks, I think part of the upside is due to an improving sentiment that results from the company's expansion in other business segments, which is helping the company diversify its sources of revenue and offset the secular decline in physical videogames.
2016 game some signs that the company is on the right track. Despite the weakness in the core segments related to physical videogames, tech brands and collectibles reported significant growth. In the first half of 2016, sales in these divisions grew 42% and 170%, respectively. The strong performance continued in Q3, when Tech Brands rose 54.3% and Collectibles rose 37.3%. The share of revenue that is not generated by physical videogame sales is now 30%, which becomes 44.5% if we include new videogame hardware.

The success of diversification becomes more evident if we consider the amount of gross profit that is generated in the various divisions. The share of gross profit that is generated outside physical videogames is 43%, which becomes 48% if we include new videogame hardware.

It's true, physical videogames are in decline, and they might even disappear in the next 10 years. On the other side, other segments are not in jeopardy, while some divisions are actually growing at a great pace.
The only segment that could disappear in the next 10 years is new videogame software. I think digital downloads will become the norm and only a small share of customers will keep buying physical videogames, if any will still be produced.
New videogame hardware and videogame accessories may experience up and downs but their existence is not at risk in the next decade. The consoles market may actually be more stable than it has been in the last few years, as the market will probably see "a steady stream of hardware innovation rather than seven-year gaps between consoles", as Xbox's Phil Spencer suggests. The gap between the Xbox One and the Xbox One S was very short, and there will probably be an even shorter one before project Scorpio. If this will become the new normal, we could expect more stable sales instead of the up and downs we are used to see. Moreover, the accessories segment is expected to benefit from the diffusion of virtual reality sets. The market size is huge, with Piper Jaffrey expecting VR headset sales to reach 100 million units already in 2020.
Pre-owned and value videogame products is also set to decline, but at a much slower pace. The segment is the highest margin segment and benefits from the fact that many customers find value in physical videogames and in selling videogames and consoles they are not using anymore. It will continue to be a cash cow for the company, especially if we consider that it's estimated that 70% of the money received by customers who sell their videogames at GameStop is spent in the same store the same day.
On the other side, Digital, Tech Brands and Collectibles are becoming increasingly important, and they are helping GameStop become more similar to a diversified holding company, rather than a simple videogame seller. These divisions combined will soon become the main source of gross profit for the company, and their growth has already offset the decline in videogame-related segments. It's probable that GameStop will be a very different company 5-6 years from now.
Microsoft launching digital gaming service
Microsoft announced on Tuesday that it is launching a new premium membership program for Xbox One called Xbox Game Pass, which will give subscribers unlimited access to more than 100 Xbox One and backward-compatible Xbox 360 games, all for $10 a month. The market reacted badly and GME fell more than 10% during the day, and closed down 8%. The reason is that the premium membership could potentially eat into GameStop sales, accelerating the decline.
I thought the reaction was exaggerated and I decided to buy more shares on the 10% dip. We don't know how the membership program will perform, and I suspect the program will be filled with bad selling games, while most of the best performing titles will continue to be available only for gamers willing to pay the price.
The Xbox Game Pass is bad news for sure, but I think we were all expecting something like that, as we expect Sony (NYSE:SNE) to introduce a similar program in the near future.
Nonetheless, the value in GME is becoming clearer as time passes. The company is profitable, has a strong balance sheet, a low valuation and a high dividend yield (6.0%). It is trying to diversify its business and is doing it pretty well, with the growth in non-videogame segments offsetting the decline of physical videogames. I expect the share of gross profit generated in Digital, Tech Brands, Collectibles and Other to keep growing and pass 50% by the end of 2017, while the videogame business will continue to be a cash cow, helped by a higher resilience in consoles cycles and by the diffusion of VR devices.
This investment has some risks. The decline in videogame sales could accelerate and GameStop may find it hard to offset the decline. I am willing to take the risk because I think a problem of overcapacity may be faced and partly resolved by focusing more on sales of other product categories, such as collectibles and tech, ideally through a shop-in-shop format.
Challenges remain, but at 6.5 times earnings and 0.28 times sales I am willing to bet that this low-leveraged company will be able to continue its transition towards a business model with a lower dependence on physical videogames.
Thanks for taking the time to read the article. If you liked it, click on the follow button at the top of the page. You will get my articles as soon as they are published.
Disclosure: I am/we are long GME.
I wrote this article myself, and it expresses my own opinions. I am not receiving compensation for it (other than from Seeking Alpha). I have no business relationship with any company whose stock is mentioned in this article.