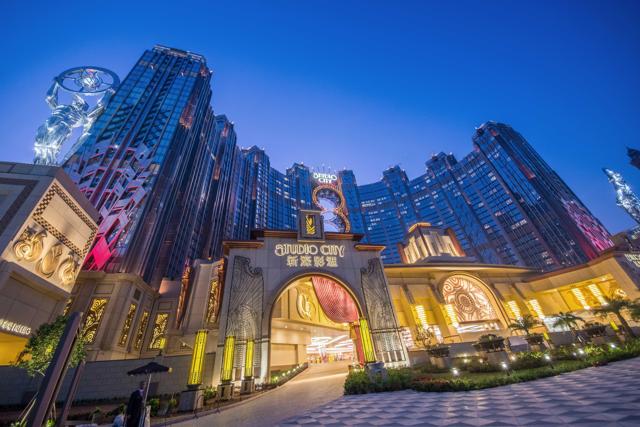 Source: Studio City Macau
Today, March 1, 2017, the DICJ reported February gaming revenues that grew +17.8% year over year, significantly beating market expectations of around 10% growth. In fact, the growth rate exceeded the high end of our statistical forecast range of +16%, making the upside surprise statistically significant, in our view. As such, it was an unambiguously positive data point. It should put to rest concerns, following weaker than expected December and January figures, that Macau is experiencing a renewed slowdown.
That said, we believe that investors should be aware that the numbers were boosted by a significant one-time event in late February. Suncity Group, to our knowledge the largest junket VIP operator in Macau, held their 10 year anniversary celebration "Night of Legends" at Studio City in late February. The event included a number of local celebrities and was likely a major draw for high end customers.
Therefore, we would urge investors not to extrapolate the daily gaming revenue run rate from late February to March and April. Suncity's event almost surely pulled forward some business from March. Given the easy comparison from last year, our early read is that it is reasonable to still expect growth around 10% in March. As such our base case is for another month of strong growth. If analysts ramp up their expectation to the high teens growth rate implied by the average daily revenue exit rate from February, however, we would get concerned that expectations may once again be ahead of themselves. Investors should therefore pay close attention to the developing analyst consensus for March.
We also believe that the Suncity event may have benefited different operators quite unevenly. In our recent article on Melco Crown Entertainment (MPEL), we signaled our optimism on the new VIP area at Studio City. But since Suncity held their successful event at Studio City, the property may be running even further ahead of consensus expectations than we previously believed. Moreover, it is quite likely that some of the spillover business found its way to City of Dreams. While one can never be sure about these things, and there is still another month left in the quarter, we are growing more confident that consensus estimates for 1Q17 at MPEL are too low.
A second likely beneficiary of this event is Wynn Resorts (NASDAQ:WYNN). As we noted in our review of WYNN's 4Q16 results, the company's new Wynn Palace property has been the dominant market share gainer in VIP in Macau recently. Moreover, we believe that Suncity is still one of only three junkets with operations at Wynn Palace. As a result, it seems likely that many of Suncity's best customers would have visited Wynn Palace as well. In turn, the odds are favorable that WYNN produced strong February results in addition to the strong January numbers the company pre-announced on its 4Q16 earnings call. Again, we caveat that a lot can happen in the next month, but it seems to us that WYNN should be doing better than current expectations as well.
We believe that the implications for the other Macau operators are positive as well, but we view the impact as slightly less direct.
Sentiment in the Macau-related names had become very negative ahead of the February revenue release, so we think that it is reasonable to stick with long-term bullish positions in the sector following the significant beat. But in light of the continued uncertainty about monthly expectations, we would not "chase the rally" in pursuit of short-term trading profits.
We also repeat our view that it will pay to be selective in Macau stocks this year. And as discussed, the latest data points provide some additional support for our bullish views on WYNN and MPEL.
Author's Note: If you find our analysis helpful, and would like to receive future articles and updates, please consider clicking the "Follow" button at the top of this article and selecting real-time alerts. We aim to provide only a limited number of these updates, and hope you will find them worth your time.
Disclosure: I am/we are long WYNN, MPEL.
I wrote this article myself, and it expresses my own opinions. I am not receiving compensation for it (other than from Seeking Alpha). I have no business relationship with any company whose stock is mentioned in this article.